Here's five easy to action ways Field Service businesses can ditch the filing cabinet, stop the constant emails and put an end to duplicating their field service admin.
1. Use Mobile Forms to gather information from the field
Your Field Service engineers and technicians will be able to record more information accurately when they use mobile forms. Far fewer details will be missed when they have to follow workflows with mandatory fields and when the job is completed and signed off that information can be instantly sent back to the office.
No more missing paperwork!
Klipboard Job Management Software empowers you to build your own forms so you ditch the spreadsheet or paper reports and build a custom form that's perfect for your team. A great example of how this can reduce your admin and minimise human error are the mandatory fields. You can ensure that certain checks or tasks need to be completed before the client can sign off the work.
For more on what Klipboard mobile forms can do for your field service business click here.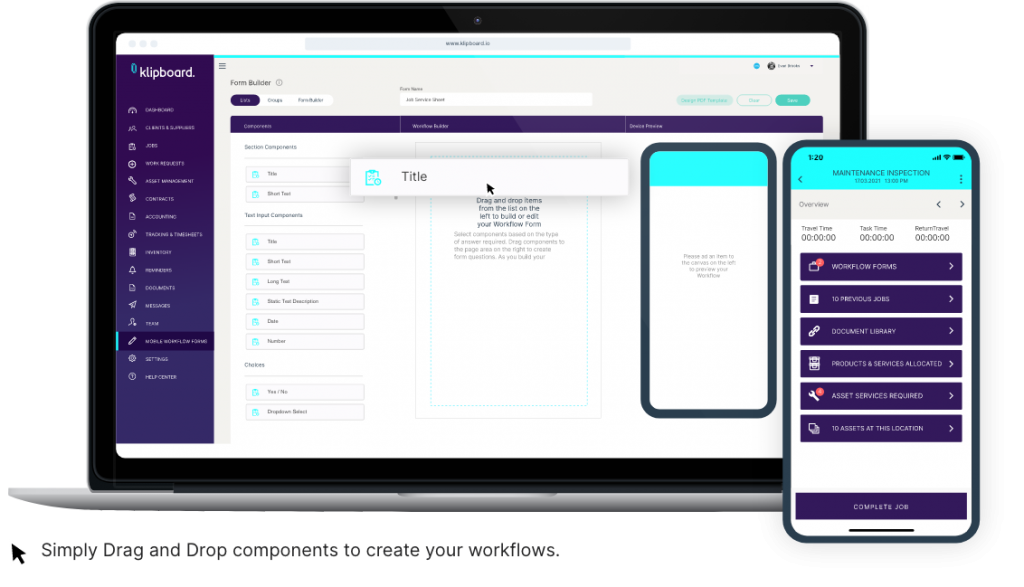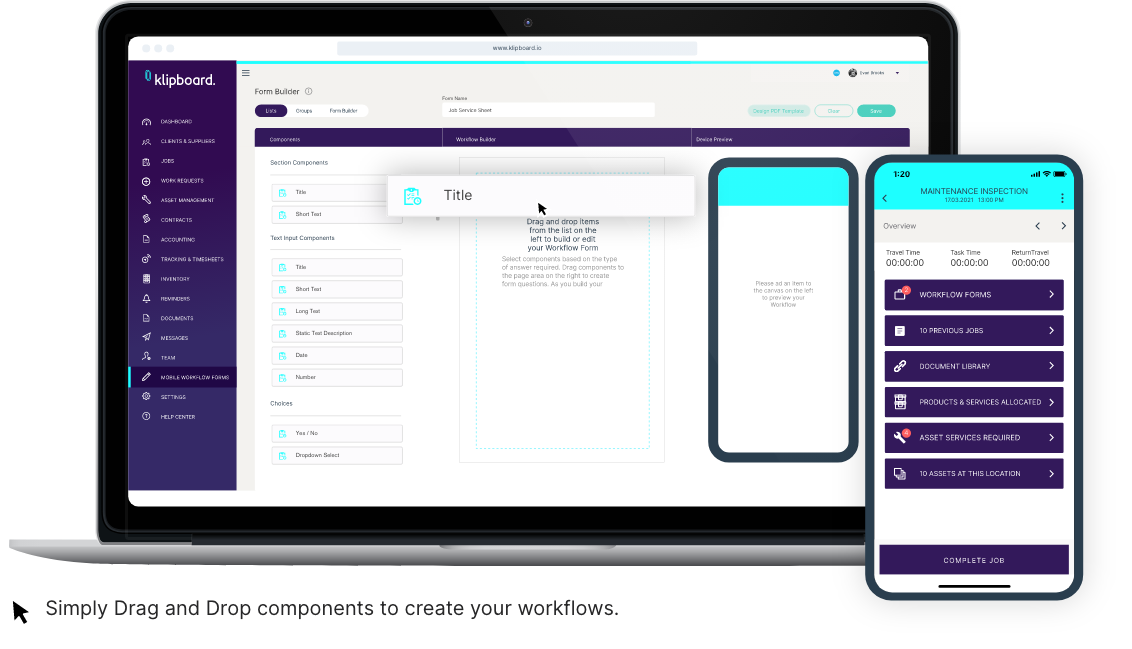 2. Automate your service reminders to reduce Field Service Admin
When you're limited on time and have a busy schedule of services to complete it can be easy to miss a service date. That the guesswork out of your planned maintenance schedule by using automated service reminders.
These automated customer communications can remind you, your team and your customer when they have an upcoming service due on an asset. This way everyone is kept in the loop, you don't have to continually manage the service dates and your customer is full of confidence you're able to continually keep their equipment running at peak performance.
Field Service Management Software from Klipboard includes automated service reminders. It does the heavy lifting of scheduling communications to the customer, while you have complete visibility of what the statuses are of each asset service job via the smart asset dashboard.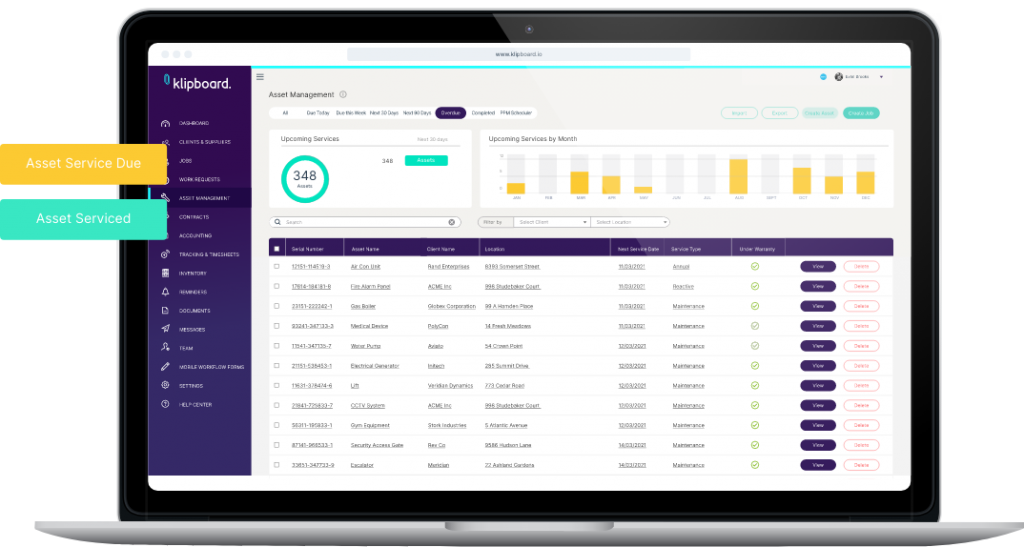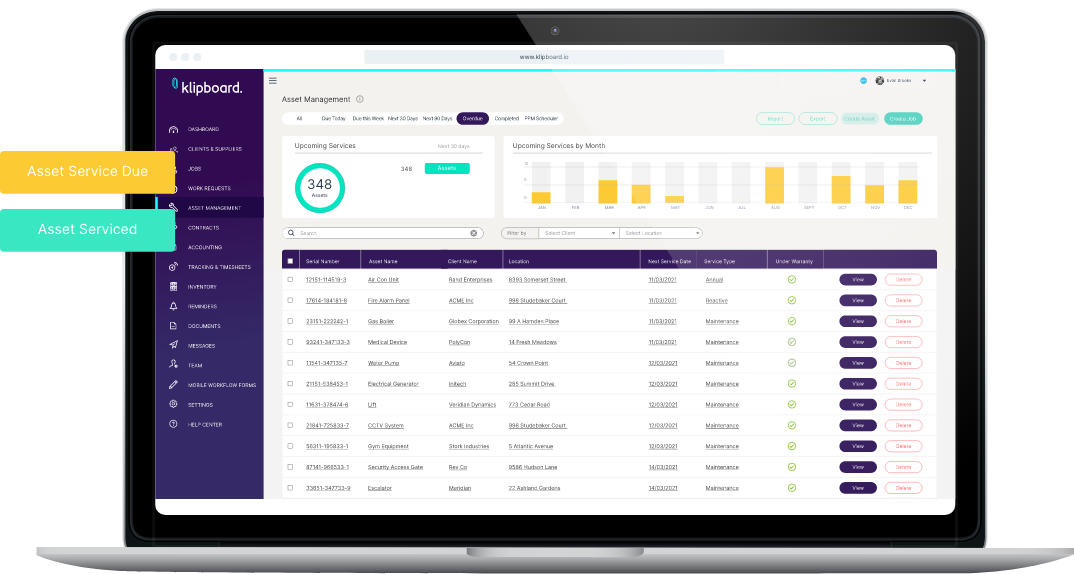 3. Sync your Job Management Software with your Field Service Finances
You can save a lot of time just by ceasing to duplicate your quotes and invoices. You can do this by seamlessly connecting your jobs in the field with your finances by using Klipboard's integration with Xero and QuickBooks.
When you create an invoice in Klipboard you only need to do it once. Your invoice will be sent over to Xero or QuickBooks, reducing the chance of mistakes and allowing you to gain additional time back to concentrate on growing your business.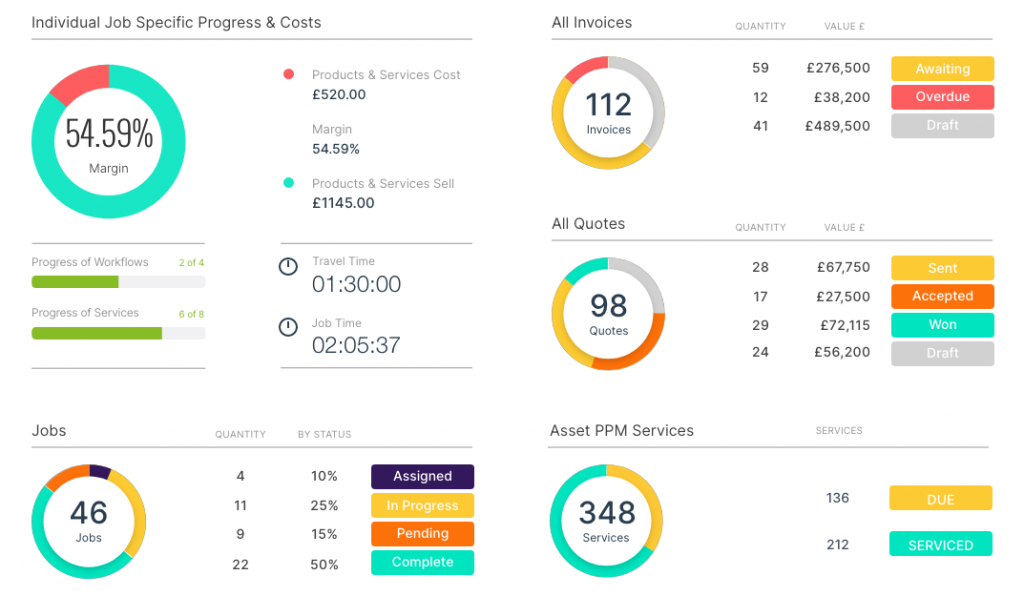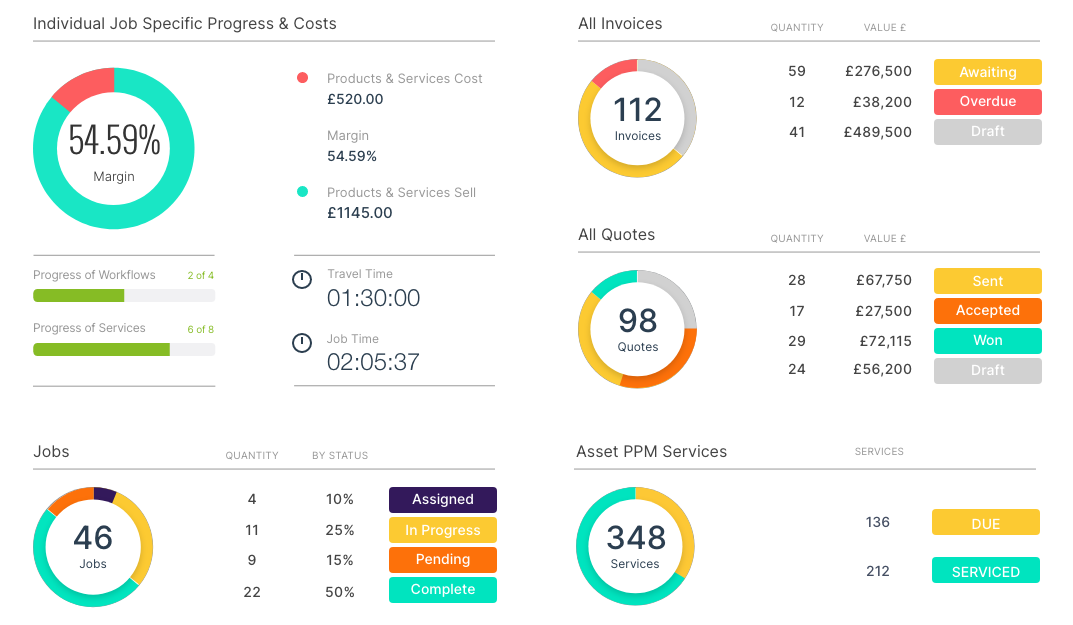 4. Real time Job Dashboards pull everything you need into one place
Put an end to searching through multiple systems to get a complete picture of your business by using real-time dashboards like the Field Service job and finance dashboard you'll find in Klipboard.
You can view all your assigned, pending, in progress and completed jobs at a glance as well as all your Field Service finances. 
If you need to produce a snapshot of your business you can quickly and easily do it on Klipboard without the need to gather information from various sources.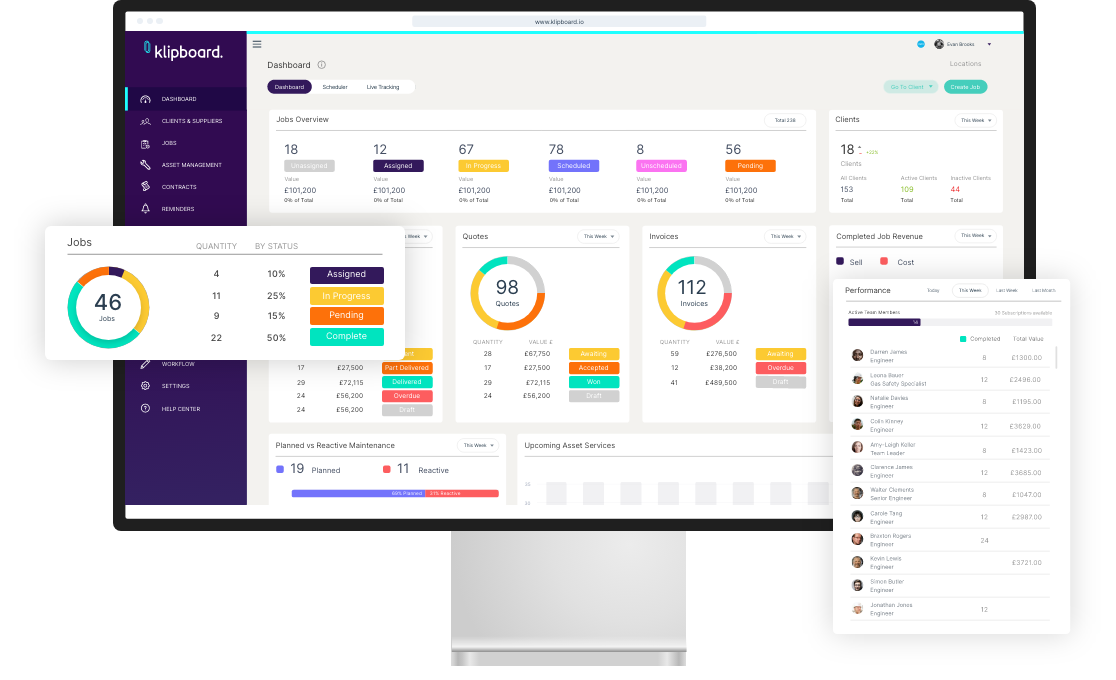 5. Ditch the diary. End the email. Reduce your Field Service Admin
The amount of admin involved just getting your team to the right place, on the right day with all the job details they need before work has even begun can be a real time drain.
Ditch the diary and put an end to endless emails by using a smart Scheduling and Dispatch tool.
Klipboard's drag and drop scheduler makes it easy to assign jobs and helps you optimise the allocation of work to your team. Plan for today, tomorrow and beyond with ease, whilst automatically communicating with the customer via SMS and email so they know who is going to arrive and when they will get there.
If you're thinking about using Job Management Software for your business here's five things to consider before picking the right provider for you. Learn more.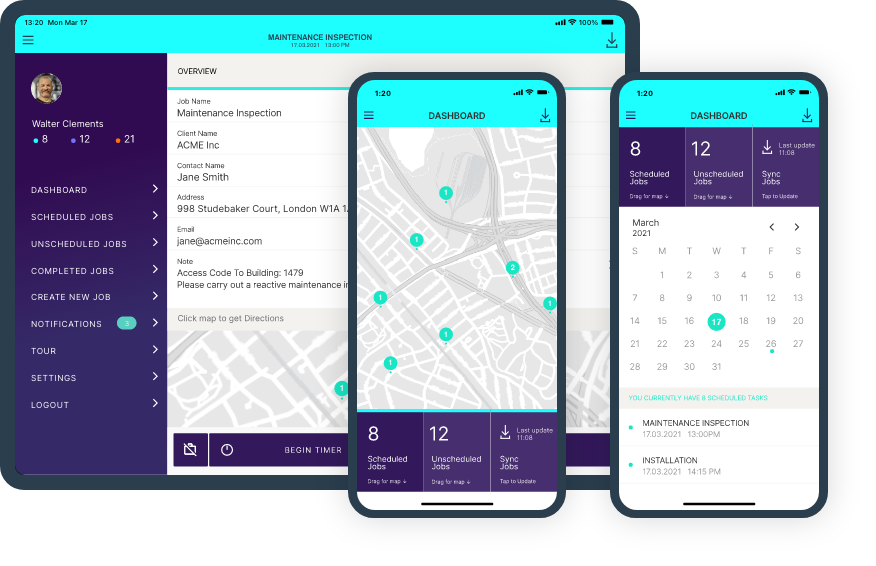 Start a Free Trial Today
The quickest and easiest change you can make to your business to reduce your Field Service Admin is starting a FREE trial of Klipboard Job Management Software.
No Set-up fees
No obligation
No Credit Card required
Get up and running in very little time and start to convert more of your paperwork and job scheduling online so your whole team can use and benefit from using Klipboard. Learn more.