Water Treatment & Hygiene
"Improve business and employee efficiency and productivity by going mobile to increase your revenue."
Water Treatment & Hygiene
Collecting a large amount of data on a regular basis on site for tasks such as Legionella risk assessments, to temperature and tank inspections, requires an easy-to-use system to combine and store all this data, safely and securely.
-
Klipboard allows you to create and schedule tasks from the office to the field engineer and set as recurring for repeating jobs to ensure your business is always compliant. These can be viewed on the engineers mobile app for completion of the tasks in the field. Standardised workflows can be created for the water hygiene industry, including Legionella risk assessments, tank inspections and temperature monitoring. The app allows you to capture data, photos and signatures and complete the task in the field where it can be sent to the office in real time where an automated report is produced in a format you desire therefore eliminating the need for any paperwork or data re-entry into an report format.
Suitable for any type of task, the engineer can receive their tasks, along with location mapping, notifications and any relevant documents, such as previously completed reports to assist with the task in hand.
Our quoting and invoicing system also allows you to quickly and easily send a quote to a customer, create this into a task and once complete, convert to an invoice for quick and easy payment, meaning you spend less time on paperwork and have more time to carry out more jobs.
Read A Happy Customer Case Study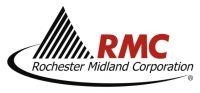 Rochester Midland Corporation needed a system to reduce the amount of time scheduling, allocating and completing reports for their legionella risk assessments and health and safety checks. They wanted to be able to streamline these processes in one easy to use system and by implementing Klipboard have already been able to save up to 2.5 hours a day on admin time, allowing them to focus on different aspects of their business and continuing to improve and develop their customer service.

Download Case Study
Klipboard can help deliver benefits to your industry:
Manage all your client information through our intuitive Client CRM, Document Management and Notes features
Manage engineers, create schedules and setup recurring tasks for planned maintenance programs for your clients
Quote your clients, get approval, convert to a task for your engineer and invoice upon completion. Seamlessly integrate with XERO Cloud accounting
Streamline and organise processes for engineers in the field by having a real time view of schedules, task progress and access to the required data via our web admin dashboard
Use our Workflow Generator to create any type of mobile workflow form or report such as Legionella risk assessments, tank inspections and temperature monitoring forms for completion by the engineer on the mobile app
Our PDF Designer allows you to design the output of your final forms or reports as you wish and make sure they are directly in line with your company brand
Send notifications, location mapping and any information relating to a specific task to field engineers who are using the tablet app ensuring they can manage and complete their jobs effectively
Eliminate the risk of forms being lost, damaged or destroyed by utilising our secure cloud storage and comprehensive management features on our web admin dashboard
Users can work offline, be re-assigned or removed from a task to ensure ease of management along with stringent security and protection of data
Great Features, Expertly Organised
With Klipboard you get plenty of features presented in a user friendly interface so as not to overwhelm you. Our range of features will bring many benefits to your organisation and employees, as well as your customers.
Create and Schedule Tasks
Client CRM, Notes & Documents
Location Maps & Routing
Workflow Forms & PDF Designer
Invoicing & Quoting
Offline Access
Task Dashboard & Progress Status
Signature & Image Capture
Send Notifications
Security & User Roles