Your Invoicing System Made Simple.
Be notified to invoice tasks once completed by your field workers and approved back in the office. Seamlessly convert client quotes and line item costs into a predetermined invoice template. With a couple of clicks, your invoice is emailed to your client with an automated message that is defined by you.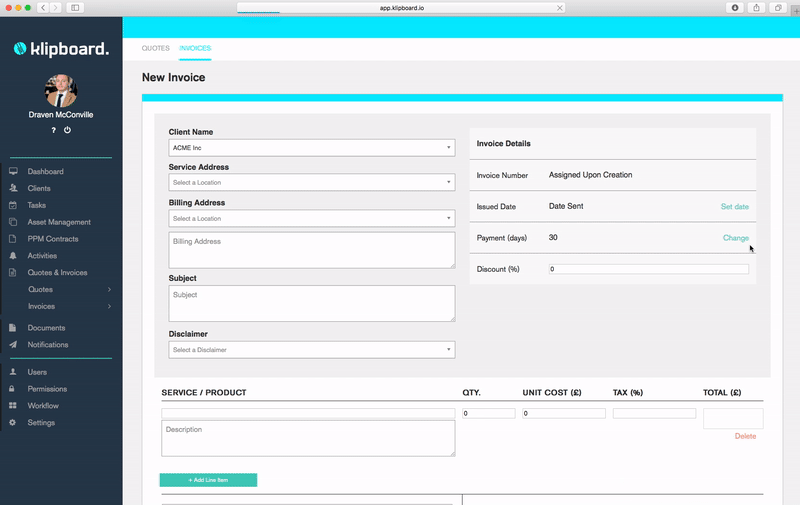 Billing History & Dashboard Insights.
Klipboard provides a dashboard with clear stats on all invoices sent, paid and overdue, ensuring you can track and manage cash flow for your business effectively. Enhancing management further, we provide a separate dashboard for each individual client you set up, allowing you full insight into the status of invoices for that client. A comprehensive search and filter functionality ensures you can access the billing history of your client quickly.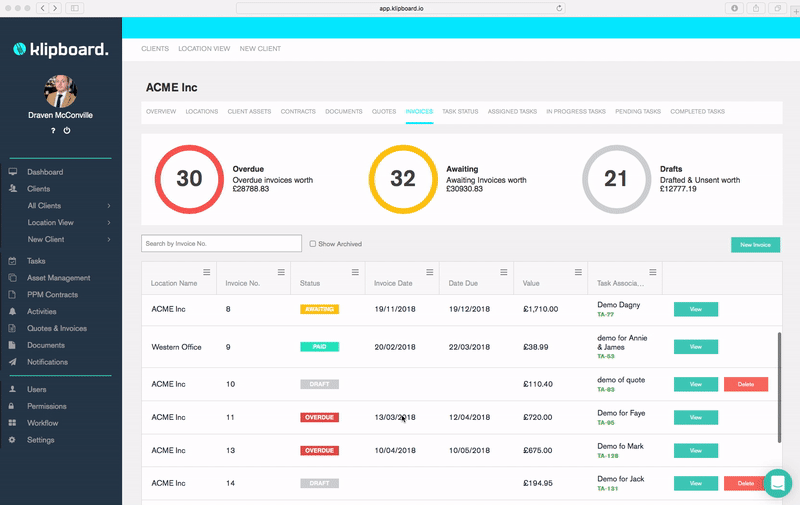 Professional Invoice Templates.
Set up all your product and service descriptions, unit costs and line item details, eliminating double entry and speed up the process of creating invoices. You have complete control of what is on the invoice including design, your company branding and messaging. Include all relevant fields such as line items, costs, total, taxes, due date and payment options, as well as including your company's logo and contact details.