Keep track of your team's hours & labour cost in real time.
Our Timesheet Management feature allows your field team workers using the Klipboard mobile app to clock in by starting a timer and when they clock out, Klipboard updates both the job and the field team worker's timesheet to reflect the time spent working and travelling. Easy to start, easy to stop, and you get a clear picture of time spent traveling to each job along with the associated costs that are automatically added to an invoice.
Timesheet information can then be used to evaluate how efficient field workers are and which field workers take longer than others to complete similar types of jobs. Timesheet data can be filtered to your exact search queries and can be exported in to an Excel report with a simple click of a button!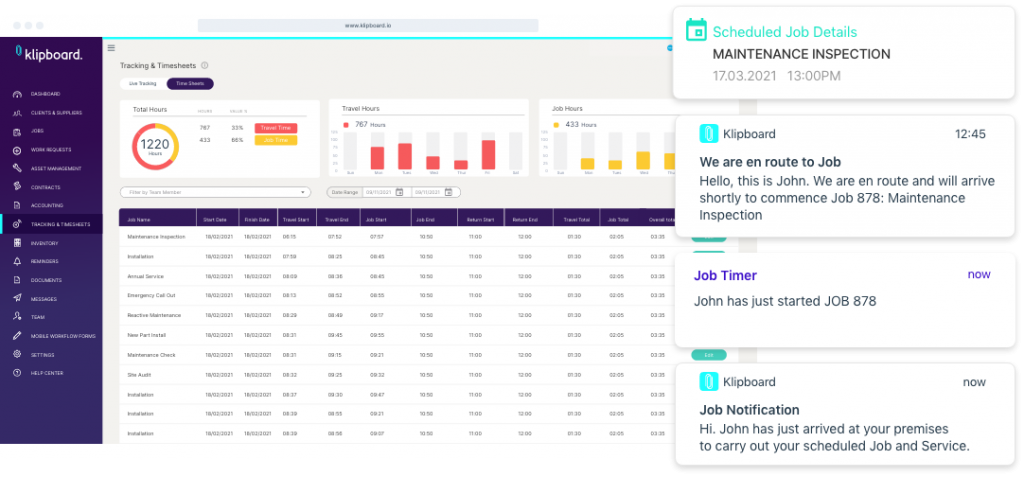 Try it for Free
14 Day Trial. No Credit Card. No Obligation.
Klipboard is the future of field service and can improve the way you work regardless of the size of your business. If you manage people in the field and you want to offer your clients a great experience, try our 14-day free trial today.
Time tracking with live visibility.
Empowering your team with easy submission of hours in the field using our mobile app, enables administrators to easily view your team's logged hours as they happen. Klipboard allows you to see where each field team worker is in their current the job cycle.
Having a live view of time tracking gives the better visibility for job planning. For example if they're in the middle of their current job and still won't be available for sometime, you will be able to see this and therefore adjust schedules if required. The live time tracking and status feed ensures you can see when they are en-route, arrived, started and completed your customer's jobs along with the corresponding timesheet.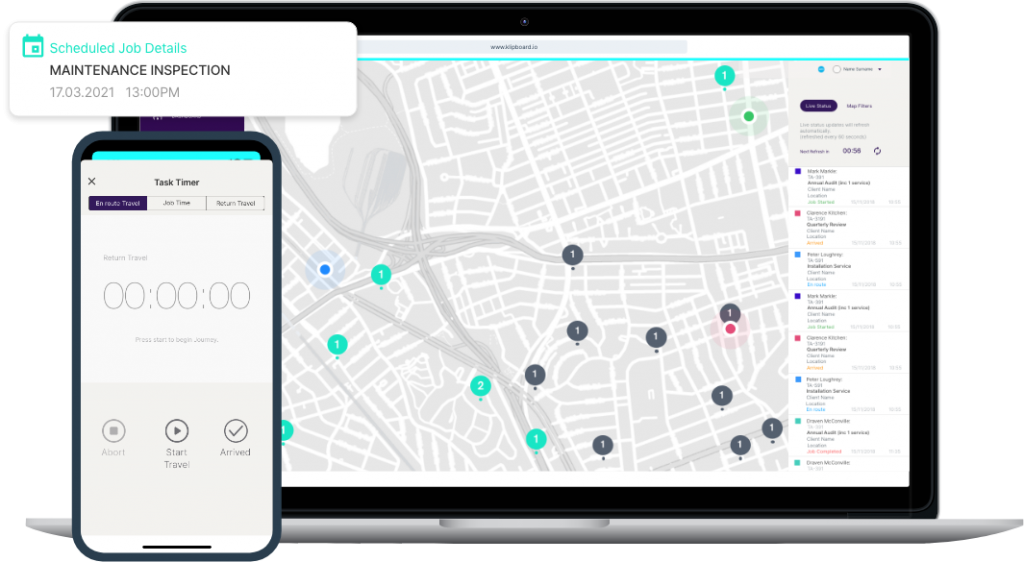 What are the 5 key benefits of using Job Management software in your field service business?
Latest Insights
Trade Talk