Client Follow Up Emails
Within the settings area of Klipboard's Web Dashboard, you are able to send follow-up emails to clients with an optional feedback survey. These are turned on by default for all clients and can be used to gather valuable feedback. There is also the option to turn these off if required. An editable text area allows you to determine the email message and a range of variables are available.
Automated Client Calendar Reminders
Setup Automatic Reminders for your clients so they receive an email notification with a calendar invite for a Scheduled Task. These are turned on by default for every Client, though they can be turned off for individual Clients within each Client view.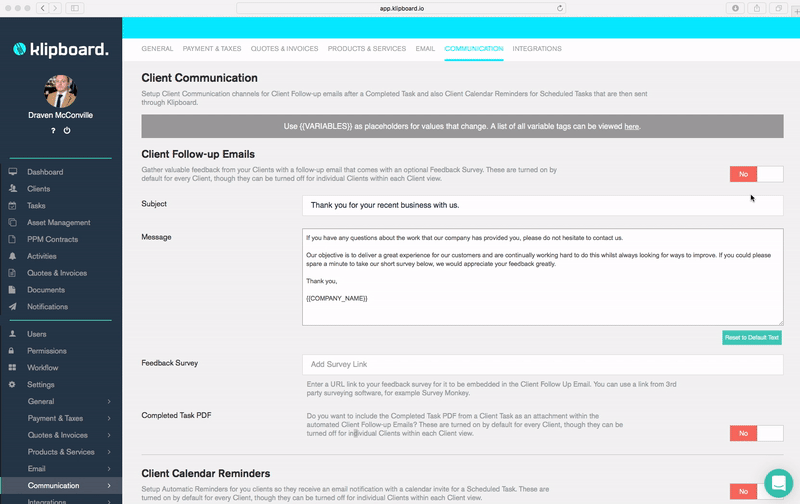 Automated Client Asset Service Email Reminders
Our client asset service email reminders can be customised to ensure you get the message you want across. They can be set for a specific frequency and contact, ensuring your client gets notified of any upcoming services due for their assets.