Say Thank You & Get Feedback.
Automatically thank your customers for their business and get instant feedback on jobs completed by your field team. Our automated follow-up emails to customers allow you to send a customised message with an optional feedback link to a survey or review websites such as TrustPilot, Google Reviews or others.
Remind Customers You're On The Way with SMS Text Alerts and Email Alerts
With Klipboard, you can send automated calendar email reminders letting them know that their job has been booked, the details of the job and who in your field team is visiting. With our SMS text messaging services, we will let your customers know when jobs have been scheduled, reminders for upcoming jobs and also when your field team member is en-route to their job.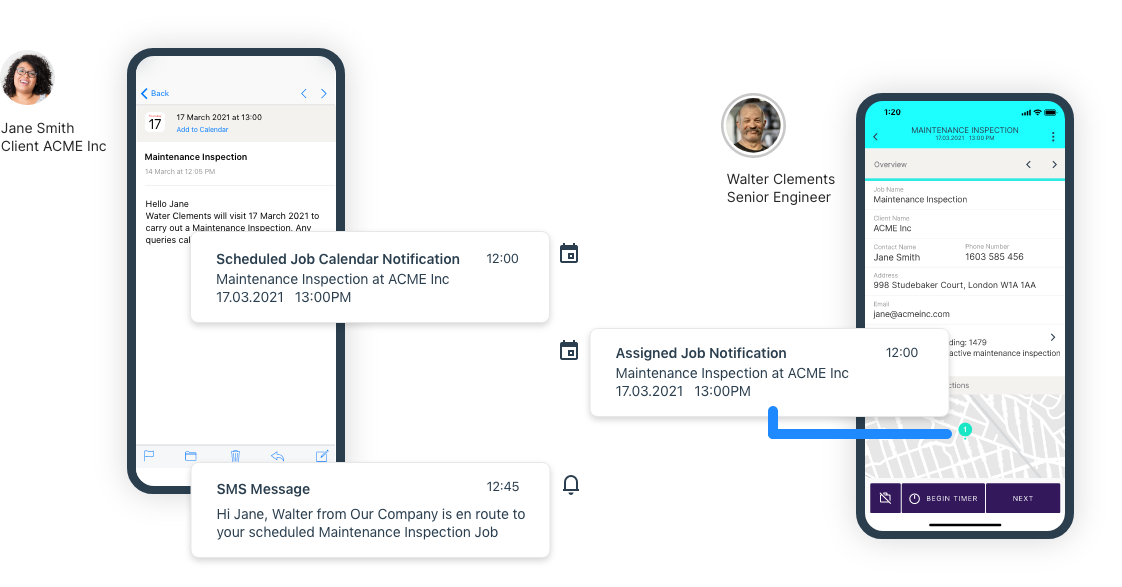 Send Automated Asset Service Reminders When You Specifically Need To
With Klipboard you can define the number of weeks you want to set before the asset service reminder is automatically sent via email to your customer. This can be defined per customer asset and in fact each asset can have more than one schedule if required! The messaging you wish to set for the automate servicing reminder email is fully customisable therefore allowing you to tailor it to your industry specific needs. Your clients will receive the service email reminders and it prompts them to reach out and call you for scheduling in the service.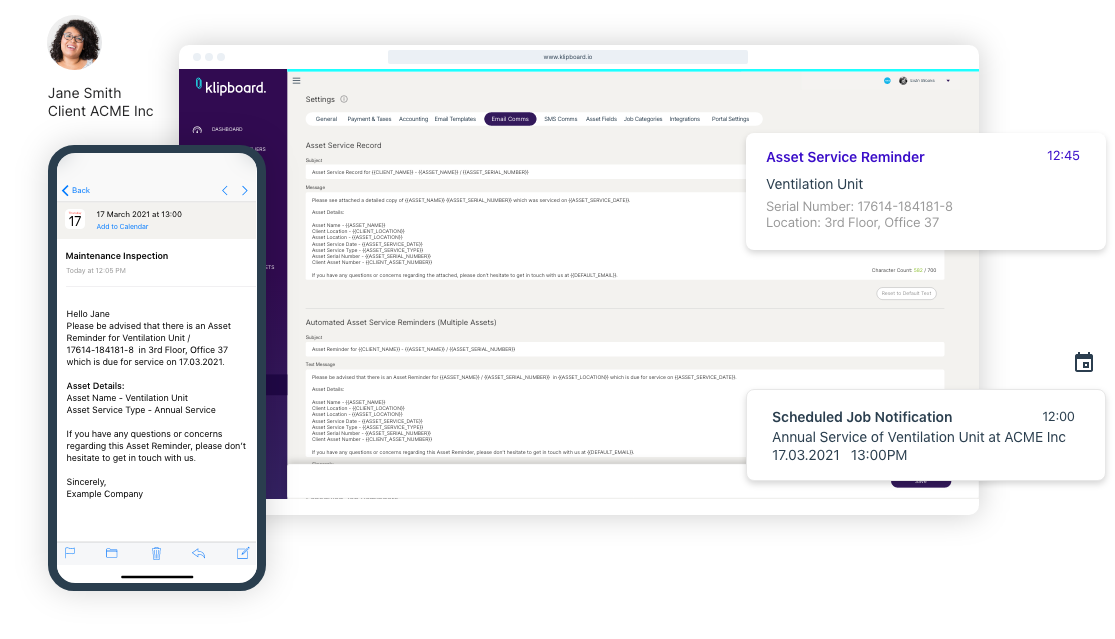 Try it for Free
14 Day Trial. No Credit Card. No Obligation.
Klipboard is the future of field service and can improve the way you work regardless of the size of your business. If you manage people in the field and you want to offer your clients a great experience, try our 14-day free trial today.
Latest Insights
The Knowledge Hub
Keep In Touch
Receive Our Newsletter
Access regular content from our
Klipboard Knowledge Hub
- inspiration and insight for operating your field service business better.