Spend more time on actual work and less time coordinating communication.
A new generation of customers has arrived, they are familiar with on-demand features and it is what they expect from today's businesses. They use apps such as Uber, Amazon and Spotify. They leave reviews and may even share a tweet about you. Now you can offer these kind of on-demand features and supercharge your customer experience.
Confirm job bookings and remind your customers of upcoming jobs with SMS & Email alerts.
Send your customers a job booking confirmation text along with a calendar invite email that adds the appointment to their calendar. Keep them informed regarding their job date and time, the details of the work to be carried out and who in your field team will be attending. Your customer can check their appointment details and confirm or request a change if necessary, reducing the chances of missed appointments.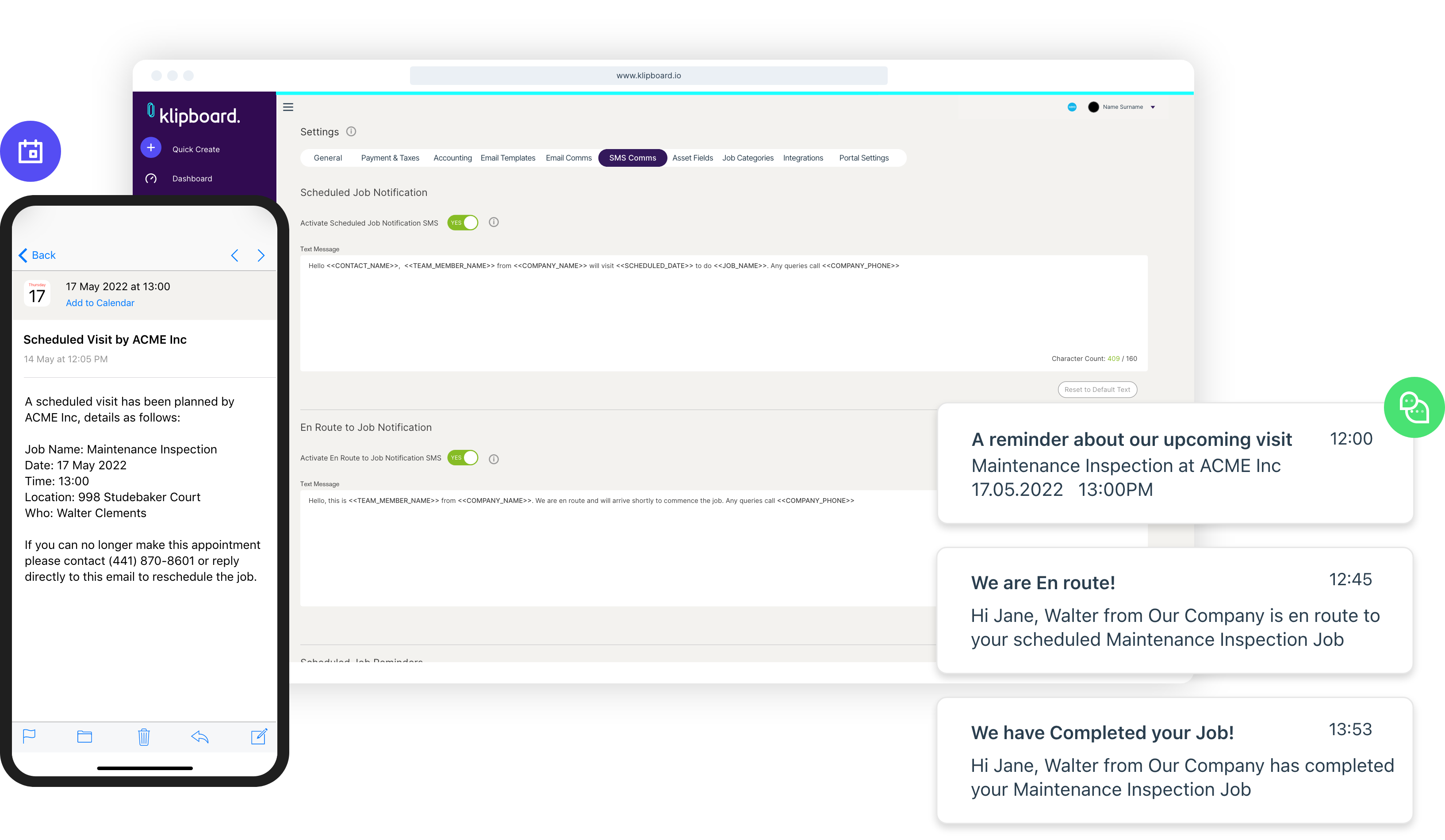 Remind your clients of upcoming job appointments & send on my way text messages.
With Klipboard's customisable automated text message reminders, your customers can receive a reminder for upcoming appointments ensuring that the risk of no-shows is minimised or a change in schedule can be easily made.
In addition your team can use the Klipboard app to send customers text messages letting them know when they're on their way to a job. Create and setup a templated SMS message that includes your business phone number and variables for team member names, job name, date, etc. Schedule a text a week before a visit, or the day before — whatever works best for your workflow.
Try it for Free
14 Day Trial. No Credit Card. No Obligation.
Klipboard is the future of field service and can improve the way you work regardless of the size of your business. If you manage people in the field and you want to offer your clients a great experience, try our 14-day free trial today.
Say thank you for the business & get feedback or reviews!
Supercharge the customer experience without any additional admin by automatically thanking your customers for their business once a job has been completed. Identify happy customers so you can ask them to leave a review on your favourite business review website. Get instant feedback using the embed link function on our automated follow-up emails, enabling you to include a survey or review websites such as TrustPilot, Google Reviews or others.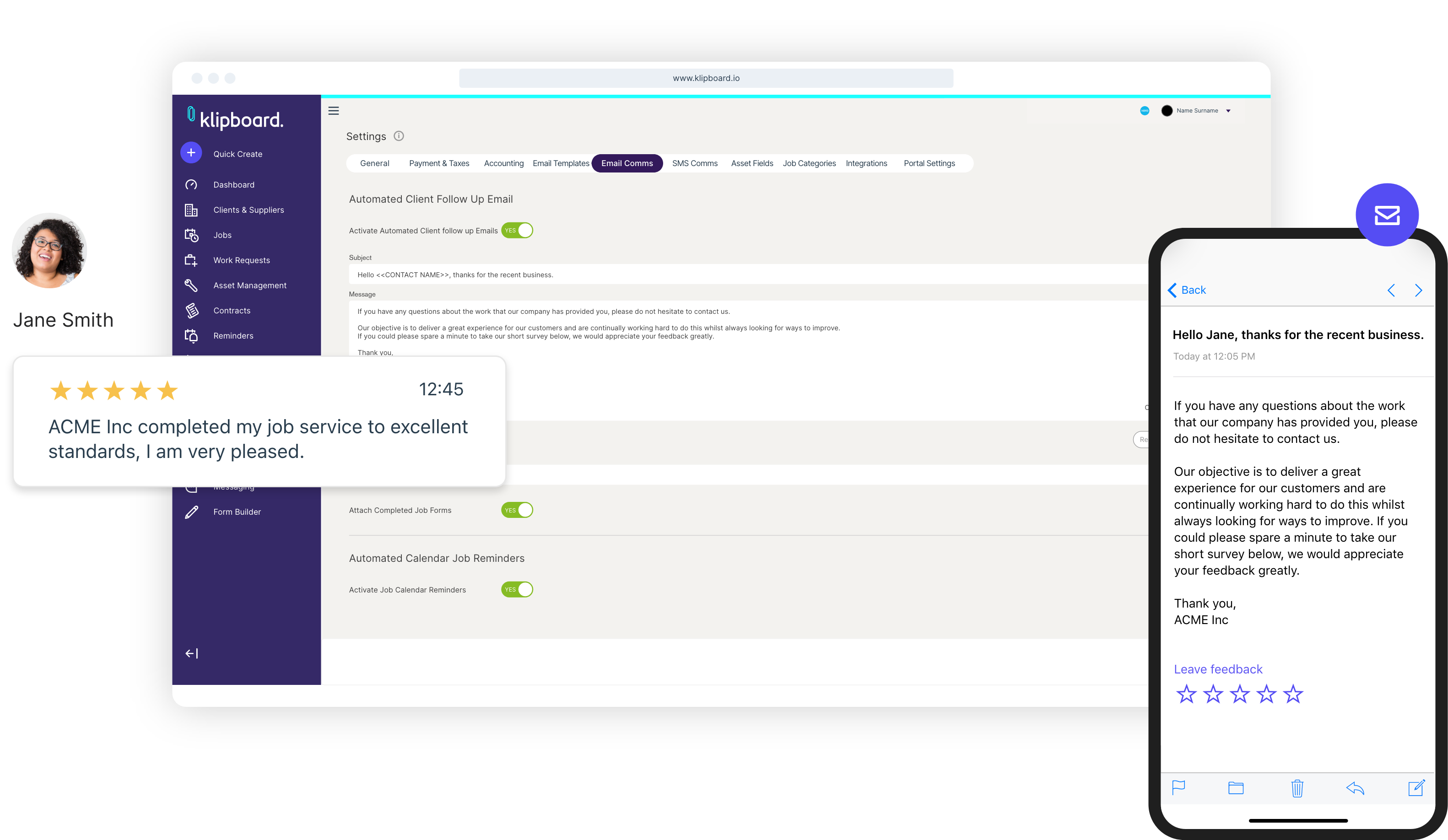 Tailor your message.
Look more professional than ever with customised templates. Create templates for all SMS and Email communications sent to your customers from Klipboard. With a range of default templates to get you started, you can easily suit messaging to your business and impress your customers with personalisation.
What are the 5 key benefits of using Job Management software in your field service business?
Latest Insights
Trade Talk