Empower your team in the field with more insight on the client.
Klipboard keeps tracks of all your customer information, so you and your team can deliver a customer experience that is personalised. Quickly and easily find client information using search to access a client's full record at your fingertips immediately.
See past quotes, jobs, invoices and notes associated with each of your clients, giving you and your team the insight they need. No need for your field team to call the office to ask for client details to be sent over to enable them to do their job, causing unnecessary delays and poor customer experience.
Try it for Free
14 Day Trial. No Credit Card. No Obligation.
Klipboard is the future of field service and can improve the way you work regardless of the size of your business. If you manage people in the field and you want to offer your clients a great experience, try our 14-day free trial today.
Manage your clients information in the field easily.
We offer the flexibility to give field team workers permission to manage clients directly from the mobile app, offering the ability to create or edit and view important information. At the tap of a button your field team worker can view notes in a chronological timeline, and add any new notes along with editing any existing client details ensuring your client records are always up to date.
You can also add notes and attachments to individual jobs you complete for a client, so whether you're attaching photos of completed work or a job contract, you'll always have access to a client's complete and detailed history, in the office and out in the field.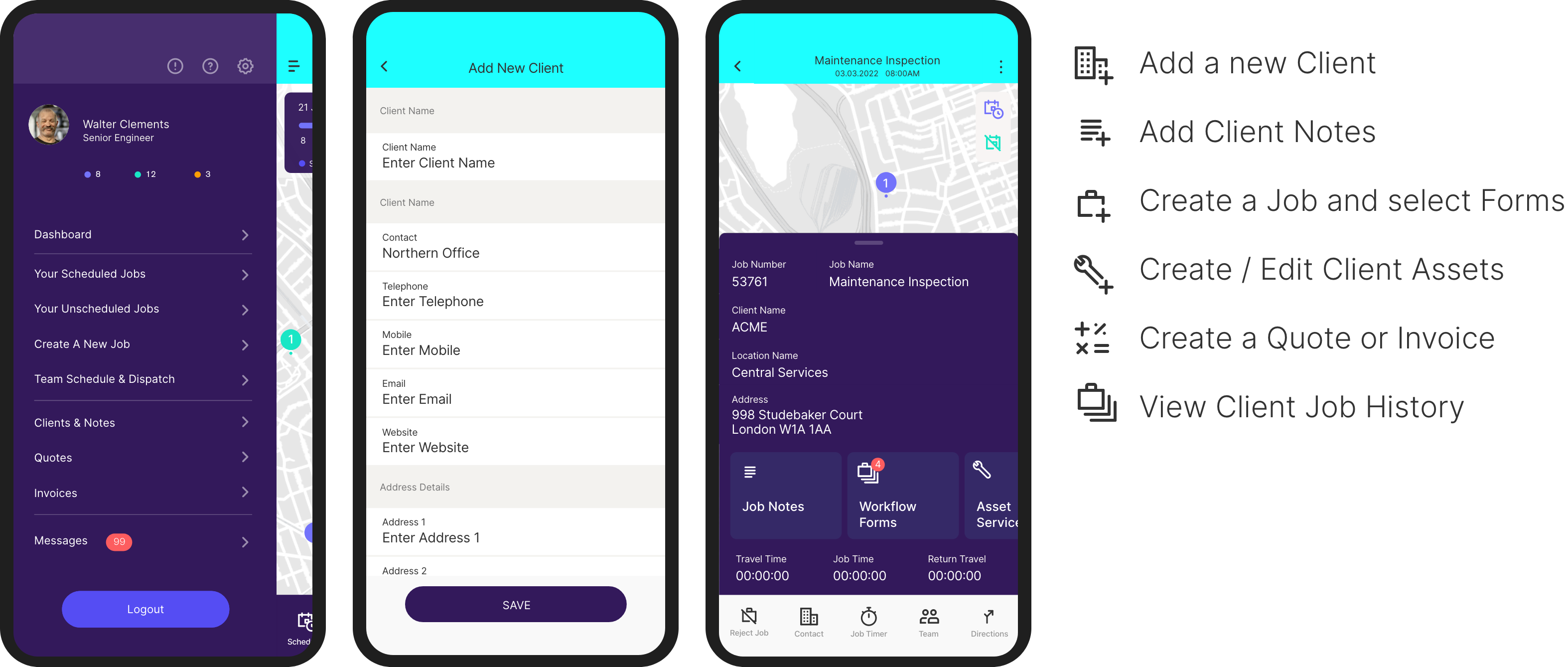 What are the 5 key benefits of using Job Management software in your field service business?
Latest Insights
Trade Talk