Manage Client Details Or Create Jobs Out In The Field With Ease.
We offer the flexibility to give field team workers permission to manage clients directly from the mobile app, offering the ability to create or edit and view important notes. Jobs can appear at any moment, therefore if an ad-hoc job arises a field team worker cab have the ability to create a new job which will generate all the customer details automatically and give them access to a folder of workflow forms, assets and documents - even when offline!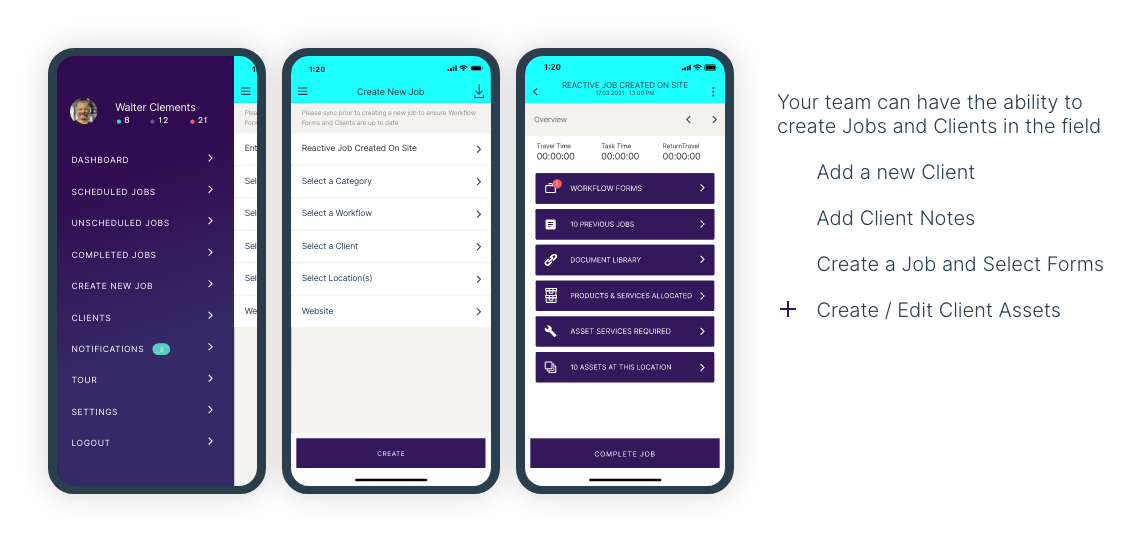 Empower Your Team In The Field
No need for your field team to call the office to ask for client information and forms to be sent over to enable them to do their job. At the tap of a button your field team worker can create the job, choose the client, the forms required and view any required client history. When finished they simply sync the completed job back to the office.
Try it for Free
14 Day Trial. No Credit Card. No Obligation.
Klipboard is the future of field service and can improve the way you work regardless of the size of your business. If you manage people in the field and you want to offer your clients a great experience, try our 14-day free trial today.
Latest Insights
The Knowledge Hub
Keep In Touch
Receive Our Newsletter
Access regular content from our
Klipboard Knowledge Hub
- inspiration and insight for operating your field service business better.