Fast and efficient team scheduling from the field.
The Klipboard mobile app gives you instant visibility of the information you need on an intuitive scheduler so you can make fast and accurate scheduling decisions in the field.
When you receive a new job request, you can easily see your own availability or compare team member schedules with team view. This is a side-by-side view enabling the ability to see team member's availability on the app easily so that you can see quickly who's free to do that job.
Once you have found an available time slot, simply choose it by tapping and to immediately start scheduling a new job. Select a job category, forms, documents and assets to be added to the job, ensuring your are adding all the information required for completion of the job.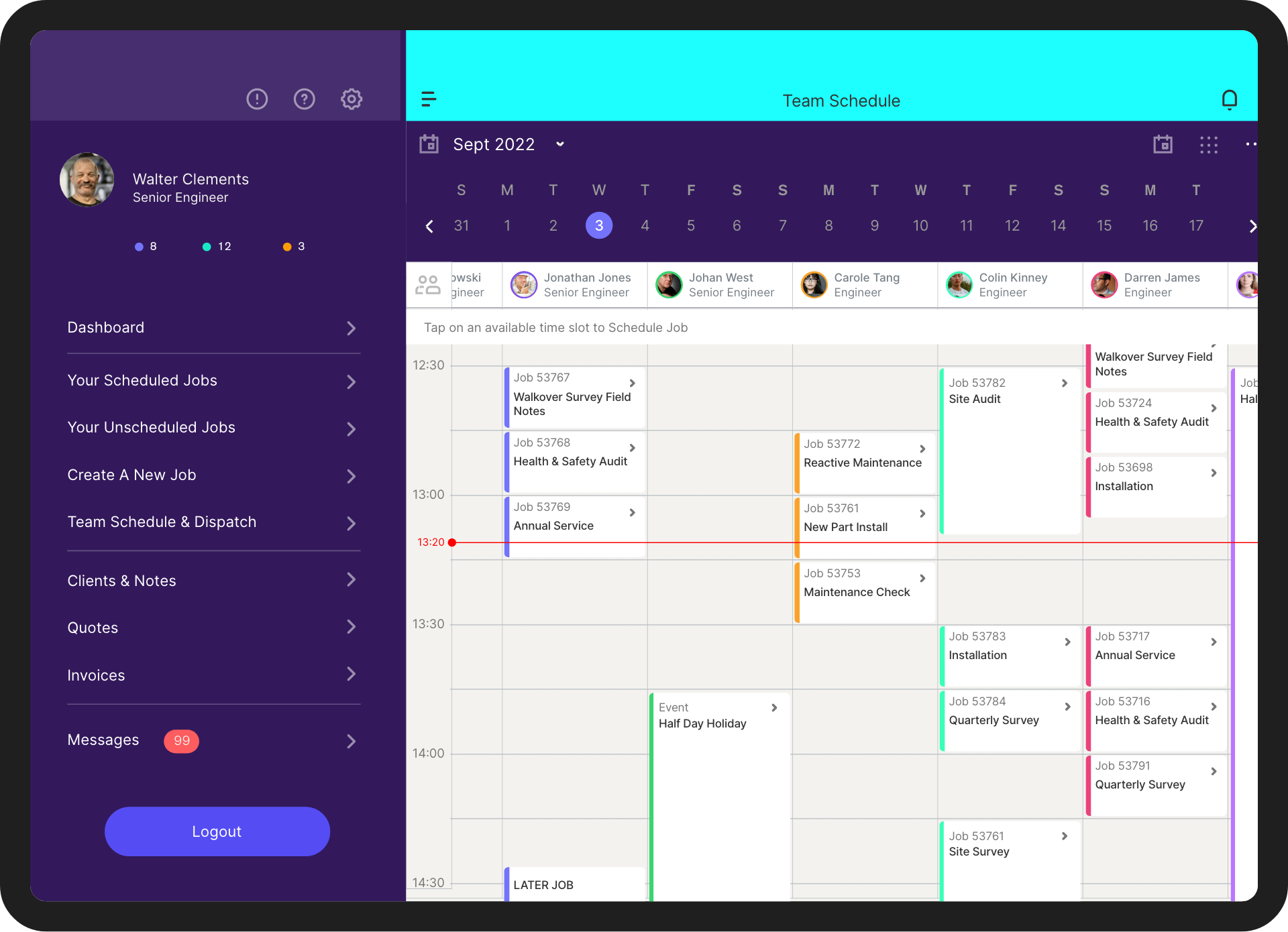 Try it for Free
14 Day Trial. No Credit Card. No Obligation.
Klipboard is the future of field service and can improve the way you work regardless of the size of your business. If you manage people in the field and you want to offer your clients a great experience, try our 14-day free trial today.
Your field team will always be up to date & know their next job.
The Klipboard mobile app is also your team's source for their most up-to-date job schedule. If you make a change to their schedule they will be alerted with a notification.
Scheduled jobs deployed to your field team members will be displayed on their Klipboard mobile app through on an intuitive calendar and scrolling timeline. You can be confident your team knows when their next job is due and that they can instantly access all the information they require.
You team can plan for today, tomorrow, and beyond with agility and confidence.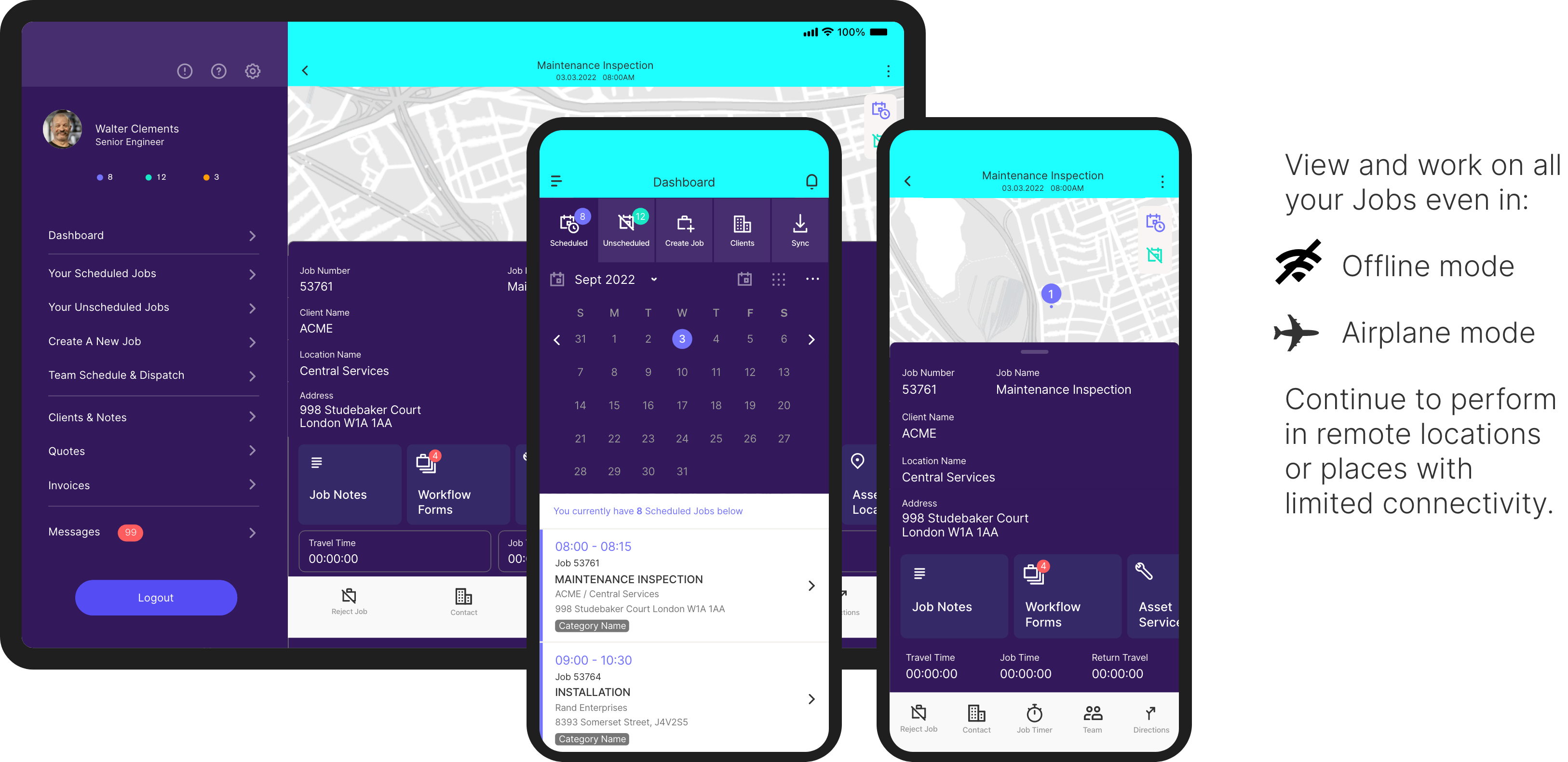 What are the 5 key benefits of using Job Management software in your field service business?
Latest Insights
Trade Talk