Instant Visibility For Your Field Team.
Scheduled jobs deployed to your field team members will be displayed on their Klipboard mobile app through on an intuitive calendar and scrolling timeline. Jobs will appear under a particular date and depending on the time they are scheduled, they will be highlighted on the scrolling timeline. Simply tap on the job to display all the associated information.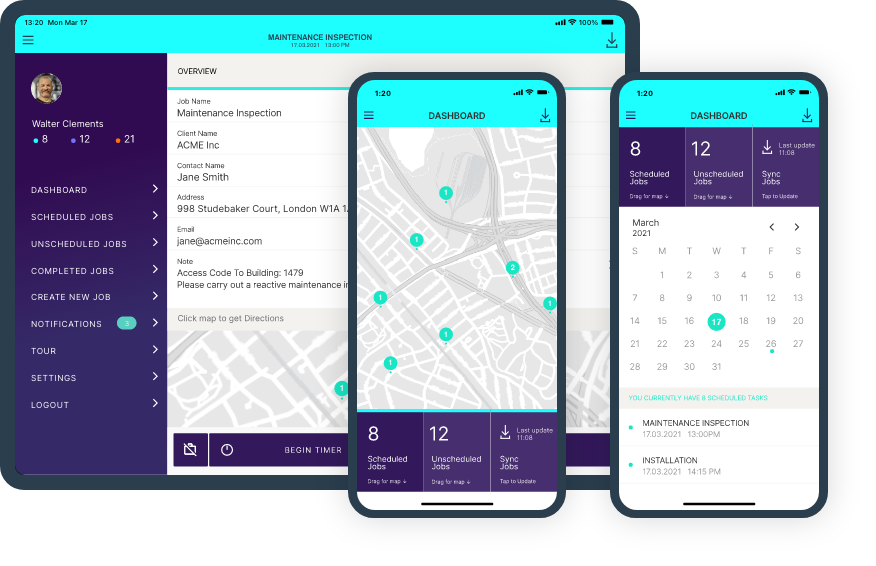 Repeat Jobs, No Problem!
For planned maintenance work or anything that requires you to do more than one visit, a recurring job is created and will be displayed like any other job, making those repeat visits easy to complete. With a few simple taps, you are able to have a complete overview of your schedule, no need to check external calendars.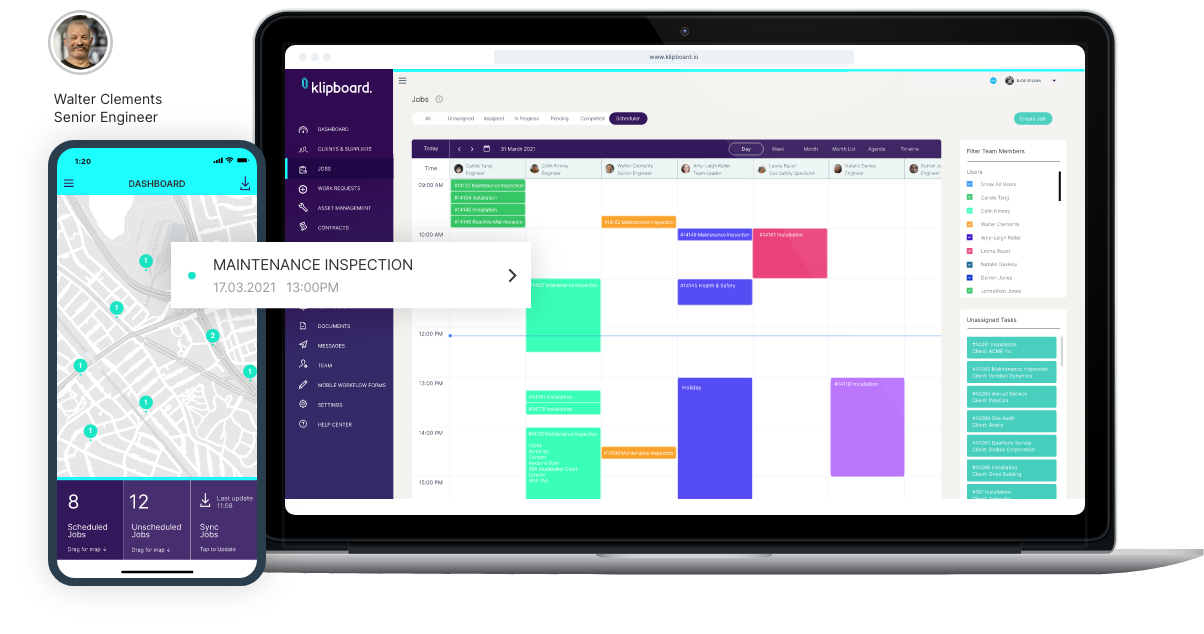 Try it for Free
14 Day Trial. No Credit Card. No Obligation.
Klipboard is the future of field service and can improve the way you work regardless of the size of your business. If you manage people in the field and you want to offer your clients a great experience, try our 14-day free trial today.
Latest Insights
The Knowledge Hub
Keep In Touch
Receive Our Newsletter
Access regular content from our
Klipboard Knowledge Hub
- inspiration and insight for operating your field service business better.