Streamline Client Management.
With Klipboard you can quickly create, update and manage your customer's records intuitively through our CRM. At a click of a button you can see Job history, manage their Assets, Documents, Service Records, Contacts, Quotes, Invoices, Billing History Communication Preferences,  Locations, Notes, Activities and more! We offer a range of live stats for jobs, finances and planned maintenance. This ensures you can gain an instant view of what is happening for your client and streamline communication with them or your team. With comprehensive search you can find documents at speed and our built email functionality means you can simply share any documents with your customer easily!
Notes Timeline & Activity Reminders For Those 'To-dos'.
Our notes feature allows you to capture important customer information and store in a simple chronological timeline, just like a news feed. The activities functionality allows you to schedule important email reminders for 'to dos' to be completed by your team.
Send Your Field Team To The Right Place Everytime.
Ensuring we keep your field team workers going to the right customer address, Klipboard automatically works out the correct geo coordinates based on the address details you enter and plots your customer's location on a map. These location details are then available for your field team workers on their Klipboard mobile app when assigned a job, therefore seamlessly enabling access to directions.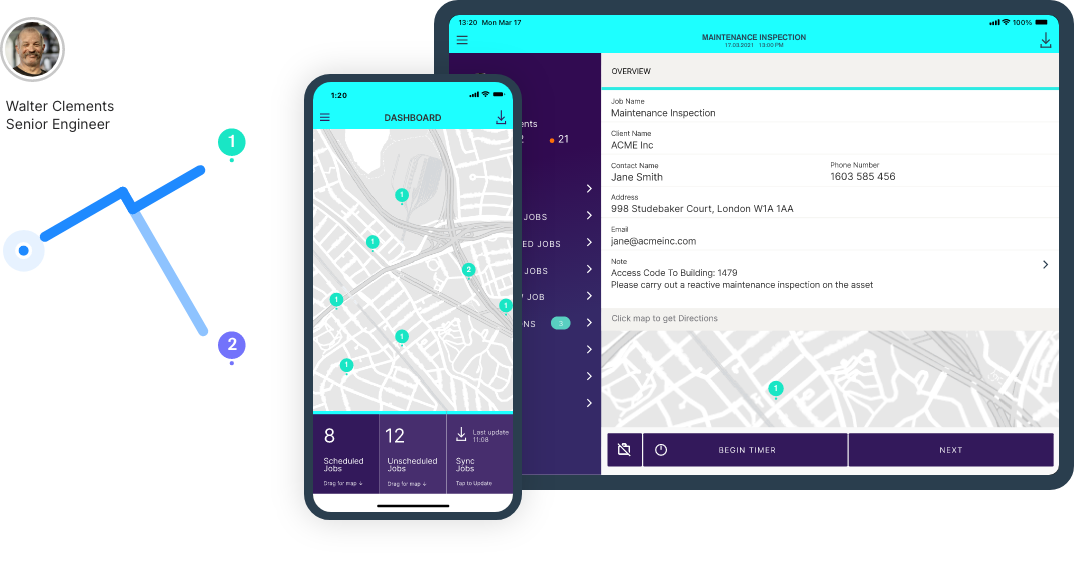 Instantly View Client Assets & Service Records.
View a register of your customer's assets, the jobs linked to those assets, service records, and PPM schedules instantly. Share asset history, documents or reports for your customer with a click of a button.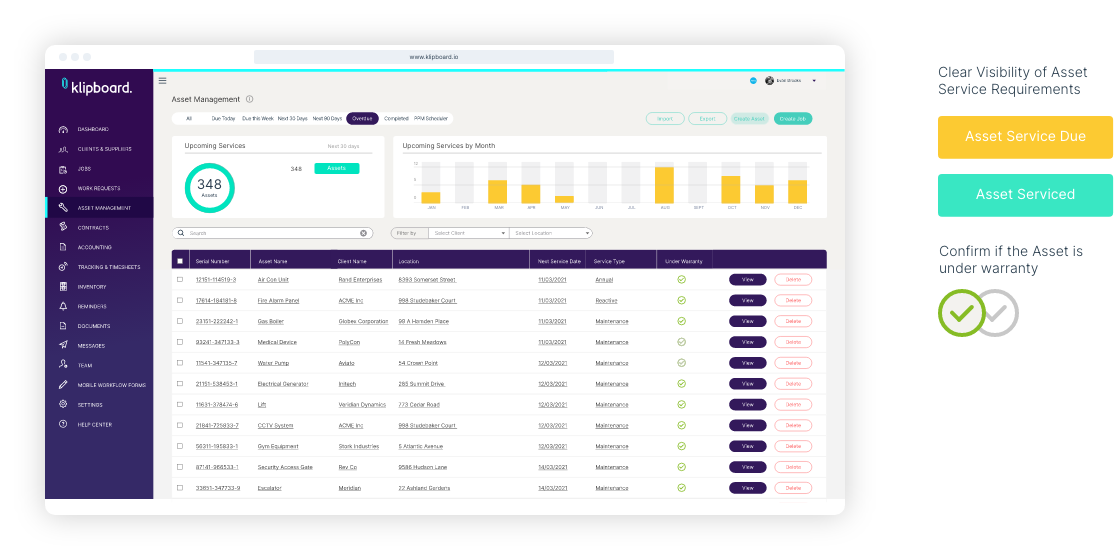 Simple Document Management For Drawings, Floor Plans or Any Document You Need.
The PDF document management functionality within the Customer CRM area allows you to upload relevant PDF documents. Immediately available for any jobs you create and assign to your field team worker. PDF documents such as floor plans, drawings, manuals, certificates or basically any document a field team worker requires to complete the job in hand.
Try it for Free
14 Day Trial. No Credit Card. No Obligation.
Klipboard is the future of field service and can improve the way you work regardless of the size of your business. If you manage people in the field and you want to offer your clients a great experience, try our 14-day free trial today.
Latest Insights
The Knowledge Hub
Keep In Touch
Receive Our Newsletter
Access regular content from our
Klipboard Knowledge Hub
- inspiration and insight for operating your field service business better.