"Access data in real time on the move, improving production and operational processes."
Industrial Manufacturing
Leading Industrial Manufacturing businesses have already begun to see the benefit of using mobility applications by reducing downtime and maximising productivity. Mobile technology and connected devices assist business managers, engineers and technicians in this asset intensive industry.
-
Klipboard's intuitive platform allows you to schedule and send tasks to your technicians so they have everything at their fingertips whilst on the move within your manufacturing operation. The comprehensive web admin dashboard allows for a real time view of task progression and the ability to manage staff more efficiently.
Our software offers the ability to create bespoke mobile workflow forms on our workflow generator. This allows you to design any type you require, capture signatures and images in order to make sure your business is compliant. Schedule and deploy tasks to your mobile technicians with location maps, notifications and any associated PDF documents relevant for the tasks and mobile workflow forms for completion. From the web dashboard, accessible from anywhere, have complete real time oversight of your team and all tasks.
Managing and monitoring technicians and areas of production, to accessing data and information in real time, allows operators to have full control over the business processes and alerts them to any problems or errors within the system immediately.
Read A Happy Customer Case Study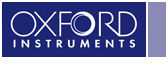 This leading manufacturing and research company required a way to streamline their manual paper based processes and manage their engineers all over the globe. Find out how Oxford Instruments have implemented Klipboard within their Plasma and Nanotechnology department in order to assist with the installation, maintenance and servicing of the machines that they supply into businesses across diverse markets. Klipboard is being used for scheduling, management of their engineers and digitalisation of their service forms and reports for completion in the field whilst giving those in the office real time data.

Download Case Study
Klipboard can help deliver benefits to your industry:
Manage all your client information through our intuitive Client CRM, Document Management and Notes features
Manage technicians, create schedules and setup recurring tasks for planned maintenance programs for your clients
Use our Workflow Generator to create any type of mobile workflow form or report such as site surveys, accident/incident reports or health and safety reports for completion by the engineers on the mobile app
Our PDF Designer allows you to design the output of your final forms or reports as you wish and make sure they are directly in line with your company brand
Eliminate the risk of forms being lost, damaged or destroyed by utilising our secure cloud storage and comprehensive management features on our web admin dashboard
Users can work offline, be re-assigned or removed from a task to ensure ease of management along with stringent security and protection of data
Great Features, Expertly Organised
With Klipboard you get plenty of features presented in a user friendly interface so as not to overwhelm you. Our range of features will bring many benefits to your organisation and employees, as well as your customers.
Create and Schedule Tasks
Client CRM, Notes & Documents
Location Maps & Routing
Workflow Forms & PDF Designer
Invoicing & Quoting
Offline Access
Task Dashboard & Progress Status
Signature & Image Capture
Send Notifications
Security & User Roles