Instant view of the job at hand.
When your field team worker is notified of a job on the mobile app, they have the immediate ability to view the client contact, address details, job notes, forms, assets, documents and more that are associated with the job!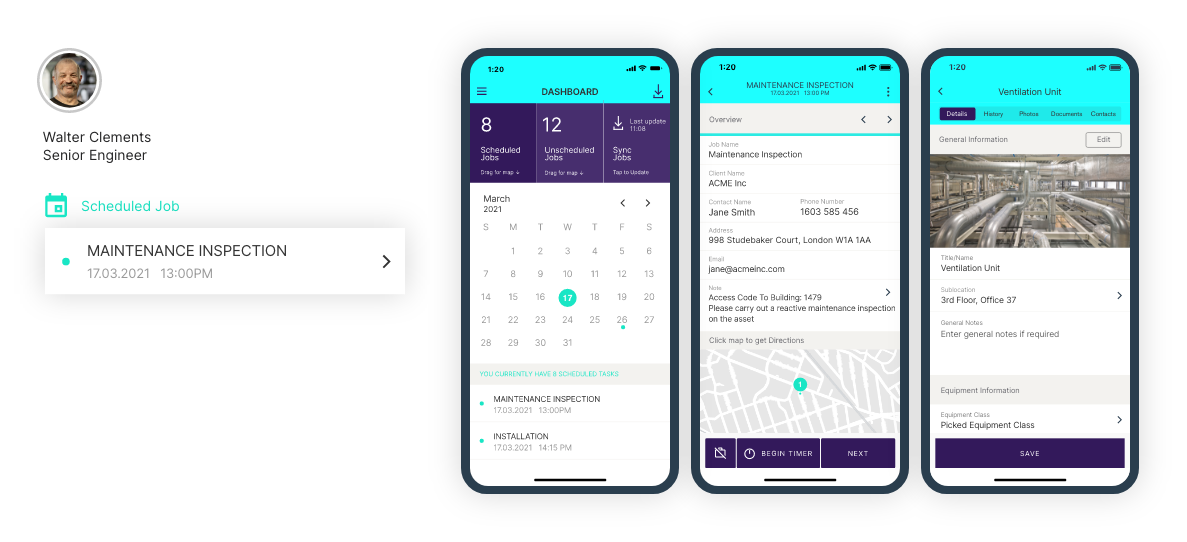 Access job history, documents & client history easily.
With a tap of a button you can see job history, manage client Assets, Documents, Service Records, Contacts, Quotes, Invoices and Notes - enabling you to focus on the job at hand and not the admin. In addition, PDF documents required for the job such as Drawings, Floor Plans, Health & Safety Certificates, Manuals, etc, can be easily viewed and shared from within a job.
Create, view or update client assets in the field.
The mobile app knows what location your job is for so it will automatically show what customer assets are at that location, no need to go searching or scanning unnecessary QR or barcodes! Those assets can be viewed along with a history, associated photos and documents. You can update existing assets or create any new assets for that customer location and upload directly from the mobile app therefore meaning asset register data is always up to date for your customers.
Try it for Free
14 Day Trial. No Credit Card. No Obligation.
Klipboard is the future of field service and can improve the way you work regardless of the size of your business. If you manage people in the field and you want to offer your clients a great experience, try our 14-day free trial today.
World renowned routing technology embedded.
Empower your field team worker with the location of their next job. No time is wasted entering postcodes or addresses, instead with one simple tap on the visual map your field team worker has immediate access to directions and the most efficient route.
The Klipboard app utilises and integrates with the leading routing technology for job management. Harnessing the power of Google or Apple map technology, you can be assured your field worker has reliable routing technology at their fingertips. Their route will be calculated based on their current GPS location and the location of the next job. Efficient and simple to use, the journey to the next job at hand will be hassle free.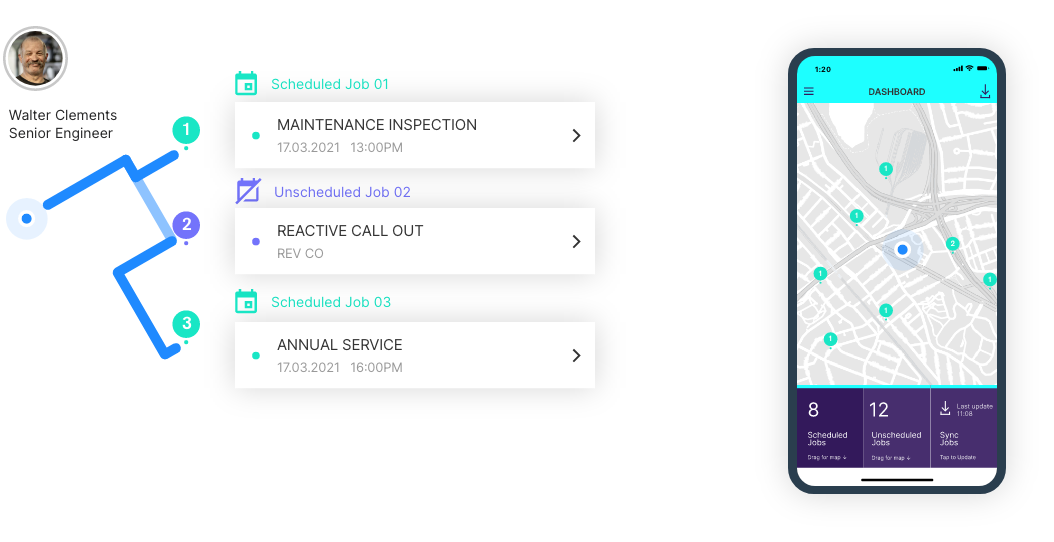 What are the 5 key benefits of using Job Management software in your field service business?
Latest Insights
Trade Talk