Get Directions To Jobs.
An embedded location map pinpointing the customer's location and the option to get directions using Apple Maps or Google Maps ensures you can get to a job using the best route possible.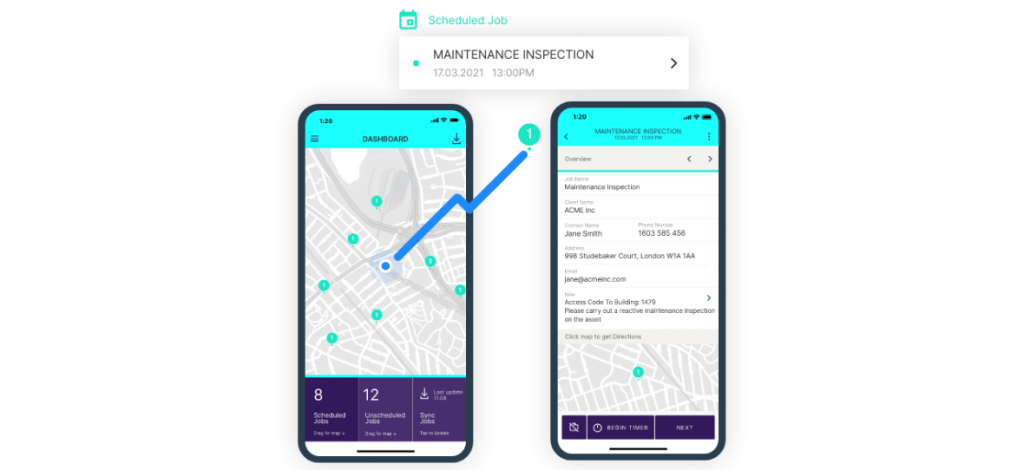 Access Documents & Customer History Easily.
PDF documents required for the job such as Drawings, Floor Plans, Health & Safety Certificates, Manuals, etc, can be viewed and shared from within a job. A customer's history is accessible allowing you to view PDF's of previously completed jobs.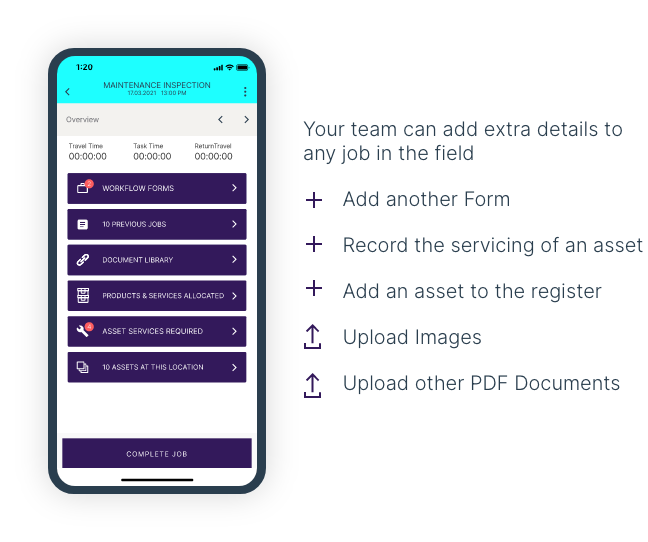 Create, View or Update Customer Assets In The Field.
The mobile app knows what location you job is for so it will automatically show what customer assets are at that location, no need to go searching! Those assets can be viewed along with a history, associated photos and documents. You can update existing assets or create any new assets for that customer location and upload directly from the mobile app therefore meaning asset register data is always up to date for your customers.
Try it for Free
14 Day Trial. No Credit Card. No Obligation.
Klipboard is the future of field service and can improve the way you work regardless of the size of your business. If you manage people in the field and you want to offer your clients a great experience, try our 14-day free trial today.
Latest Insights
The Knowledge Hub
Keep In Touch
Receive Our Newsletter
Access regular content from our
Klipboard Knowledge Hub
- inspiration and insight for operating your field service business better.