Streamline communication with your client.
Endless phone calls and emails get in the way of getting the job done, that's why Klipboard has created an easy to access self-service Client Portal. The Client Portal is a self-serve, online experience giving your clients the ability to accept quotes, raise work requests and view information on the jobs you have completed — all in one place.
Your Client Portal can display your company branding or even an advert about a new product or service, so you'll look professional and impress them every time they login. Your clients can easily access your Client Portal via a secure email link or you can add a login button on your website or social media channels.
Action work quickly & book more jobs with ease.
No more back and forth with your client, they can submit a request for more work directly from your client portal. When a client submits a new work request, Klipboard can send chosen team members in your business an email alert. Simply review any new work requests on your Klipboard dashboard, and in a couple of clicks convert them into a quote or job.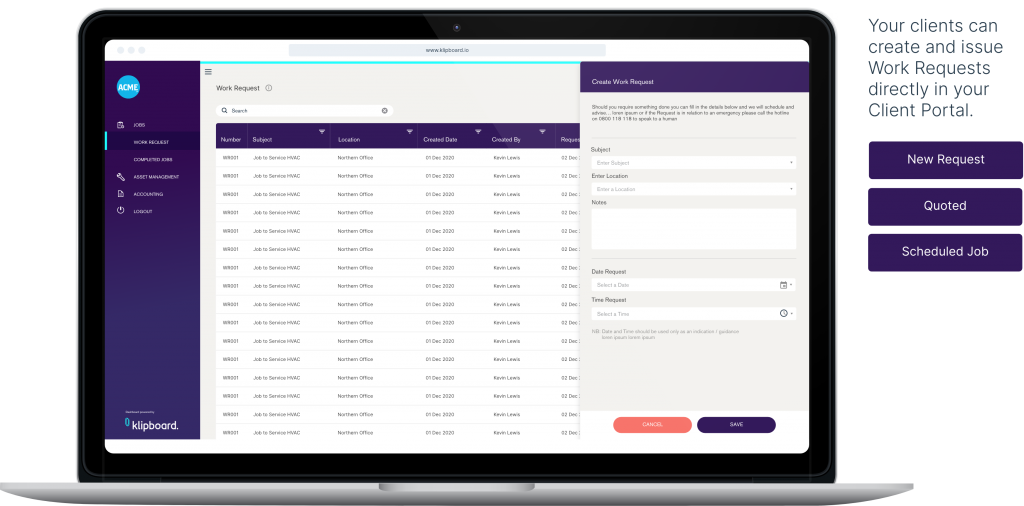 Try it for Free
14 Day Trial. No Credit Card. No Obligation.
Klipboard is the future of field service and can improve the way you work regardless of the size of your business. If you manage people in the field and you want to offer your clients a great experience, try our 14-day free trial today.
Win more business with online Quote acceptance & get paid faster!
When you send your clients a quote they can easily approve it on the client portal, making it faster for you to win more business. Use automated notifications alerting your client when they have quotes requiring approval and be notified instantly of their acceptance. Simply then convert to a job in one click!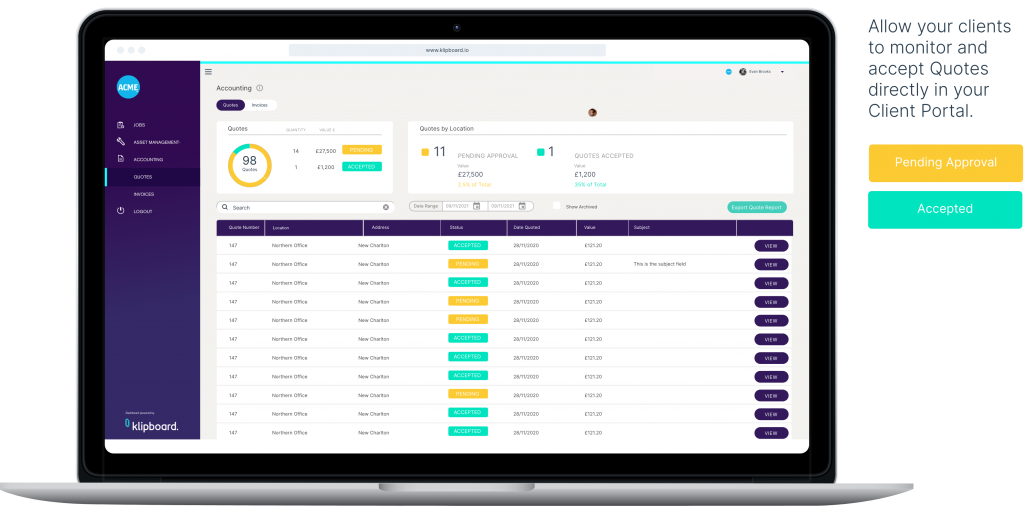 Cashflow is the life blood of any business and when a job is complete speed up your payment process by automatically notifying your client of invoices requiring payment. Clients can view or download current and past invoices for their records along with a visible dashboard to instantly see which invoices are outstanding, overdue or paid.
Build confidence with insight on their assets and servicing.
Go above and beyond by reassuring your client that you're looking after their assets. Many clients have an obligation to keep their assets serviced regularly. Your Client Portal shows them on a visual dashboard exactly when a planned service is due. They can download Service Records relating to their assets for previously completed planned maintenance, giving them confidence that their assets are being maintained.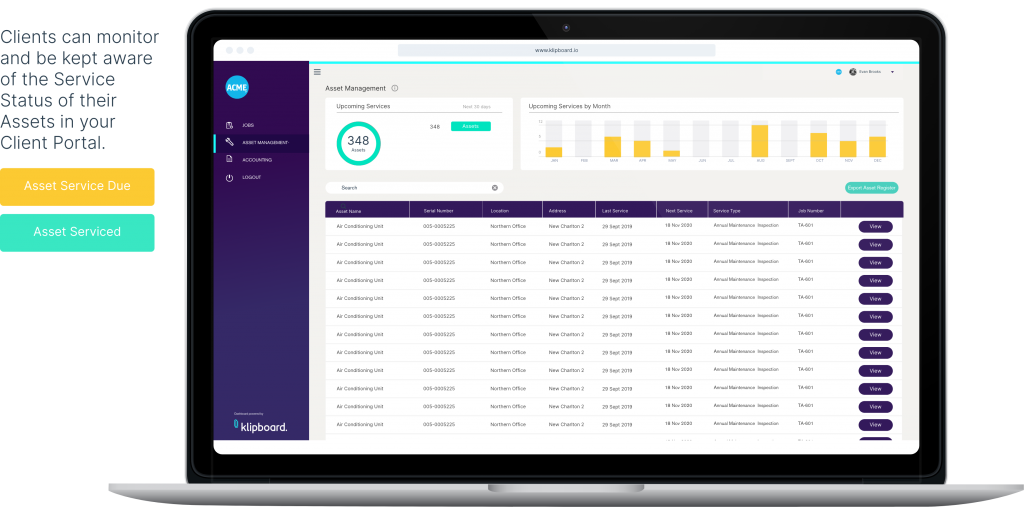 What are the 5 key benefits of using Job Management software in your field service business?
Latest Insights
Trade Talk