"Increase revenue by effectively managing field based staff and eradicating paper based methods by going mobile."
Plumbing & Heating
In today's competitive marketplace, it is extremely important for plumbing and heating businesses to have an effective system to manage and complete tasks in order to carry out a high volume of jobs, have the ability to invoice quickly and maximize profitability.
-
Klipboard enables plumbing and heating companies to effectively manage their field engineers by creating and scheduling tasks for installs, breakdowns and service work. These are sent to engineers with schedule details and location routing for quick access directions to the client job. Engineers also have access to previously completed documents associated with the task in hand, such as site history reports, parts details, safety certificates etc, along with image and signature caption for completion of the task. Removing the need for paperwork to be returned to the office, more jobs can be completed and invoiced through Klipboard per day.
Industry standard forms, such as F-Gas or Gas Safety Certificates, can be created for completion in the field, meaning you are compliant at all times and the finished tasks can be emailed directly to the customer in real time, along with an invoice to ensure fast payment.
Read A Happy Customer Case Study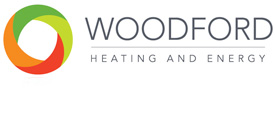 Woodford Heating & Energy are extremely forward thinking and have begun to implement technology throughout their business. They were looking for a system to help digitalise paperwork such as Air Pressure Tests, Benchmark Cards, Mechanical Handover Sheets and Hot Work Permits to name a few, along with reducing administration for site employees. Klipboard has been welcomed by both their office based and field based employees due to its ease of use and eradication of lengthy admin processes.

Download Case Study
Klipboard can help deliver benefits to your industry:
Manage all your client information through our intuitive Client CRM, Document Management and Notes features
Manage engineers, create schedules and setup recurring tasks for planned maintenance programs for your clients
Quote your clients, get approval, convert to a task for your engineer and invoice upon completion. Seamlessly integrate with XERO Cloud accounting
Streamline and organise processes for engineers in the field by having a real time view of schedules, task progress and access to the required data via our web admin dashboard
Use our Workflow Generator to create any type of mobile workflow form or report such as installs reports, breakdown and service work forms etc for completion by the engineer on the mobile app
Our PDF Designer allows you to design the output of your final forms or reports as you wish and make sure they are directly in line with your company brand
Send notifications, location mapping and any information relating to a specific task to field engineers who are using the tablet app ensuring they can manage and complete their jobs effectively
Eliminate the risk of forms being lost, damaged or destroyed by utilising our secure cloud storage and comprehensive management features on our web admin dashboard
Users can work offline, be re-assigned or removed from a task to ensure ease of management along with stringent security and protection of data
Great Features, Expertly Organised
With Klipboard you get plenty of features presented in a user friendly interface so as not to overwhelm you. Our range of features will bring many benefits to your organisation and employees, as well as your customers.
Create and Schedule Tasks
Client CRM, Notes & Documents
Location Maps & Routing
Workflow Forms & PDF Designer
Invoicing & Quoting
Offline Access
Task Dashboard & Progress Status
Signature & Image Capture
Send Notifications
Security & User Roles