Gain visibility of your field teams, communicate directly and create savings through reduced fuel costs.
Klipboard GPS Tracking is fully integrated into our Field Service Management software. Never switch between multiple applications again. You can track live GPS location on a map view, when they have arrived, started the job and more.
With more visibility you can allocate jobs to a team member located closest and cut down on excessive journeys and route your team more efficiently. Our range of map filters ensures you can find the information you need quickly. For fast efficient communication, click on a field team workers location and send them a notification message instantly which they will receive on the Klipboard mobile app - communicating those important updates in real time.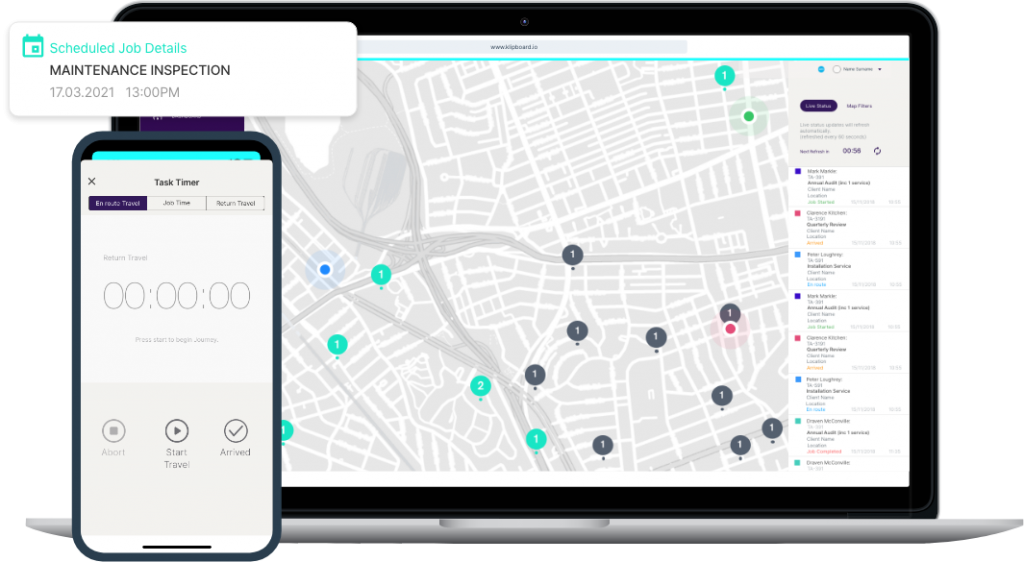 Try it for Free
14 Day Trial. No Credit Card. No Obligation.
Klipboard is the future of field service and can improve the way you work regardless of the size of your business. If you manage people in the field and you want to offer your clients a great experience, try our 14-day free trial today.
Don't work blindly, understand availability and optimise.
If they're in the middle of their current job and still won't be available for sometime, we give you this visibility in realtime. The live status feed ensures you can see when they are en-route, arrived, started and completed your customer's jobs. Klipboard allows you to see where each field team worker is in their current the job cycle.
This level of visibility allows for you to adjust jobs accordingly, or assign a nearby field worker to a new last minute job.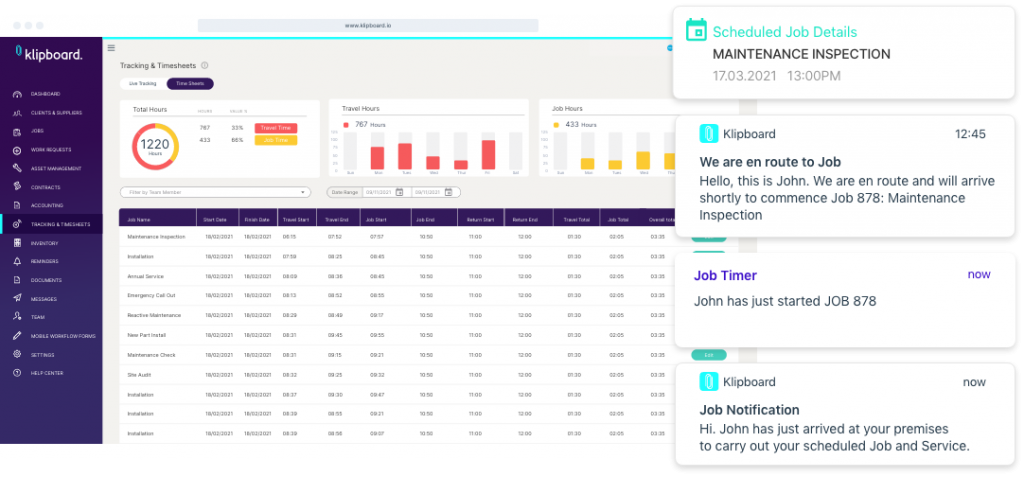 What are the 5 key benefits of using Job Management software in your field service business?
Latest Insights
Trade Talk