Track Your Field Team & Anticipate Availability In Real Time.
If they're in the middle of their current job and still won't be available for sometime, we give you this visibility in realtime. The live status feed ensures you can see when they are en-route, arrived, started and completed your customer's jobs. Klipboard allows you to see where each field team worker is in their current the job cycle.
This level of visibility allows for you to adjust jobs accordingly, or assign a nearby field worker to a new last minute job.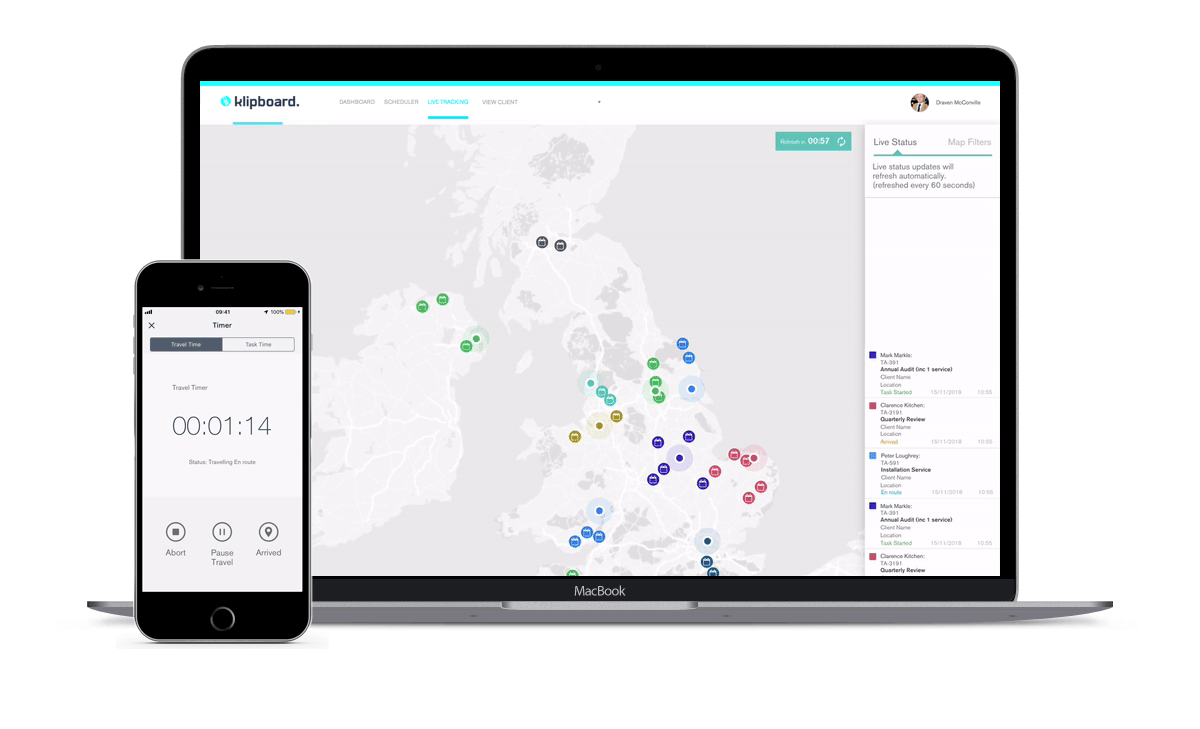 Locate Jobs & Communicate With Your Team.
With a range of map filters, we ensure you can find the information you need quickly. For fast efficient communication, click on a field team workers location and send them a notification message instantly which they will receive on the Klipboard mobile app.
Keep Track Of Your Team's Hours & Labour Cost In Real Time.
Our Timesheets feature allows your field team workers using the Klipboard mobile app to clock in by starting a timer and when they clock out, Klipboard updates both the job and the field team worker's timesheet to reflect the time spent working. Easy to start, easy to stop, and you get a clear picture of time spent traveling and at each job along with the associated costs that are automatically added to an invoice.
Timesheet information can then be used to evaluate how efficient field workers are and which field workers take longer than others to complete similar types of jobs. Timesheet data can be filtered to your exact search queries and can be exported in to an Excel report with a simple click of a button!