The beating heart of your business.
Klipboard's interactive dashboard showing statistical graphs and financial performance indicators ensures you know what is happening in your business in realtime. For instant visibility, our top line view of jobs and the various stages of the job cycle is presented prominently. With a click of a button you can drill down into each job status and gain a granular view of what is happening at any given moment.
Monitor purchases for jobs, new business sales and cashflows ensuring you get instant insight on the financial health of your business. Keep track of team performance and the revenue they generate therefore allowing you to identify opportunities within your team.

Try it for Free
14 Day Trial. No Credit Card. No Obligation.
Klipboard is the future of field service and can improve the way you work regardless of the size of your business. If you manage people in the field and you want to offer your clients a great experience, try our 14-day free trial today.
Gain insight on each customer.
Within our Customer CRM, we offer a range of live stats for jobs, finances and planned maintenance. This ensures you can gain an instant view of what is happening for your client and streamline communication with them or your team. Reports can be exported to Excel for each job management status allowing for granular view of what is happening in your business immediately and also the ability to analyse for trends.
A customisable Job Progress Status dashboard for each of your customer's specific needs is also available. Perfect for those longer projects as it allows you to see the status of a specific job, ensuring jobs of a compliance nature reach completion.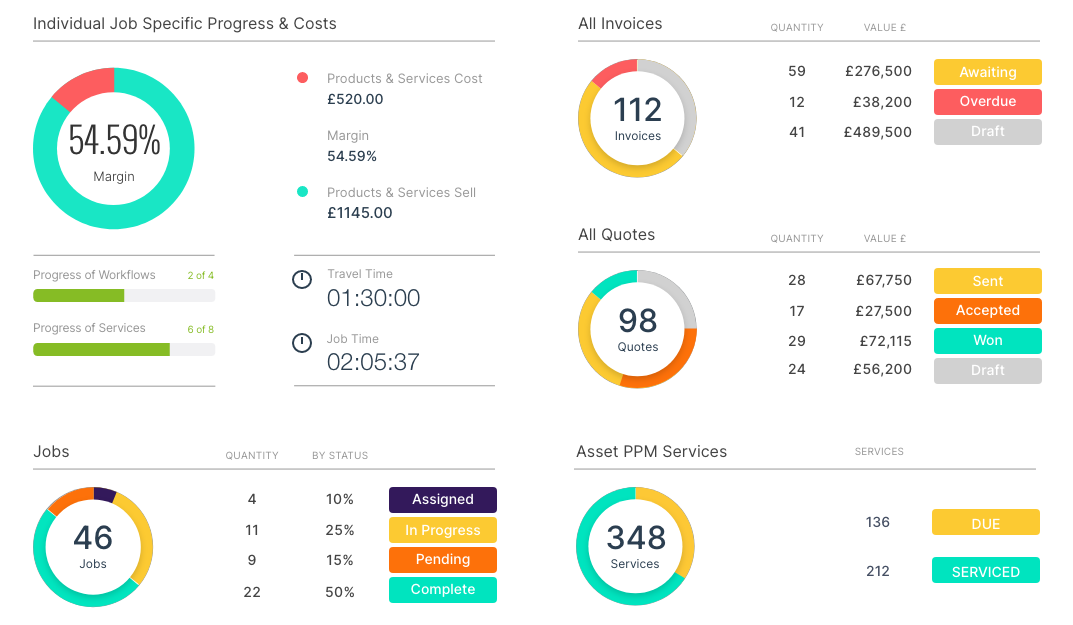 What are the 5 key benefits of using Job Management software in your field service business?
Latest Insights
Trade Talk