Monitor Job Activity & Business Performance.
Klipboard's interactive dashboard showing statistical graphs and performance indicator ensures you know what is happening in your business in realtime. For instant visibility, our top line view of jobs and the various stages of the job cycle is presented prominently. With a click of a button you can drill down into each jib status and get a granular view of what is happening at any given moment.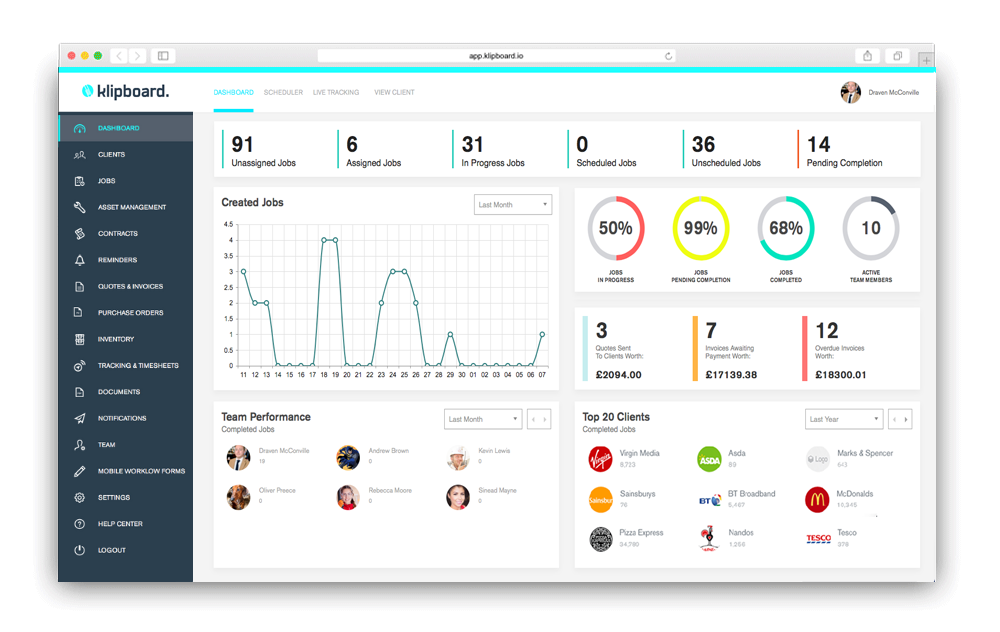 Gain Insight On Each Customer.
Within our Customer CRM, we offer a range of reports that can be exported to Excel for each job management status. This ensures you can get a granular view of what is happening in your business immediately and also analyse for trends.
Along with our reports we also allow for a customisable Job Progress Status dashboard for each of your customer's specific needs. Perfect for those longer projects as it allows you to see the status of a specific job, ensuring jobs of a compliance nature reach completion. Simply click a button to Export the dashboard to Excel if further detailed analysis is required.