Mantrac Caterpillar
One of the world's largest Caterpillar dealers, Mantrac Group have implemented Klipboard in Nigeria, Africa, in order to speed up the relay of information between the office, field worker and customer for servicing and maintenance on the Caterpillar Engines and Power Generators they supply. This has enabled Mantrac to provide efficient scheduling, document management and automated communication therefore removing traditional paper based process and numerous other communication tools. Their maintenance and servicing reports are now completed by the field engineers via the Klipboard app, ensuring all essential information is accounted for, whilst providing the head office with realtime oversight.
Learn more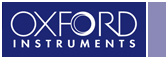 Oxford Instruments
This leading manufacturing and research company required a way to streamline their manual paper based processes and manage their engineers all over the globe. Find out how Oxford Instruments have implemented Klipboard within their Plasma and Nanotechnology departments across EMEA in order to assist with the installation, maintenance and servicing of the machines that they supply into businesses across diverse markets. Klipboard is being used for scheduling, management of their engineers and digitalisation of their service forms and reports for completion in the field whilst giving those in the office real time data.
Learn more

Motive8
A specialist gym and spa design company with installation and maintenance services, Motive8 were needing a digital system that could help them to schedule jobs to field staff and help them manage, organise and complete jobs efficiently and effectively. They have found enormous benefit in streamlining their customer maintenance programme by going digital with Klipboard.
Learn more
"Klipboard enables Motive8 to effectively run our customer maintenance processes with ease whilst providing them with a professional automated report on the work completed. It is extremely easy to navigate and use and has already had a dramatic effect on the efficiency of our business processes."
Rob Clarke, Operations Manager, Motive8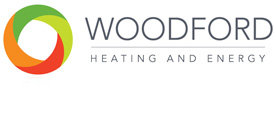 Woodford Heating & Energy
Woodford Heating & Energy are extremely forward thinking and have begun to implement technology throughout their business. They were looking for a system to help digitalise paperwork such as Air Pressure Tests, Benchmark Cards, Mechanical Handover Sheets and Hot Work Permits to name a few, along with reducing administration for site employees. Klipboard has been welcomed by both their office based and field based employees due to its ease of use and eradication of lengthy admin processes.
Learn more
"Moving to Klipboard has streamlined our on-site processes and helped to motivate our staff along with removing our dependency on paper forms. It has already reduced the money spent on our processes whilst also allowing us to focus on other areas of our business."
Steve Abbott, Operations Director, Woodford Heating & Energy

Thomson
Thompson Retail have over 600 stores throughout the UK and were looking for a system to help them return store visit report back store managers and head office with ease and in real time for immediate analysis. Find out how Klipboard assisted TUI quickly and efficiently in order to help their area managers complete reports speedily and with ease.
Learn more
Recover Green Roofs
Recover Green Roofs based in Somerville, Massachusetts have implemented Klipboard to assist with the management and scheduling of jobs to their field workers. They create and maintain green roofs, rooftop farms, roof decks & terraces across commercial, residential and institutional buildings. They are finding benefit in the instant capture of data for their job sheets and really time sync from the field to the office, as well as allowing them to quote and invoice their customers, ensuring quick and easy payment for each job.
Learn more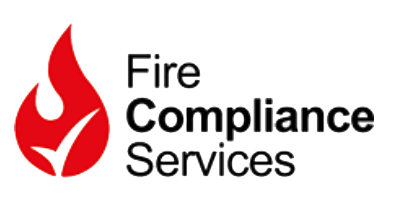 Fire Compliance Services
Fire Compliance have streamlined their business operations and management of their engineers with Klipboard's range of smart features. In particular our intuitive scheduling and our extensive asset management capabilities have been of great benefit. Fire Compliance can now manage their client's assets, such as fire extinguishers, fire alarm panels, dry risers and more with ease. Utilising our PPM Scheduler has allowed them to have total insight into their servicing schedules for clients along with client communication improving greatly through our customisable automated client service email reminders. Keeping track of financials for jobs completed has been simplified through our invoicing and integration with Xero cloud accounting.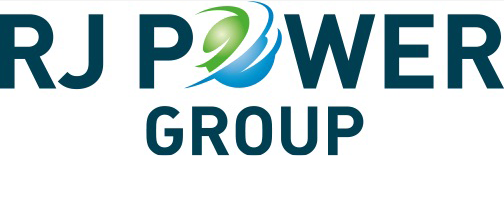 RJ Power Group
RJ Power Group have been able to see a dramatic increase in their operational efficiency by eliminating paper based methods in their field operations. Embracing Klipboard's cloud and mobile technology in order to help manage field engineer scheduling with the correct customer details and associated forms and reports paperwork for completion on a mobile app, they have now found that they are saving around 4 hours per job report. Reduced to a matter of minutes to check each job report, as opposed to the lengthy, time consuming re-entry they were having to do with paper based forms.
Learn more
The software is excellent, the amount of time we save, which is usually spent retyping handwritten site sheets, is invaluable. Thanks to Klipboard, we now have both more time and more resources to deploy people on site instead of being in the office, therefore, more jobs can be carried out on a daily basis.
Isabelle Pierce, RJ Power Group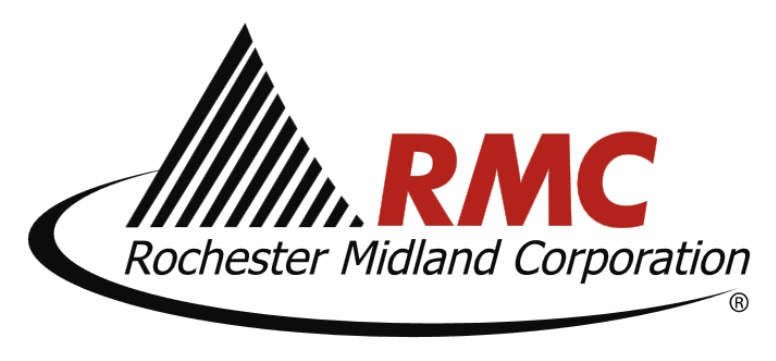 Rochester Midland Corporation
Rochester Midland Corporation needed a system to reduce the amount of time scheduling, allocating and completing reports for their legionella risk assessments and health and safety checks. They wanted to be able to streamline these processes in one easy to use system and by implementing Klipboard have already been able to save up to 2.5 hours a day on admin time, allowing them to focus on different aspects of their business and continuing to improve and develop their customer service.
Learn more
It is fantastic software and has made writing reports in the field a lot easier. Klipboard has allowed us to develop a range of mobile report templates for our water and wastewater treatment programs. These templates are really easy to complete on the mobile app out on site and speeds up our reporting to our customers. The system has also helped us with meeting compliance and ensuring we have history of all the work completed for each of our customers.
Stephen Biggs, Operations Manager, Rochester Midland Corporation

London & Kent Air Conditioning
London & Kent Air Conditioning were looking for a system to improve the management and communication between their office and mobile engineers. Using Klipboard, they are able to streamline their scheduling and job allocation processes along with digitalising all forms and reports such as inspections, energy assessments and F-Gas certificates.
Learn more
Klipboard is a great system and the team offer superior support. It is easy use, especially out in the field for our engineers allowing them to submit information back to our offices via the mobile app. Our clients can now get updates on jobs quicker as we have the information back for the field instantly once the works are complete.
Mike Smith, Director, London & Kent Air Conditioning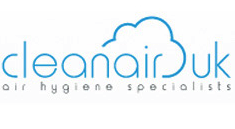 Cleanair UK
Cleanair UK are able to focus their time on delivering a high level of customer service to their clients and comply with UK legislation on the forms and reports that are produced, including B&ES TR19 standards by using Klipboard's easy to use platform. It has enabled them to eradicate time consuming report writing back at the office and instead have reports completed and with their client whilst still on-site. Klipboard's scheduling and field management ensures efficient, productive processes are carried out for each and every job undertaken by Cleanair.
Learn more
"Klipboard has already added true value to our business, saving time on our processes and allowing us to focus on our jobs. We have never been able to deliver our reports to our customers on the same day until now."
Andrew Kemp, Operations Manager, Cleanair UK
Our Partners & Affiliates

GE Digital Alliance Partner
The GE Digital Alliance partner program brings leaders and innovators from all industries together to share their expertise and accelerate the development and use of the industrial internet. Connecting companies and businesses together to produce powerful customer outcomes, we are working as part of the program to continue to provide an influential platform for the introduction of digital processes and help businesses become more efficient and productive than ever before.

RICS Tech Affiliate
The RICS Tech Affiliate Program (TAP) has been established in order to increase awareness and adoption of technology in the Real Estate and Built Environment sectors. It benefits both industry professionals and the wider market and has been set up to support professionals with the adoption of standards. Our affiliation with TAP is an exciting opportunity which will help to collaborate and improve the ways businesses in this sector conduct their processes moving forward.