Ditch The Paper!
Custom forms or reports can be created by you using our unique Mobile Form Builder and can be attached to a job for field team workers to complete easily from the mobile app during each scheduled or unscheduled job for customers. These can be for assessments, audit reports, maintenance records, inspections, surveys or just about any process you can imagine.

User Friendly for Speediness in the Field.
Workflow forms or reports are displayed in a mobile user friendly manner on the mobile app for your field team workers, ensuring they can be completed quickly and efficiently. Components such as text fields, image and signature capture, dropdown lists, tabs, yes / no toggles and much more makes the capture of data in the field much more efficient. Formatting and output of the data is taken care of when synced back to the office by the automated templates setup through our intuitive PDF Designer.
Voice Dictate Using Apple's Siri or Android.
Your field team workers may not want to type text into the forms or reports so we have enabled the ability for voice dictation into the text entry data fields on the forms. Using the native voice dictation technology from iOS or Android ensures a very responsive experience and unparalleled voice recognition.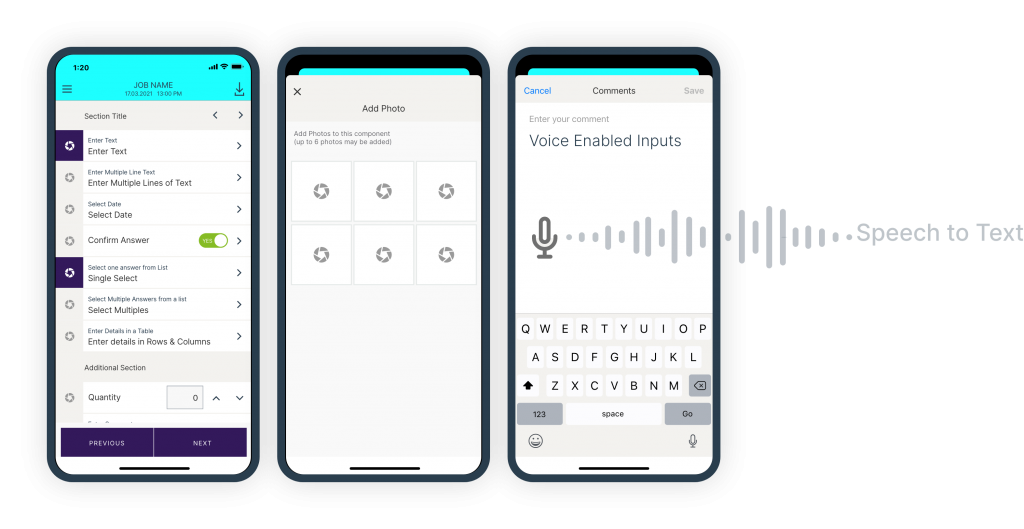 Try it for Free
14 Day Trial. No Credit Card. No Obligation.
Klipboard is the future of field service and can improve the way you work regardless of the size of your business. If you manage people in the field and you want to offer your clients a great experience, try our 14-day free trial today.
Latest Insights
The Knowledge Hub
Keep In Touch
Receive Our Newsletter
Access regular content from our
Klipboard Knowledge Hub
- inspiration and insight for operating your field service business better.