User friendly for speediness in the field.
Custom forms or reports can be created by using our unique Mobile Form Builder and can be attached to a job for field team workers to complete easily from the mobile app during a job. These can be for assessments, audit reports, maintenance records, inspections, surveys or just about any process you can imagine.
Workflow forms are displayed in a mobile user friendly manner on the mobile app for your field team workers, ensuring they can be completed quickly and efficiently. Components such as mandatory fields, text fields, image and signature capture, dropdown lists, tabs, yes / no toggles and much more makes the capture of data in the field much more efficient. Formatting and output of the data is taken care of when synced back to the office by the automated templates setup through our intuitive PDF Designer.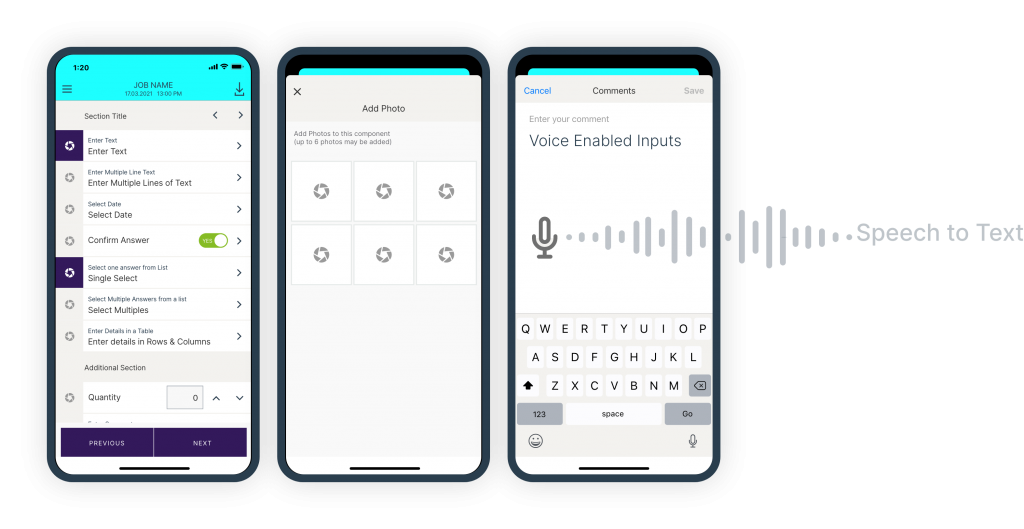 Voice dictate using Apple's Siri or Android.
Your field team workers may not want to type text into the forms or reports so we have enabled the ability for voice dictation into the text entry data fields on the forms. Using the native voice dictation technology from iOS or Android ensures a very responsive experience and unparalleled voice recognition.
Try it for Free
14 Day Trial. No Credit Card. No Obligation.
Klipboard is the future of field service and can improve the way you work regardless of the size of your business. If you manage people in the field and you want to offer your clients a great experience, try our 14-day free trial today.
An image says a thousand words.
As proof of work or just general compliance, images can be captured on the mobile app along with any captions you need to associate with the image. Simply open up the camera or choose an image from your camera roll for attachment within the workflow form associated with the job you are completing.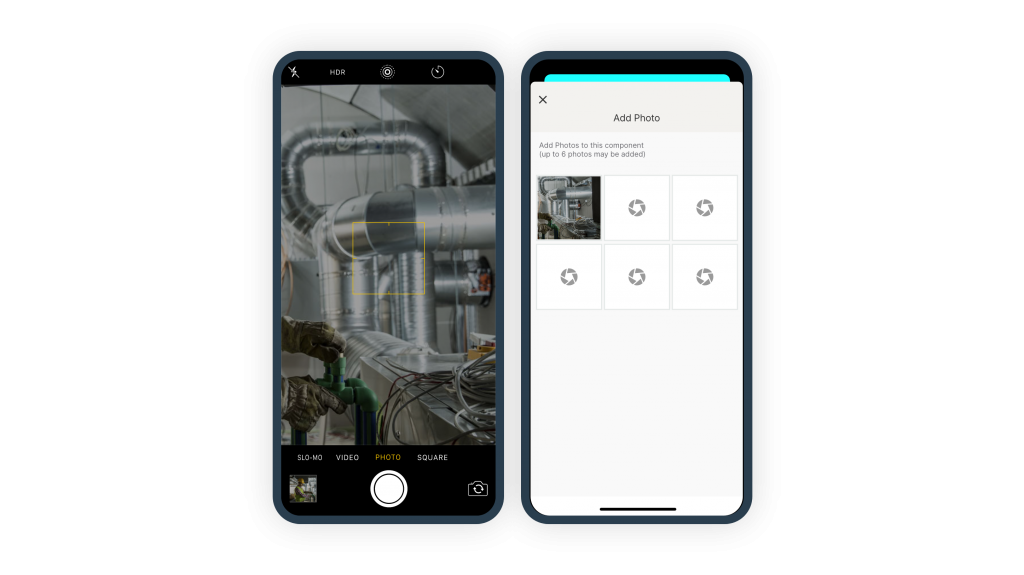 No pen required!
Embedded at the end of every job is a signature panel which allows for instant sign off from either your field team worker or customer the job is being completed for. No need for any special type of pen, just draw the signature with your finger!Any captured images or signatures are uploaded to the web dashboard and can be downloaded or included in any of the automated PDF templates for the workflow forms you have setup.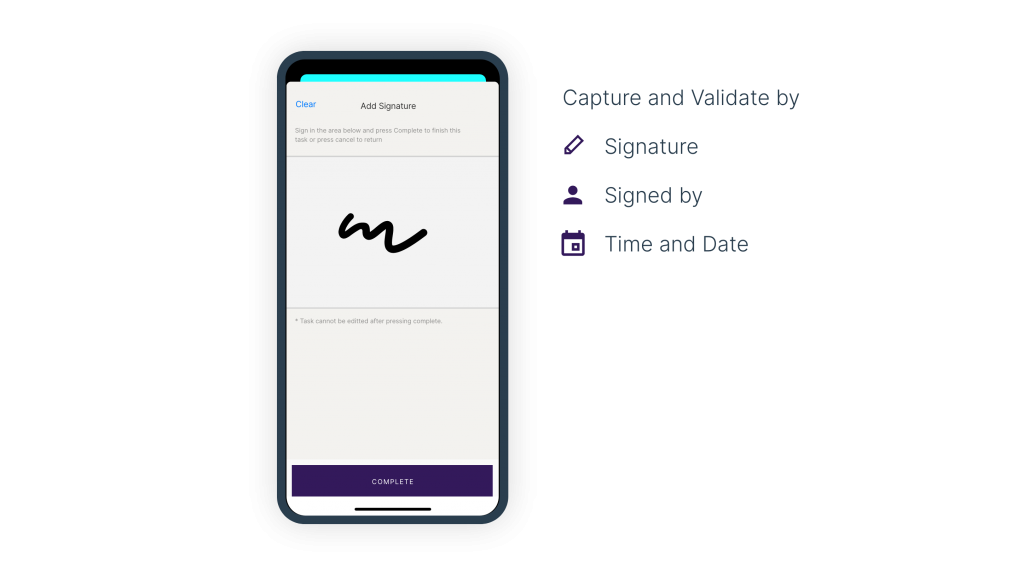 What are the 5 key benefits of using Job Management software in your field service business?
Latest Insights
Trade Talk