Field Service Engineer apps can help maintain a structure to each asset service and when you ensure the correct instructions and procedures are followed each repair or inspection, it will greatly improve your ability to ensure compliance.
Without a Field Service Management App that includes comprehensive workflow features, simple checks can be missed by engineers going 'off script' and this is putting your clients at risk of failing to meet regulatory standards and compliance for their assets and equipment.
"40% of companies do not perform an annual compliance risk assessment" – Deloitte & Touche LLP
Why your customers are at risk if your engineers fail to perform each task
Inconsistency with inspections, asset servicing and repairs creates huge issues for Field Service businesses. This is especially true when audits and assessments are being made for equipment that needs to meet certain standards.
Many Field Service industries require the Field Service Engineer to test for harmful or hazardous substances. HVAC businesses for example need to test for fluorinated greenhouse gases (known as F-gases). Their industry is highly regulated, much like the Water Treatment, Fire Safety, Security and many other industries. They have to ensure the correct checks are being made – every time.
By using a Field Service Engineer App you reduce the risk of failing inspections, asset breakdowns or worse the risk of legal action. Despite the risks involved in failing to meet compliance 40% of companies do not perform an annual compliance risk assessment.
How inconsistency in your service affects customer satisfaction and reputation
When an engineer fails to correctly complete the required or mandatory checks during an inspection or repair it can lead to an asset failure. 
Any downtime of equipment will have a direct effect on the client's ability to create a safe environment for those using the equipment, it can affect their revenue or their obligation to create a habitable environment for the occupants of their buildings.
Field Service businesses with high levels of customer satisfaction achieve this by meeting their client's expectations and ensure they adhere to regulators and compliance. 
They will carry out planned preventive maintenance on their clients' assets and when the work is complete they are easily able to report on those jobs using a Field Service Engineer App to ensure compliance.
Should one of your customers fail to meet compliance or be on the wrong end of some negative PR following an incident, it could be damaging for their reputation and also the reputation of the Field Service partners they work with.
Your client may also lose accounts or find it more difficult to secure further customers. This only services to highlight the incredible value of working with a Field Service partner with processes in place to ensure compliance. Using a Field Service Engineer App allows you to easily document each visit and provides a way of reporting on each job.
The connection between First-time Fix Rates (FTFR) and Customer Retention
There's a direct connection between how successful a Field Service business is and their FTFR. The top 20% of fastest growing field service businesses have a First-time Fix Rate of around 90%.
You can improve your FTFR by ensuring that the correct checks are made with every service and should a replacement part be needed, you've correctly managed your inventory to ensure that can be done on the same visit.
You can read more about how to improve your FTFR by checking out our article. Learn more.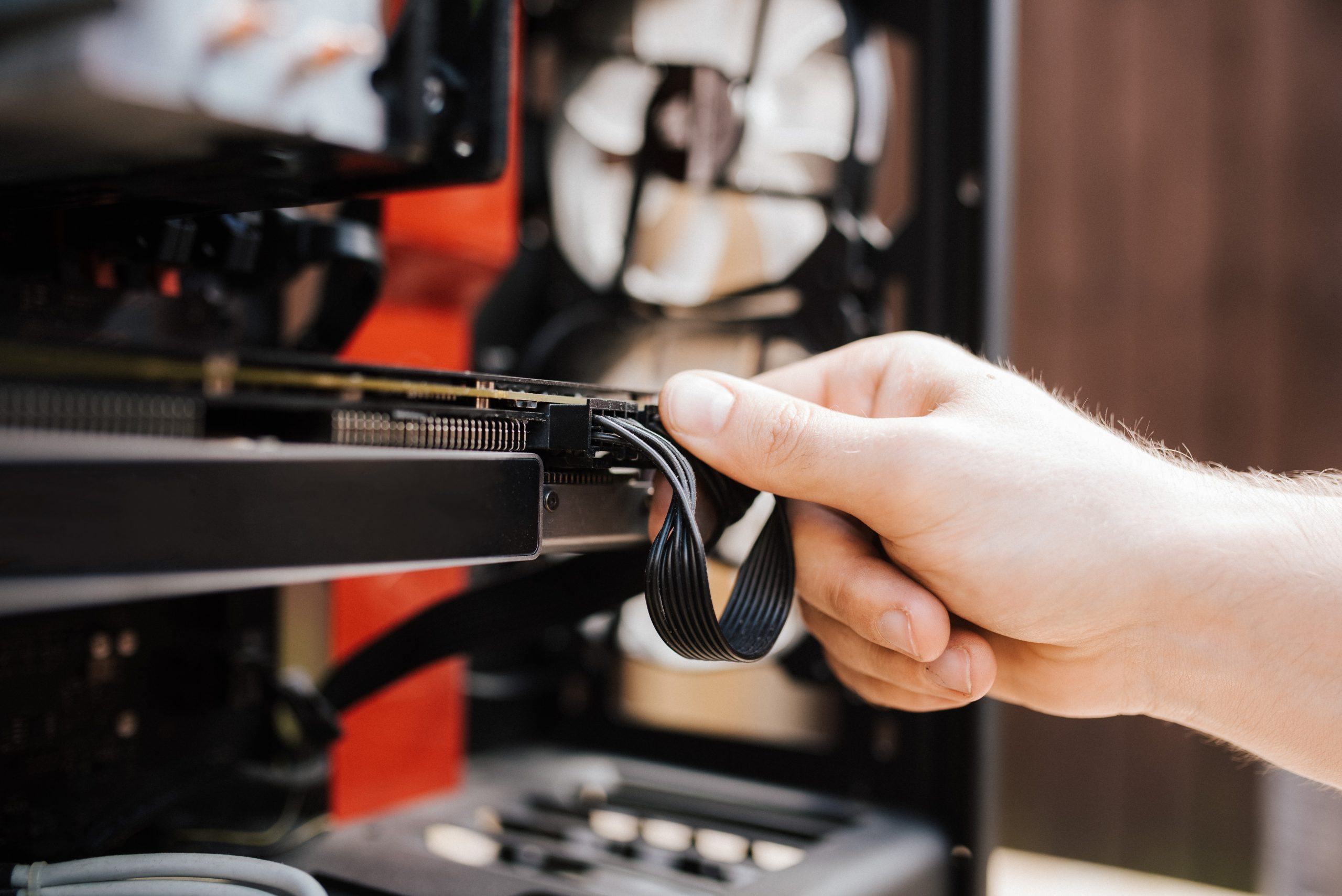 How a Field Service Engineer App can ensure compliance
Getting your engineers to follow instructions while they are on a client visit can be challenging. 
Your talented team of experienced engineers and technicians know what they need to do to get the job done, however sometimes human error or complacency can creep into their work and for many Field Service businesses it is costing them time, money and customers.
A Field Service Engineer App will ensure your team has to follow a series of mandatory checks and inspections for the job to be completed and signed off. This means they are unlikely to miss anything that could put their clients at risk.
You can ensure every check and step is taken by your Field Service Engineer
Aside from the clear benefits of going paperless with cloud based Field Service Management software, one of the key reasons why more field service businesses are turning to Klipboard, is the ability to build their own workflows to use on the Field Service Engineer app.
No matter what the job, you can ensure all the correct steps are taken every time, to ensure nothing is missed and your clients remain compliant and satisfied with the service you provide.
Creating mandatory fields in your forms means no matter who completes the inspection or repair you'll be sure there's consistency in your team's work.
You can quickly build workflows for a Field Service Engineer App
A little while ago we introduced a simple drag and drop form and workflow builder for our customers and it's been a game changer ever since. 
No matter what you need from each job you can both digitalise the output for easy reporting and ensure consistency with every job.
The wide range of options available to you when building a form on Klipboard means no matter what your industry requirements may be, you can produce the perform form for your team. You can read more on mobile forms and workflows here. Learn more.
Klipboard includes templates for frequently used forms
For many of the industry standard and frequently used forms, such as Health & Safety inspections, Gas Safety and Legionella tests, we've created templates for you to use.
Our intuitive form builder is so easy to use anyone in your team can easily produce exactly what you need no matter what industry you operate in. Within minutes you can create a new form, layout the field as you want them and share this with your team.
Some Field Service Software providers charge their customers to build forms for them. We much prefer offering a system that's easy to use and we'll show you how you can build exactly what you need yourself.
This is what we call Field Service Simplified.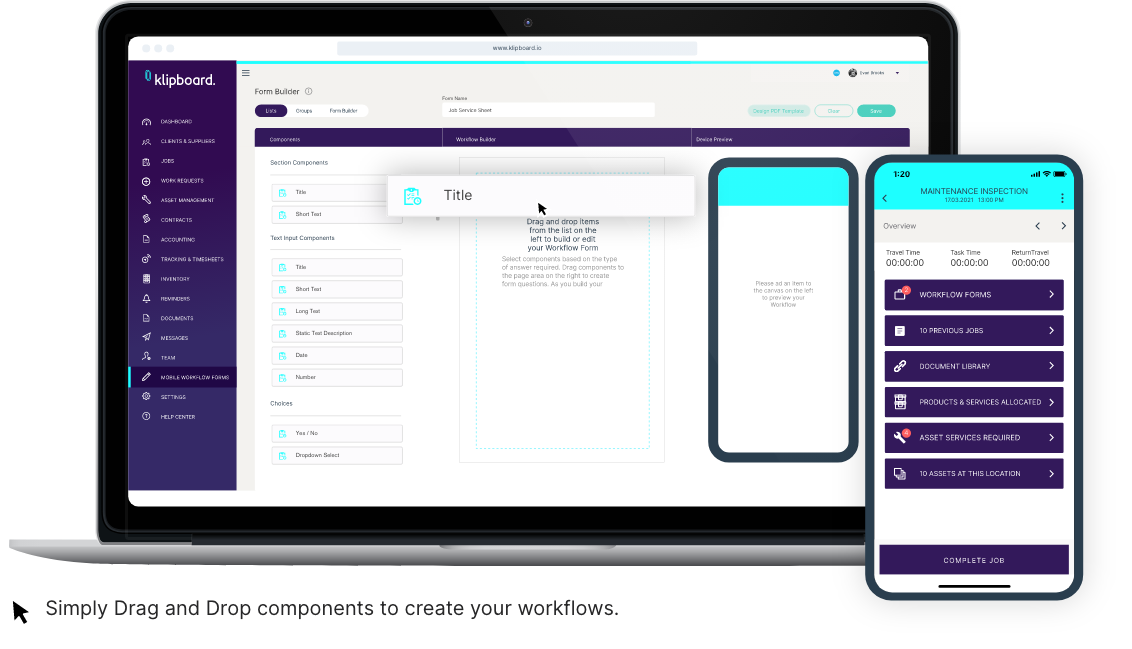 Signature sign off on the Field Service Engineer App when the job is done
Embedded at the end of every job is the signature panel. This allows for instant sign off from either your Field Service Engineer or the customer. 
They can simply sign off on the app. No pen. No paperwork. No mistakes.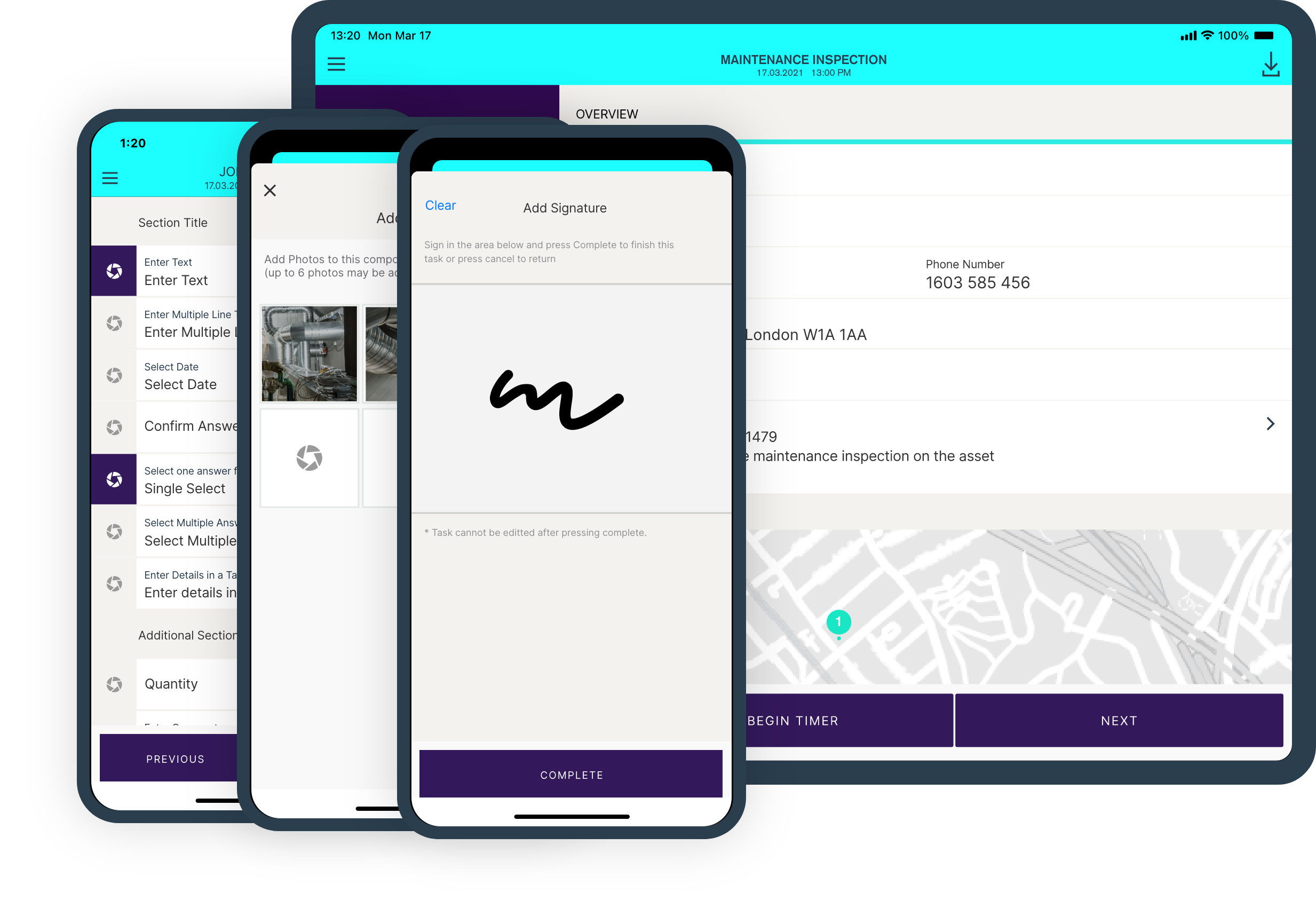 Automated Service Reminders on the Field Service Engineer App means you'll never miss a service
You can send automated service reminders to your clients to remind them about an upcoming or due service on their assets. 
Once the job is scheduled this can also be sent over to your team through their Field Service Engineer App. This means both your client and your team are fully aware of the jobs they have lined up and who will be attending them.
A missed service is risky and puts your client at risk of asset failure, downtime or not meeting compliance regulations. 
Klipboard has you covered with our fantastic Automated Service Reminder and Asset Management features.
Instantly see all the assets you're responsible for at a glance, their last service date, service history and when the next job needs to be scheduled. Our automated communication system will send messages to your client which you can even personalise for that extra attention to detail.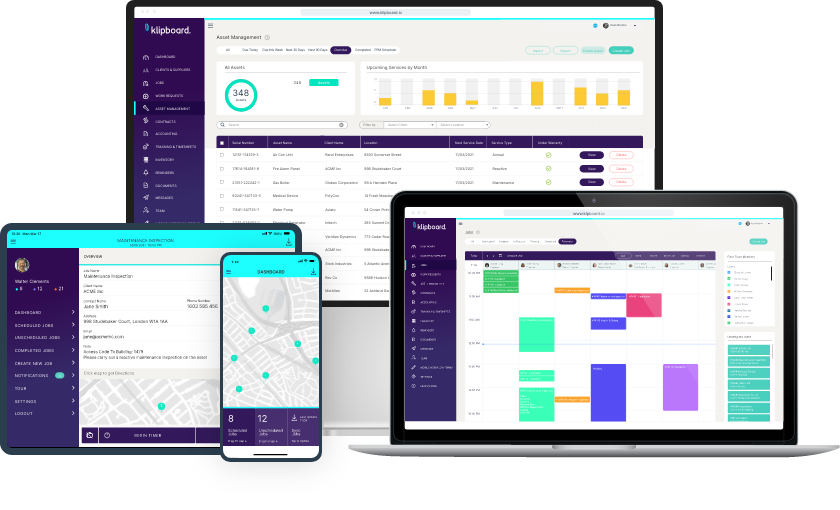 Klipboard's Field Service Engineer App
For more on the features mentioned in this article and how we help Field Service businesses like yours complete more jobs, reduce admin and grow their business, check out this page. Learn more.
Latest Insights
Trade Talk