Personalised & Automated Communication.
Communication with your customers is key to ensure a professional service is delivered. Klipboard has built in email functionality allowing you to share documentation with your clients seamlessly and quickly. Setup emails with automated content but with personalisation for sharing client completed task forms or reports, quotes or invoices. Send clients automated follow up emails, with the optional addition of feedback survey forms, as well as have the option to send automated client calendar reminders for scheduled tasks.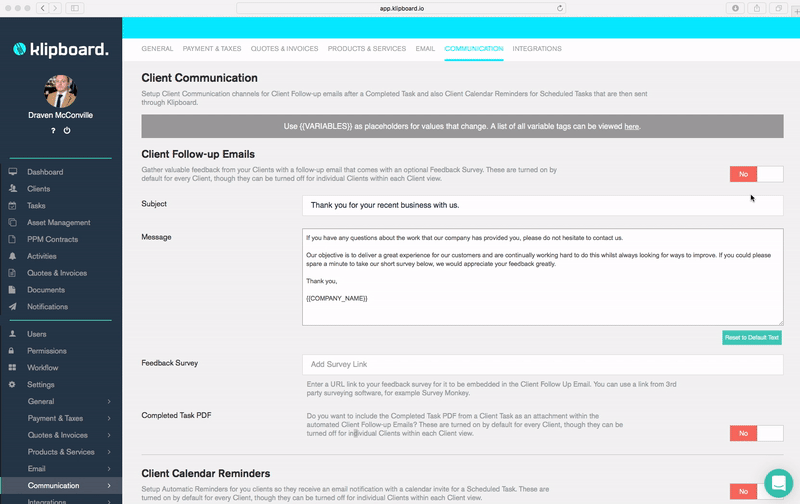 Comprehensive Search & Document Management.
For any client queries, quickly access information related to the specific client through a range of search features which increases the speed at which you can respond to their query. Quickly view client history, find associated information such as documents, completed task forms or reports, quotes, invoices and billing history relevant to the specific client, location, number, etc.