Field Service businesses provide a vital and valuable service to their customers. They keep equipment running safely, ensure assets meet compliance standards and enable them to generate revenue or a great experience for their own customers.
Responding quickly when needed and never missing a service are critical for servicing businesses and that's why many are turning to Field Service Management software to streamline their processes and complete every job.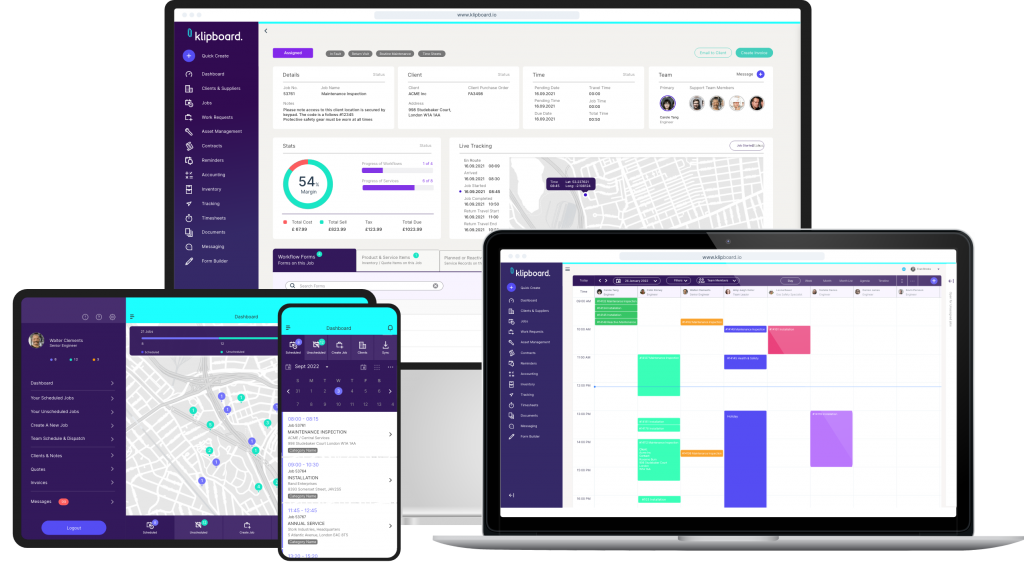 What is Field Service Management Software
Field Service Management Software helps service, maintenance, repairs and engineering businesses to streamline many of the tasks they carry out every day.
It simplifies how they create and dispatch jobs to their mobile workforce, it creates a single source of information for all teams regardless of whether they operate in the field or the office and by connecting all of this data, enables improved cash flow and business efficiencies.
There are a number of different features included in Field Service Management Software. These change depending on the software provider but some of the more commonly found features include:
Why Servicing Businesses use Field Service Management Software
There are plenty of benefits of switching from outdated methods of job booking and data collection. Replacing paper forms and endless calls or emails with digital equivalents is saving Field Service businesses hours every week.
The time saved by streamlining the day to day activities is being used to spend more time with customers on jobs or helping business owners and their support teams to secure new customers.
Challenges faced by Field Service businesses
Energy prices and rising fuel costs are putting tremendous pressure on the profitability of service businesses. Far too much time is spent on activities that don't add revenue or value to a business. Duplicating paperwork, correcting mistakes and reconciling details collected on the job for invoicing is holding back Field Service businesses from generating more revenue.
The average Field Service professional spends over 6 hours a week on admin. That's a significant amount of time and with the introduction of cloud based Field Service Management Software it's now totally avoidable.
Even without the admin hours holding service businesses back it's a highly competitive market. Jobs are won and lost on the value you can to the customer. Competitors are introducing new services such as self-service portals and automated communication. If you're unable to match these services from your competitors you will fall behind.
Poor Cash flow stalls a field service business
Cash flow is the life blood of a service business. It allows you to buy new tools, fill up vans with fuel and pay your team members. If your processes delay the speed in which you can complete a job, build a report, raise an invoice and get paid for your work it will stall your growth.
Field Service Management Software helps improve cash flow by encouraging the swift flow of job details from initially raising the job to using the details collected onsite by the field engineer to raise an invoice.
Field Service Management Software helps improve cash flow by encouraging the smooth flow of job details from the office, to the engineer and then back to your finance team. When your Field Engineer completes their job forms and collects the client's signature, they can sync this back with the office in an instant, allowing them to quickly raise the invoice.
Improved visibility of the outstanding invoices help you expedite payment. Automated communications and Self-service Client Portals further improve the likelihood of getting paid for your completed jobs.
Supply Chain issues and Job Profitability
It's getting more challenging to secure the parts you need for your jobs. Those parts are getting more expensive because of their scarcity and it's doubly important to have visibility of the costs of your inventory to ensure job profitability.
Visibility of your stock levels and purchase prices help you ensure every job is profitable and when the volume of parts you have in stock for frequently used items gets low, you can spot this early and get your order in.
Anytime you run out of a part required for an installation or repair it affects your First Time Fix Rate and that will have an impact on your customer. Similarly, if you're able to be reliable and onto your inventory your client will experience reduced downtime and a positive experience.
Your Customers' expectations have changed
The modern customer expects to receive an 'Uber-like' experience. On-demand services and information have become the standard in 2022. Regardless of the industry you operate in, your customer is living in a world where they can order a pizza, a taxi, book a gym class and see their credit rating on an app, instantly.
Field Service Management Software is providing an answer to how you're going to meet these expectations by easily adding Automated SMS and Email communications to your operation.
These help to reduce the time you spend on the phone or answering emails by keeping your customer in the loop on when their job is booked, who is attending and when they will arrive?
Client Portals act as self-service portals providing all the details they need, the dates of their equipment's next service and any quotes that need approval or invoices awaiting payment.
Meet the changing expectations of your customer by allowing them to request a work order through their Client Portal.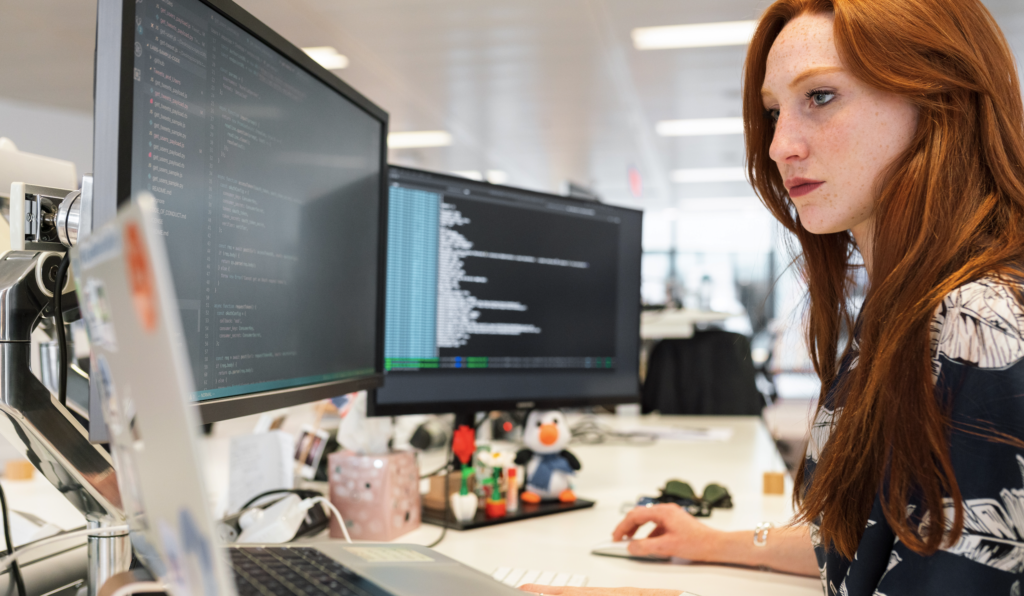 How difficult is it to add Field Service Management software?
Field Service Management Software will change the way you work.
It will replace some behaviours and activities that have probably been present in your business for a long time. Some people will welcome the change and others may protest. There's no getting around that, it's just human nature.
However, much like anything worth doing it takes a little effort. At Klipboard we put a lot of focus on the implantation and onboarding of our software. Our onboarding team takes great care to ensure everyone who is involved is completely comfortable and receives the training they need.
Setting up your FSM software isn't complicated. You'll most likely need to add your current client lists into the system and maybe you'll need to set up some dates for recurring jobs, but with Klipboard you can be ready to go in very little time.
In fact, you can start a trial of our software right now if you want and you can see for yourself how easy it is to create a new job, client or register an asset in minutes.
Frequently Asked Questions about Field Service Management Software
Is it expensive?
FSM software is a very cost effective way of managing your team. Pricing varies depending on provider and not all providers display the cost of their platform on their website. At Klipboard we believe in being totally transparent that's why we show you up front the cost – click here to view our pricing.
One thing worth noting is the costs some providers charge for training and setup, neither of these are chargeable through Klipboard.
How long does it take to implement?
We try and get you up and running straight away. But full implementation with your data, team training and support from our customer experience team will take between 5-8 weeks depending on the size of your business.
Do you need to use specific equipment?
The beauty of modern Field Service Management Software is that it works on most smartphones and tablets. That means your team in the field won't need new hardware or new phones – that's another cost you don't need to worry about.
When you choose a FSM software provider ensure their software works on both Apple iOS and Android phones as unlike Klipboard that works on both, some providers may only support one of these.
Can you try before you buy?
We encourage you to trail our software before committing. We offer a FREE 14 Day trial for new users and if you're quite sure it's right for your business you can skip straight ahead to a Demo and one of our lovely team will show you around the platform and answer your questions.
Latest Insights
Trade Talk