What a year! Now is a great time to take a step back and look at your achievements during what's been a challenging year. In this article let's look back at the features we've released during 2021 – A year that feels 700 days long.
We've asked some of the team members at Klipboard to pick their top, game changing features and why they are particularly proud of them. The team works tirelessly to create the best performing Job Management Software for the Field Service industry, so we can help set you up for success and grow your business.
Sit back, grab a hot beverage and let's go through some of the features that have made a big difference to Field Service businesses in 2021 and perhaps highlight a few you could benefit from in 2022.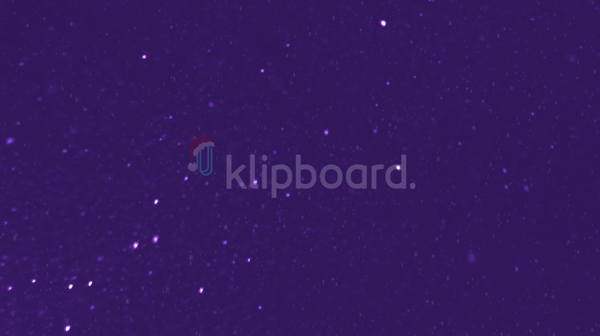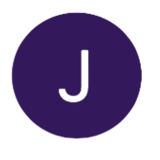 Jeff Wilson, Head of UX – "Giving Klipboard a bold new experience"
We started the year with a rebrand and a complete look at the product user experience!
Now that's starting the year strong. We didn't just design a logo either, the bold changes were reflected throughout our communications and the user interface on the web dashboard and mobile app.
We've made some big changes to our brand – it has a confident, straight-talking approach. The days of people having to use dull, drab, unintuitive business software should be consigned to the history books. Our mission is to bring smart, intuitive, user-friendly and easily accessible job management software to the many field service businesses across the world – we believe our new brand reflects this.
The user experience on the Klipboard web dashboard and mobile app was redesigned from the ground up ensuring you can get to what you need with less clicks and allowing you to focus on what you do best. An example would be the  'Quick Create' menu, were you can do more of the things you do every day such as creating jobs, quotes, invoices or purchase orders in an instant.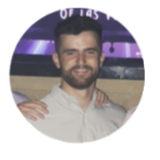 Andrew Collins, Senior Software Engineer – "Seamlessly integrating with Quickbooks
Klipboard already had a seamless link with Xero Accounting and this year we added Quickbooks to the mix. That meant if you use either of those services you could effortlessly sync your clients, purchase orders and invoices with a single click of a button!
One of the big advantages of partnering with Quickbooks is that it significantly reduces the amount of time spent on admin. Our customers can now sync their clients, purchase orders and invoices without the need to duplicate the data entry at the end of a job.
The future of field service is being able to seamlessly integrate your job management with your finances so you can complete more jobs every day and get paid faster. Gaining insight on your field service business performance is key and managing cash flow is the life blood, this integration simplifies this in an instant.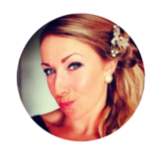 Kelly Pollabauer, Sales Manager – "Get an Uber like customer experience with our Client Portal"
The Client Portal has allowed Field Service businesses to share a secure link with their clients so they can have complete clarity of their job progress. There's so many great benefits of using the Klipboard Client Portal here's a few favourites:
Online Quote Acceptance
A ready made Self-service Experience
Reduce admin
Faster Invoice Payments
Endless phone calls and emails get in the way of getting the job done, that's why Klipboard created an easy to access self-service Client Portal. The Client Portal is a self-serve, online experience giving your clients the ability to accept quotes, raise work requests and view information on the jobs you have completed — all in one place.
The Client Portal can display our customer's company branding or even an advert about a new product or service enabling a more personlised experience for their clients.
Creating an Uber like experience with personalised SMS text and email communications, online quote acceptance, plus lots more, the client portal without a doubt was one of the big highlights of 2021.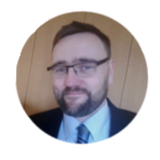 Eddie Loughran, Customer Success – "Getting Started on Klipboard re-imagined"
We've made some big improvements to how you get started on Klipboard.
Onboarding has always been a big focus for us and we would like to believe how we look after you, especially when you join Klipboard sets us apart from the competition.
However, it's not in our nature to sit still, so this year we've created a new Interactive 'Getting Started' programme so customers can have an intuitive tour of the features available to them and guidance on activating the features on their account.
The 'Getting Started Tour' helps you step up your company logo and details, then invite members of your team, import client data and create a job, all in just 4 simple steps! There are a further 5 interactive modules that can be completed, each taking you on a step by step approach on how to successfully use and activate each feature on your Klipboard account.
This can not only be availed off by new customers but also by existing customers, enabling the opportunity for undiscovered features being introduced into our customers job management processes.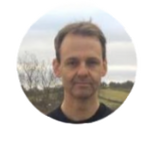 Kevin Lewis, Chief Technology Office – "A Faster Mobile App Sync"
We have upgraded the Klipboard mobile app sync processing capabilities which has enabled us to bring you a 10 x faster app sync!
We also decided to take the opportunity to bring some fun to the sync messaging. During the sync process, we now show you some random trivia – Did you know that all Polar Bears are left handed?
Apart from the fun facts there's a serious side to this update. We know that you value every hour, time is a precious resource for Field Service businesses. By speeding up our sync process we can make sure your field team can access what they need even faster.
2022
Your feedback, support and friendly messages continue to motivate us and we can't wait to see what you're going to achieve in 2022.
Our team's mission is to always ask 'What could we do to make our customers working day a little easier?' We will continue this into 2022 with more energy and optimism than ever.
Speak to us about a demo or start a trial of Klipboard today. Click here for more.