You know it's summer when the emails start flooding in, your schedule is rapidly filling up and your phone hasn't stopped ringing.
Managing your HVAC business can be challenge at two key seasons in the year, winter and summer. In the northern hemisphere things are starting to heat up, so here's our guide to what changes in your business during the busy seasons and what you can do to better manage your schedule.
Team Availability
During the summer months you'll need to make sure you have capacity in your team to meet your demanding schedule. Your team will likely want to take holidays during the same time you're at your busiest.
Having visibility of your job schedule will be crucial when managing your HVAC business through your busy periods. Being able to quickly see at a glance who is available, what jobs are coming up, what's yet to be assigned and who can move at short notice will pay off.
Using a diary management system such as those found in Job Management Systems will help you plan out your week and react faster when your customer requests a call out.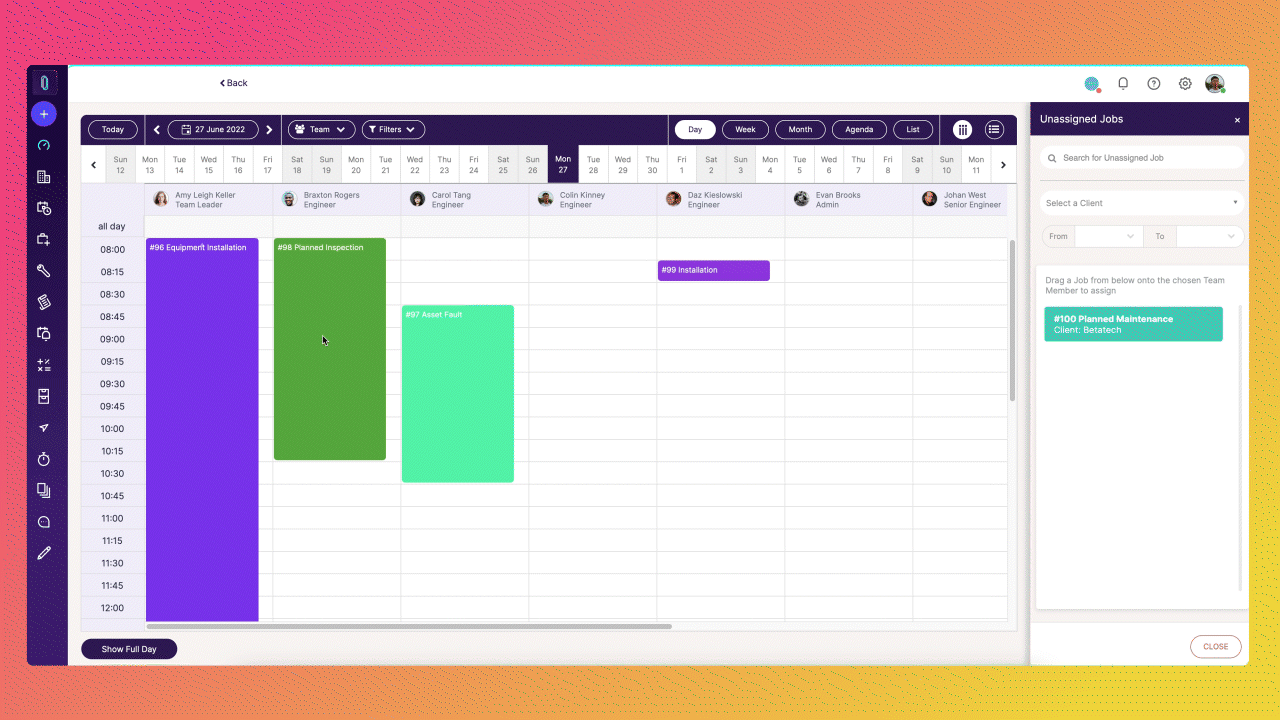 Handling new inbound enquiries
It's not just your field teams that will feel the heat. Your support and back office teams will be busier than ever during the summer months so make sure they have what they need to manage the inbound enquiries.
A lot of these new enquiries will come from people who may not use your services regularly. Perhaps their current servicing provider can't attend the job or they don't have an on-call maintenance provider.
Giving your support team a 'cheat sheet' or FAQ will help them field the questions from new customers. Ask your knowledgeable team members to come up with a few questions they believe will be most commonly asked and share that with the team.
Keeping up with Planned Maintenance Schedules
Planned Preventative Maintenance (PPM) is key to the long life of your customers HVAC equipment. Managing your HVAC business effectively means being able to handle your scheduled PPM jobs, whilst also reacting to call out jobs from your customers. It's a big challenge.
Those that manage to spin both plates successfully, do so by using automated asset service reminders, so both they and the client are fully aware of upcoming dates, which won't sneak up on them and also by having excellent diary visibility.
When you're able to view the whole schedule, planned and reactive, then you can assign the jobs around this and move things around if needed.
Managing the additional admin
HVAC jobs create plenty of admin. There's compliance checks, reports, quotes, purchase orders and invoices to manage.
During peak season this only increases and without a streamlined way of managing the process of taking a job from quote to invoice can be very time intensive.
Simplify your Field Service operation by managing your HVAC business jobs through one platform. Job Management Software will help you build a quote, create a job, assign it, manage the collection of data with mobile forms and send all of this information back to the office to raise an invoice.
This cuts out hours of admin time that would previously be used by duplicating data from the field.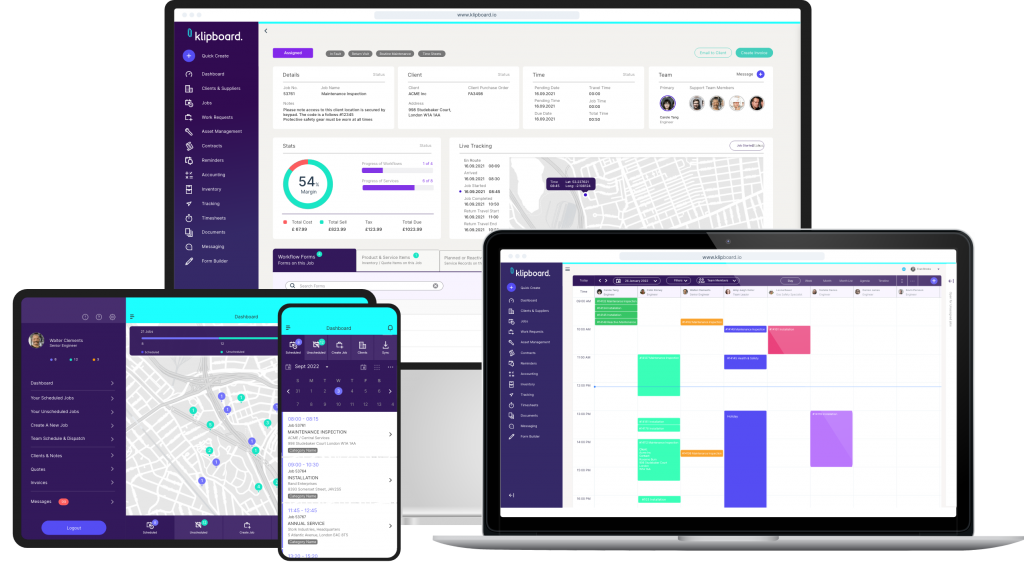 How to get ready now
Efficiently and effectively managing your HVAC business through the peak seasons is achievable with Cloud-based Job Management Software and it's more accessible today than ever.
Klipboard customers benefit from excellent onboarding, training and free set up costs. Within no time you can import your customer lists, create jobs and start to organize your team more efficiently.
Our Mobile App works on IOS and Android Smartphones and Tablets which means you don't have to buy any fancy kit to get started.
Latest Insights
Trade Talk