22 February 2021. Posted by Martin O'Neill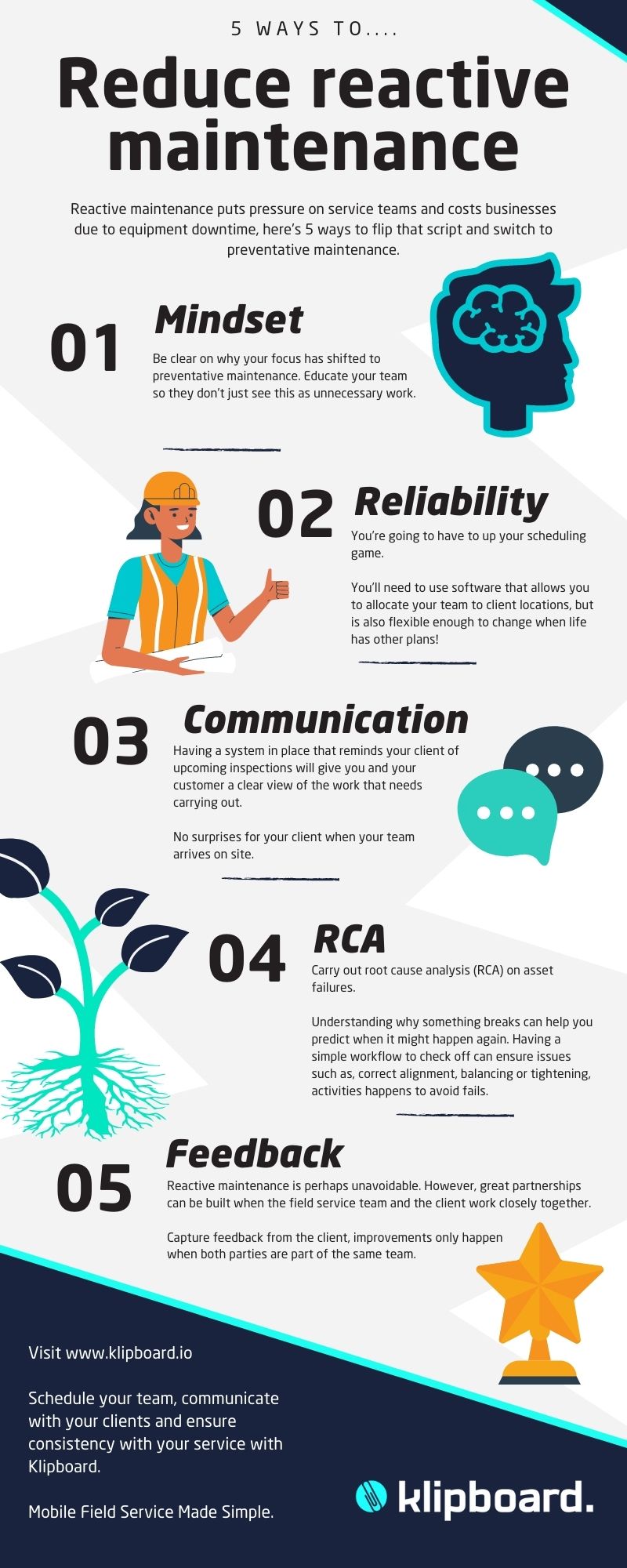 Reactive maintenance puts pressure on service teams and costs businesses due to equipment downtime, here's 5 ways to flip that script and switch to preventative maintenance.
Mindset
Be clear on why your focus has shifted to preventative maintenance. Educate your team so they don't just see this as unnecessary work.
2. Reliability
You're going to have to up your scheduling game.
You'll need to use software that allows you to allocate your team to client locations, but is also flexible enough to change when life has other plans!
3. Communication
Having a system in place that reminds your client of upcoming inspections will give you and your customer a clear view of the work that needs carrying out.
No surprises for your client when your team arrives on site.
4. RCA
Carry out root cause analysis (RCA) on asset failures.
Understanding why something breaks can help you predict when it might happen again. Having a simple workflow to check off can ensure issues such as; correct alignment, balancing or tightening, activities happens to avoid fails.
5. Feedback
Reactive maintenance is perhaps unavoidable. However, great partnerships can be built when the field service team and the client work closely together.
Capture feedback from the client, improvements only happen when both parties are part of the same team.
How Klipboard helps
With Klipboard you can schedule your team, communicate with your clients and ensure consistency in your service.
Mobile Field Service Made Simple.