We're thrilled to announce brand new enhancements to Klipboard that further delivers improved productivity and efficiency for your business.
Next time you log in on the Klipboard iPad app, you'll see a brand new user experience in where we've completely redesigned how your tasks are viewed. The app dashboard now contains a Calendar view of your Scheduled Jobs and an enhanced view of client details, notes and directions. We have also extended the functionality on the Web Dashboard, allowing you to schedule jobs for employees out in the field, send notes, see who is doing what and when, plus more!
"The new scheduling enhancements are a fantastic addition. However our new PDF Designer is a total game-changer for businesses that capture data in the field but need the flexibility for their reports and forms to be outputted in the style they desire ." Draven McConville, CEO of Klipboard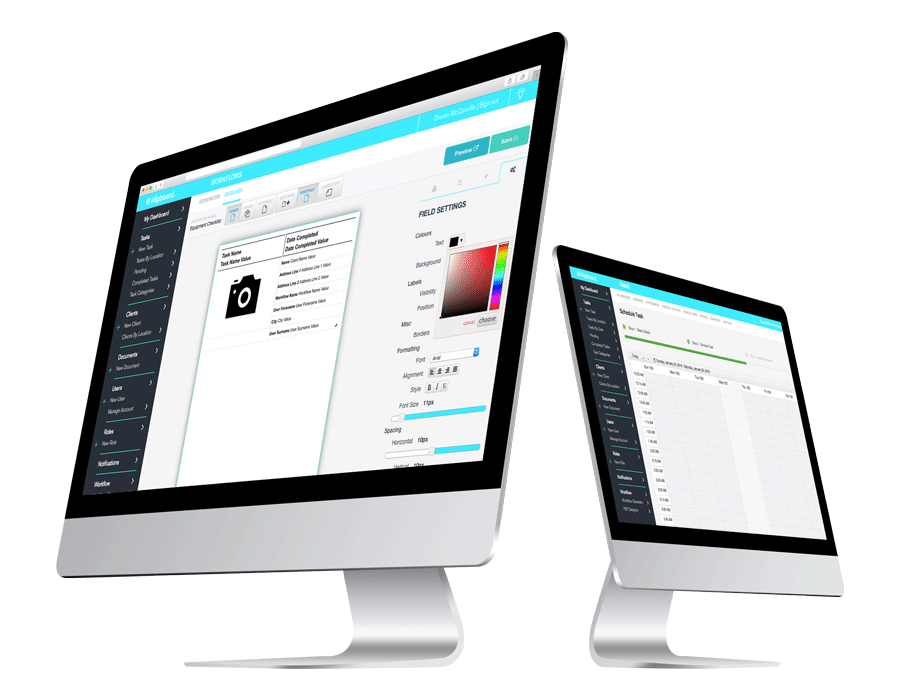 The new PDF Designer is available to all our customers at no extra cost and it answers the requirements for those customers that have told us that they want the PDF output to look like their own form.
The PDF Designer allows you to style the PDF that is generated when a workflow form is completed on the iPad app and synced back to the Web Dashboard for storage. From choosing the layout, fonts, colours, sizes, adding images, cover pages plus many other features, you really can create forms and reports which have your own unique branding. The PDF Designer is a simple drag-and-drop tool that is intuitive to use and requires no programming knowledge.
As always you can still build any type of workflow form you need on our Workflow Generator – workflows such as assessments, maintenance records, inspections, surveys or just about any process you can imagine. Our PDF Designer just ensures any data you capture through your forms can be outputted in a style you want! 
This product release was heavily influenced by customer feedback so we're really excited to get this in the hands of our users and those that are considering adopting the Klipboard platform within their business.
Latest Insights
Trade Talk