Documented Proof.
As proof of work or just general compliance, images can be captured on the mobile or tablet app along with any captions you need to associate with the image. Simply open up the camera or choose an image from your camera roll for attachment within the workflow form or report associated with the task you are completing.
Embedded at the end of every task is a signature panel which allows for instant sign off from either your employee or client the task is being completed for. No need for any special type of pen, just draw the signature with your finger!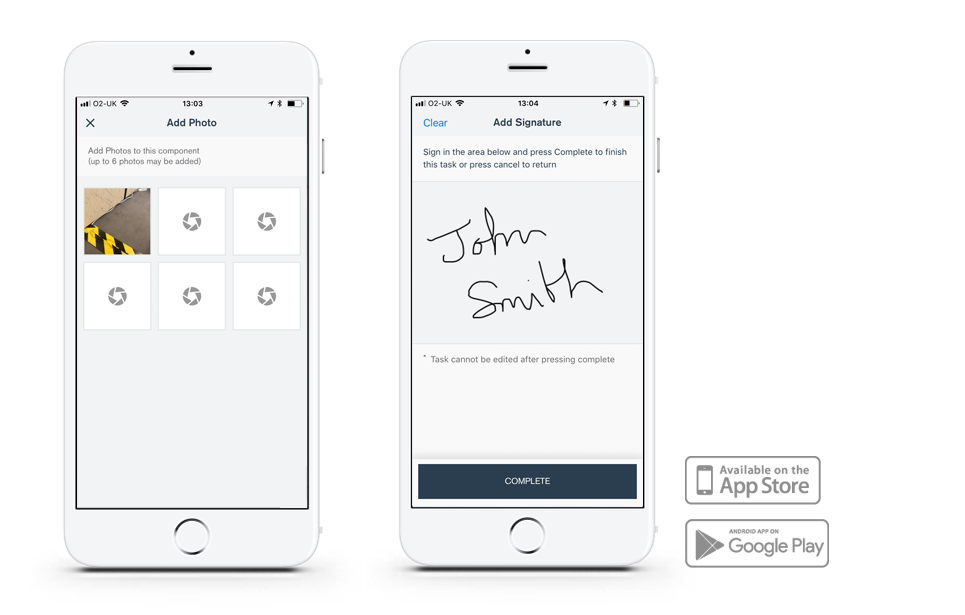 Any captured images or signatures are uploaded to the web dashboard and included in any of the automated templates for the workflow forms or reports you have setup.