No Connectivity, No Problem!
We appreciate that you may not know if the location your field team worker is visiting has a mobile data connection, that is why we offer full offline access on our mobile app. The Klipboard mobile apps are native iOS and Android mobile apps, not web apps made to work for mobile, meaning that you have full access to all features even if you are in a remote location.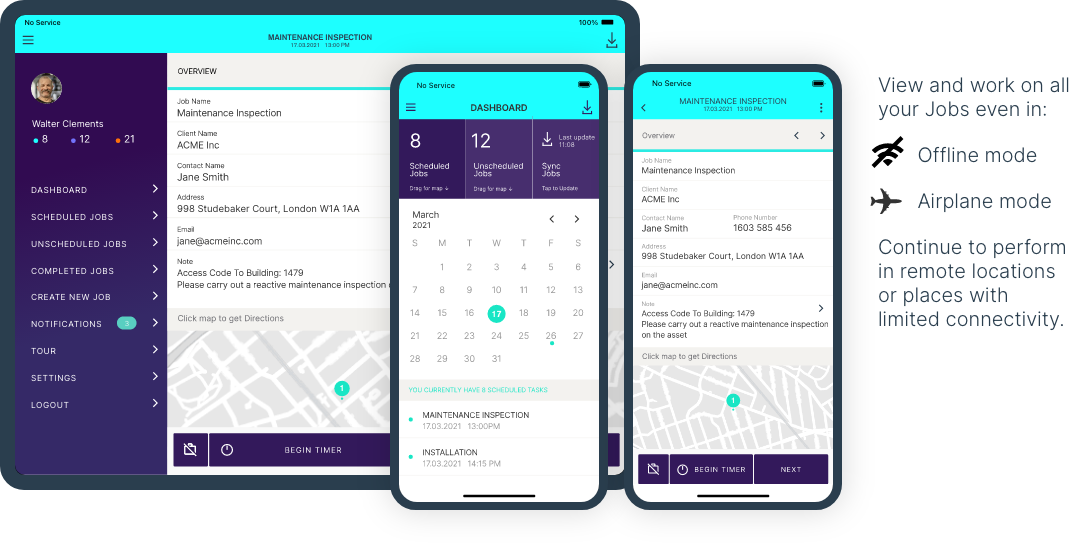 Continue To Do What You Do Best.
Klipboard's offline ability allows your team to access their jobs, documents, customer assets and workflow forms for capture of data, images and signatures in the field. All information is stored on the mobile app, until connection is regained and then can be synced back to the office. This truly unlocks the power of your field team worker and you can count on this to function flawlessly, safe in the knowledge that your data is stored securely, until organised once online.
Try it for Free
14 Day Trial. No Credit Card. No Obligation.
Klipboard is the future of field service and can improve the way you work regardless of the size of your business. If you manage people in the field and you want to offer your clients a great experience, try our 14-day free trial today.
Latest Insights
The Knowledge Hub
Keep In Touch
Receive Our Newsletter
Access regular content from our
Klipboard Knowledge Hub
- inspiration and insight for operating your field service business better.