Got Somewhere To Be?
Empower your field team worker with the location of their next job. No time is wasted entering postcodes or addresses, instead with one simple tap on the visual map your field team worker has immediate access to directions and the most efficient route.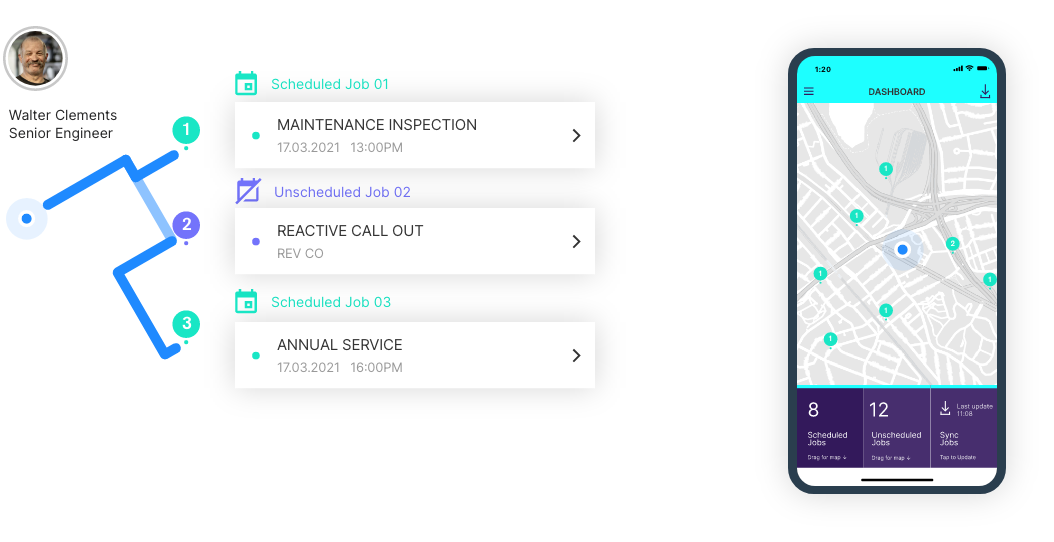 World Renowned Routing Technology.
The Klipboard app utilises and integrates with the leading routing technology for job management. Harnessing the power of Google or Apple map technology, you can be assured your field worker has reliable routing technology at their fingertips. Their route will be calculated based on their current GPS location and the location of the next job. Efficient and simple to use, the journey to the next job at hand will be hassle free.
Try it for Free
14 Day Trial. No Credit Card. No Obligation.
Klipboard is the future of field service and can improve the way you work regardless of the size of your business. If you manage people in the field and you want to offer your clients a great experience, try our 14-day free trial today.
Latest Insights
The Knowledge Hub
Keep In Touch
Receive Our Newsletter
Access regular content from our
Klipboard Knowledge Hub
- inspiration and insight for operating your field service business better.