Give Your Forms The Edge Over The Competition.
Klipboard's intuitive PDF Designer ensures consistency with the output of you forms or reports that are completed by your field team workers through the Klipboard mobile app. Setup templates for individual customers or ones for specific jobs, no matter what, your outgoing reports or customer forms will present the data captured out in the field in a professional way to your customers.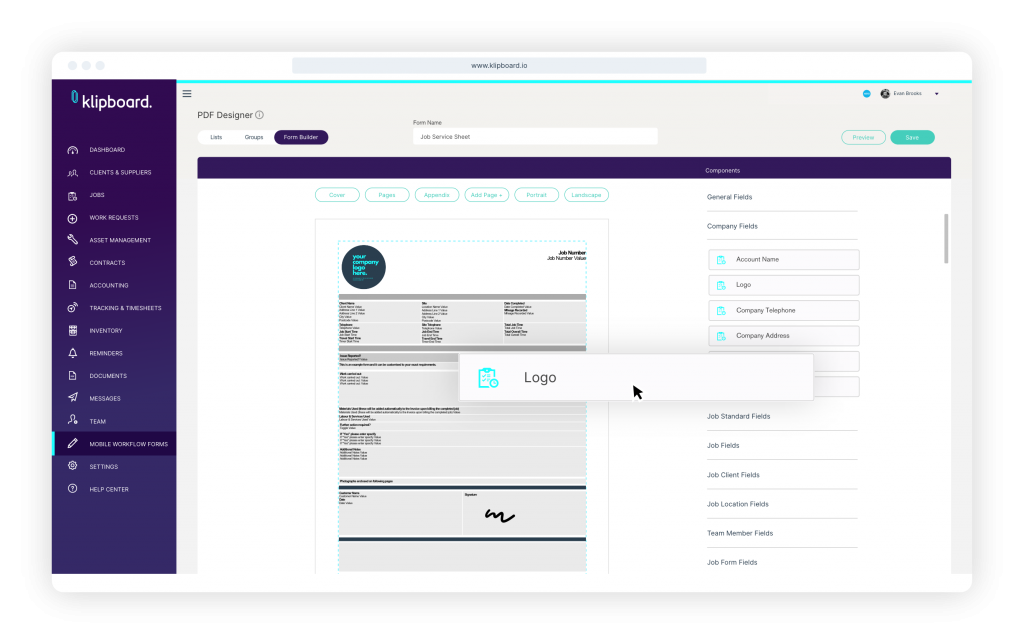 Need them to look like your existing paper based ones?
No problem as our PDF designer is extremely flexible and can accommodate many styles. Your digital customer forms or reports for assessments, audits, maintenance records, inspections, surveys or just about any process you decide to use Klipboard for, will always impress your clients when shared with them.
Try it for Free
14 Day Trial. No Credit Card. No Obligation.
Klipboard is the future of field service and can improve the way you work regardless of the size of your business. If you manage people in the field and you want to offer your clients a great experience, try our 14-day free trial today.
Latest Insights
The Knowledge Hub
Keep In Touch
Receive Our Newsletter
Access regular content from our
Klipboard Knowledge Hub
- inspiration and insight for operating your field service business better.