Professional Quote Templates.
Our quoting system allows you to design and create quotes exactly as you want in order to send out to a customer. Set up all your product and service descriptions, unit costs and line item details, eliminating double entry and speeding up the process of creating quotes. They can be branded with your company logo, as well as required deposits, messages or any other information you may need to include.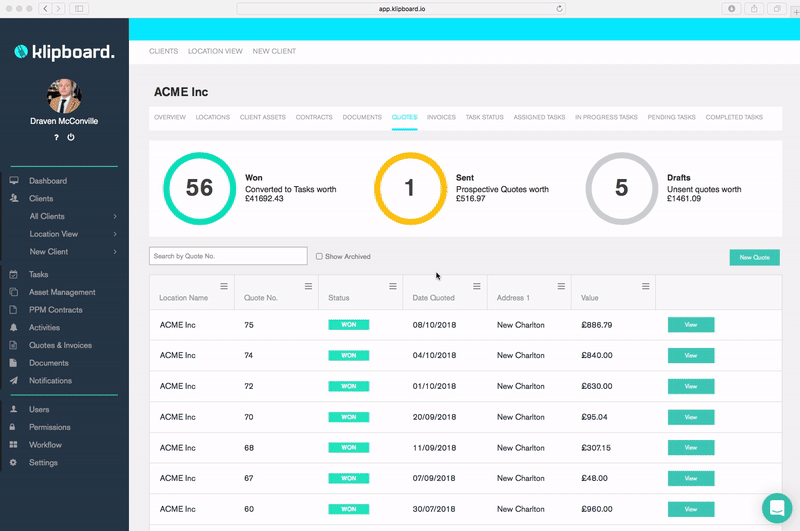 Dashboard Insights & History.
Keeping track of the leads you get and ensuring you convert these quotes to new business wins is made easier with our quote dashboard. With a quick glance at high level stats you can see how your business is performing, identify follow up opportunities and track wins. A comprehensive search and filter functionality ensures you can access the history of client quotes quickly.