Track winning quotes that are easy for customers to approve.
Keeping track of the leads you get and ensuring you convert your quotes to new business wins is made easier with our quote dashboard. With a quick glance at high level stats you can see how your business is performing, identify follow up opportunities and track wins. A comprehensive search and filter functionality ensures you can access the history of client quotes quickly.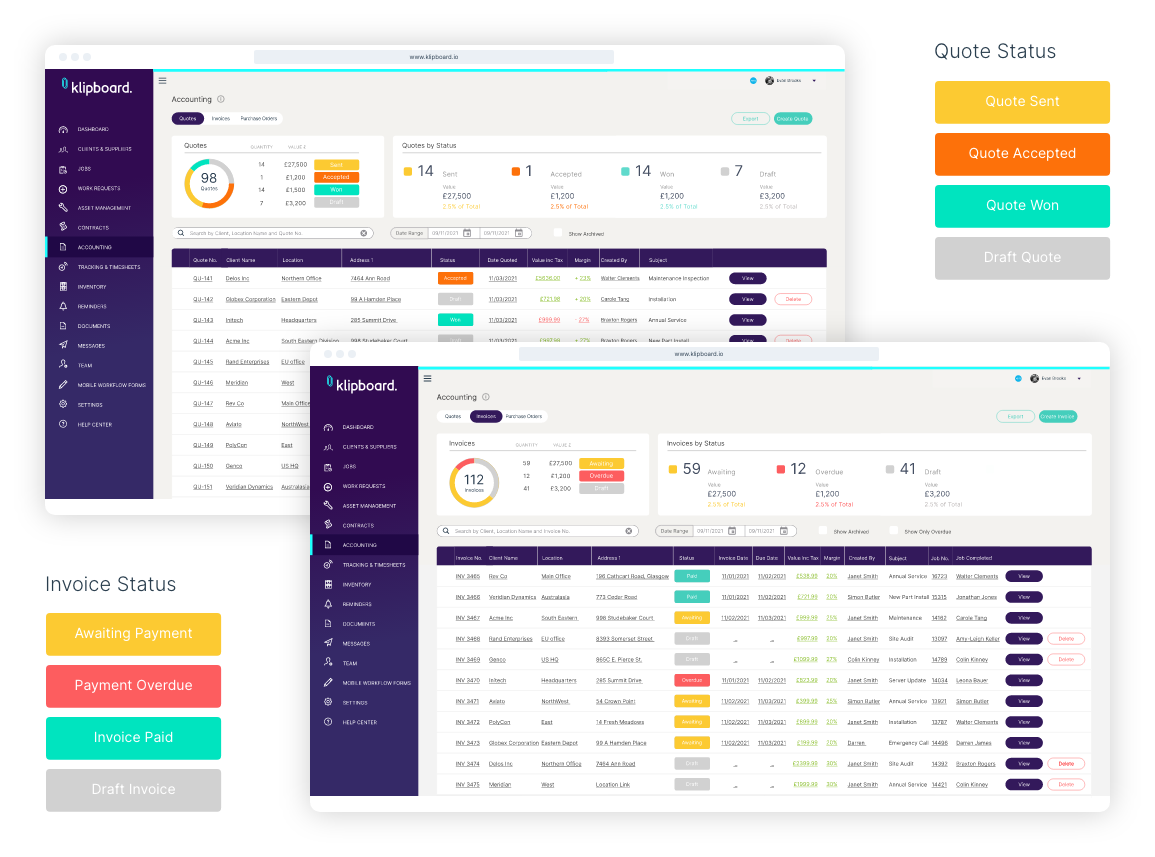 Automatically Convert Quotes Into Jobs.
Klipboard allows you to instantly convert Quotes into a new job with all details stored with that job until it is ready to Invoice. Once ready the details from the Quote copy over to the invoice eliminating any double entry.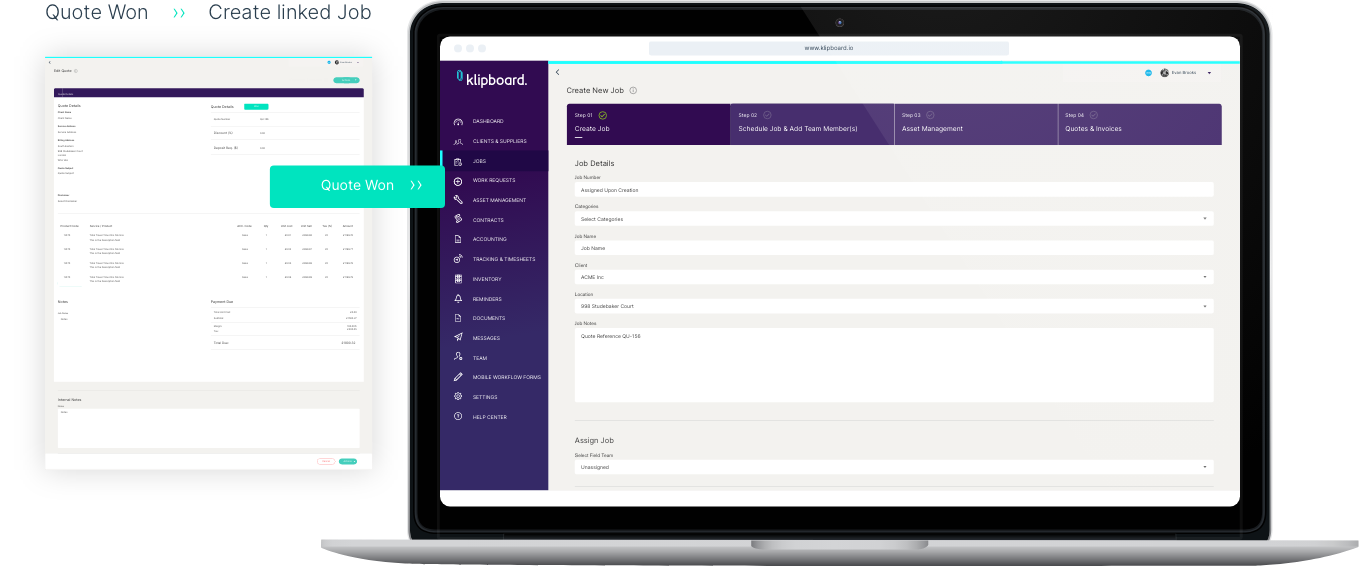 Professional Quote & Invoice Templates.
Set up all your templates for product and service descriptions, unit costs and line item details, eliminating double entry and speed up the process of creating quotes or invoices. You have complete control of what is on the quote or invoice including design, your company branding and messaging. Include all relevant fields such as deposits, line items, costs, total, taxes, due date and payment options, as well as including your company's logo and contact details.
Try it for Free
14 Day Trial. No Credit Card. No Obligation.
Klipboard is the future of field service and can improve the way you work regardless of the size of your business. If you manage people in the field and you want to offer your clients a great experience, try our 14-day free trial today.
Latest Insights
The Knowledge Hub
Keep In Touch
Receive Our Newsletter
Access regular content from our
Klipboard Knowledge Hub
- inspiration and insight for operating your field service business better.