A key concern for most field service businesses is how to retain more customers. Offering fantastic customer service isn't enough, you need to consider the challenges your customers is facing day to day and how you can help them be successful.
To retain more customers you need to address three key areas of your business:
Your response times
How much your admin is holding you back from completing jobs
Your First Time Fix Rate.
Winning a new customer is competitive and very challenging. Losing a customer is simple – just fail to live up to their expectations.
Improving response times and customers communication
Pressures on logistics and the shortened supply of parts and products is putting a strain on your customers. The world is changing around them and they will be looking to their service partners to bring stability, consistency and delivering an Uber-like experience when they need you.
The challenge: Your clients are looking to you to bring consistency, reassurance and stability to their business.
How to meet it: Use Automated Client Communications and a Client Portal to keep your customers informed with planned service schedules and the day to day reactive maintenance of their assets.
Klipboard empowers you to quickly create bespoke communications for your customers. These are automatically sent through SMS or email to your client and are triggered when a job is booked or when you have an engineer on route to a call out. These notifications can be set up in minutes, leaving you to get the job done while Klipboard takes care of the rest. How you communicate with your customer is just as important as how quickly you can respond to a request.
Giving your client access to their own Client Portal will mean they can have total visibility of their planned preventative maintenance schedules. You'll retain more customers and become the business partner they can rely on. When you give your customer more visibility of what's happening with their assets it strengthens your relationship.
Further reading: Here's a little extra on how we simplify Planned Preventative Maintenance (PPM) schedules for businesses likes yours. Learn more.
Complete more jobs by doing less admin
Scheduling and having the capacity in your team to reach every job is a key issue for a lot of field service businesses at the moment. Getting the most out of each working hour will make a huge difference to field service businesses in 2021 and beyond.
The challenge: Too much time is being spent on admin and not enough on getting to more jobs.
How to meet it: There's simply not enough hours in a day. You can win back more time by stopping the duplication of data entry, re-entering quotes and invoices into your finance system or taking data from your client site and manually creating reports.
Job Dispatch and Scheduling has been simplified by Klipboard. You're now able to just drag and drop in your weekly schedules and should you get an emergency call out, you'll know who the best person is to assign to the job. However, managing the endless admin is a big issue for many field service businesses who want to complete jobs and retain more customers.
If your team is still typing out notes from information collected at your customers' sites and putting them into reports, then you're wasting hours and hours every month. That is time better spent focusing on what's important such as servicing your client's assets. With less time spent on admin and more time on the job, you'll retain more customers and grow your business.
If you're duplicating admin or manually doing your field service finances we can guarantee one of two things…
You're wasting hours every month that could be better spent completing more jobs
Your team is taking their work home with them
If your team is doing a lot of admin at home, that's a real concern and should be high on your list of things to stop. Any successful manager knows this might fix a few short term issues but in the long term, burnout will set in and you'll have bigger problems to fix.
Klipboard Job Management Software helps you take the information you collect on location and through our App, that information is then made available to everyone – from report writing to field service finances.
"Without Klipboard we would need to double our admin"
Pat Ryan, Fire Compliance Service
Don't make the mistake of believing your team is handling the admin ok, even if they are on top of it, it's still taking them away from the things that will grow your business or more importantly giving them a better work/life balance.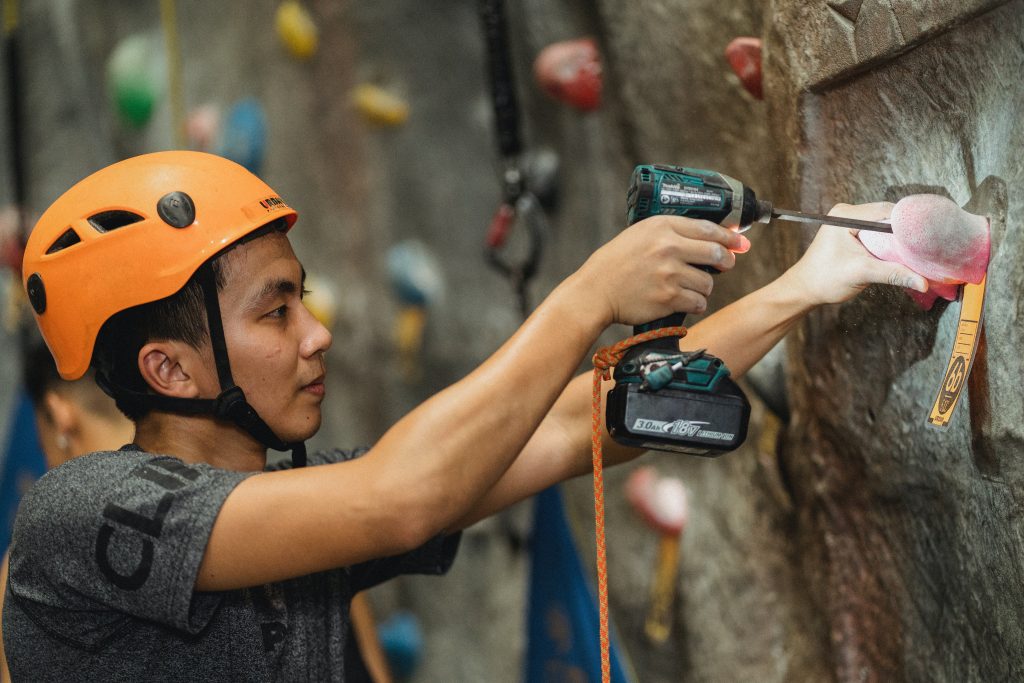 Improve your First Time Fix Rate with Inventory Management
Retaining customers is easier when you understand what their greatest concerns are and how you can take that pressure off them.
If you work in Field Service managing your client's assets, there's a high possibility one of the biggest concerns your customer has is keeping the downtime of their assets to an absolute minimum. This is especially true if those assets are directly linked to their revenue and a good First Time Fix Rate is key to ensuring downtime is kept to a minimum.
The challenge: Parts shortages could cause longer downtimes of assets.
How to meet it: Improve your First Time Fix Rate by having real time visibility of your inventory and having more information about the asset available to your team even when they are on the go.
What is a First Time Fix Rate?
First Time Fix Rate is the number of service requests resolved during an engineers first inspection or client visit. The ideal goal is to fix and achieve as much as possible in the initial visit, doing so has a significantly positive impact on customer satisfaction. In order to achieve a high First Time Fix Rate the engineer or technician must have the right parts and tools available, that's where a good Inventory Management system is important.
The top 20% of fastest growing and most successful Field Service businesses have a First Time Fix Rate of around 80%. There is a direct link to the success of a Field Service business and their engineer's ability to identify and solve an issue during their first visit.
How Klipboard improves your First Time Fix Rate
The immediate benefit of using Klipboard is that you have complete visibility of the parts and products you have available. Your team will have access to everything they need to carry out the vital repairs at the First Time of asking, you'll retain more customers and grow your business.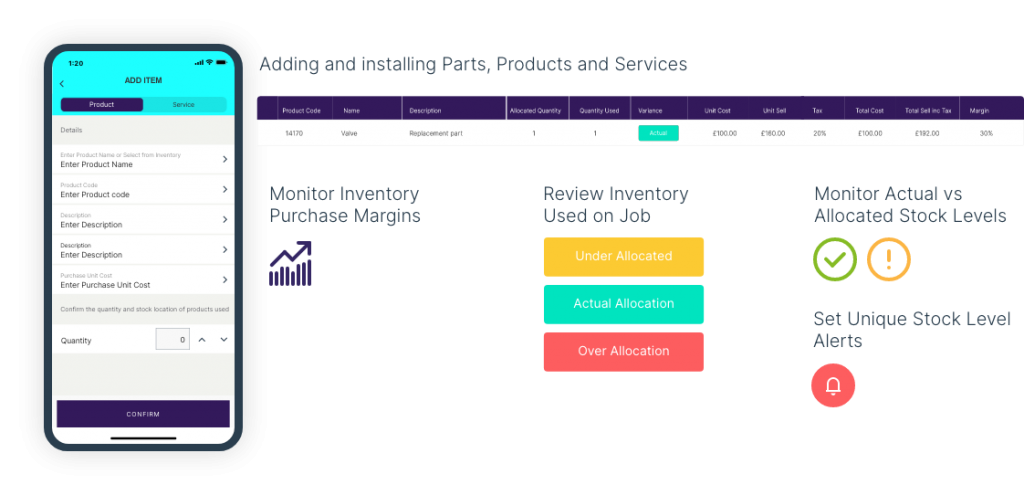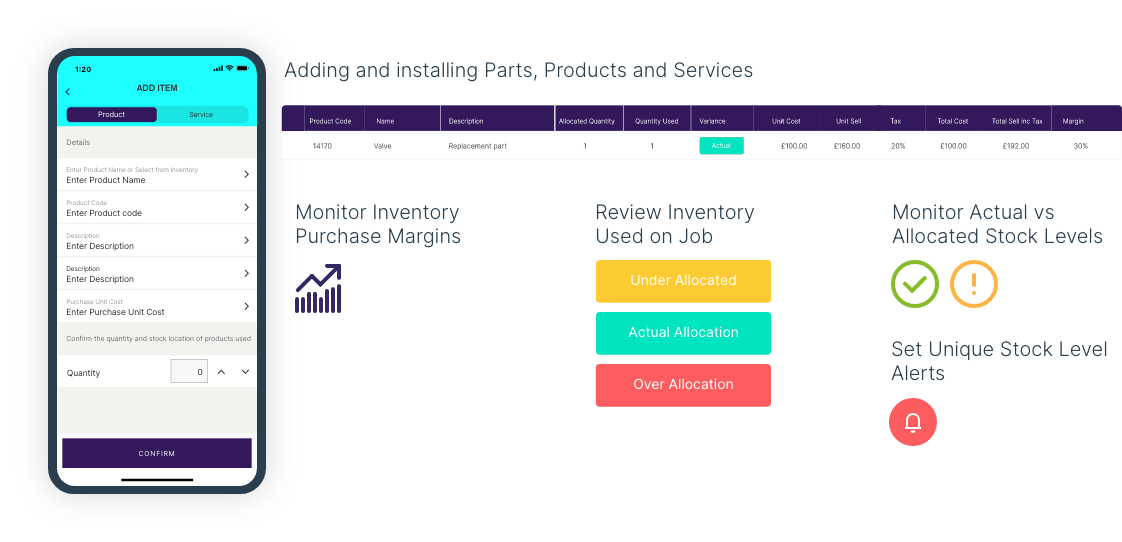 Do you have multiple inventory stock locations? That's not a problem with our comprehensive Inventory Management feature. You can create locations such as warehouses, vans and regional depots. 
Each location displays stock in real time with the ability to set minimum hold quantities. With Klipboard, you'll be alerted of low stock so you can re-order before you run out!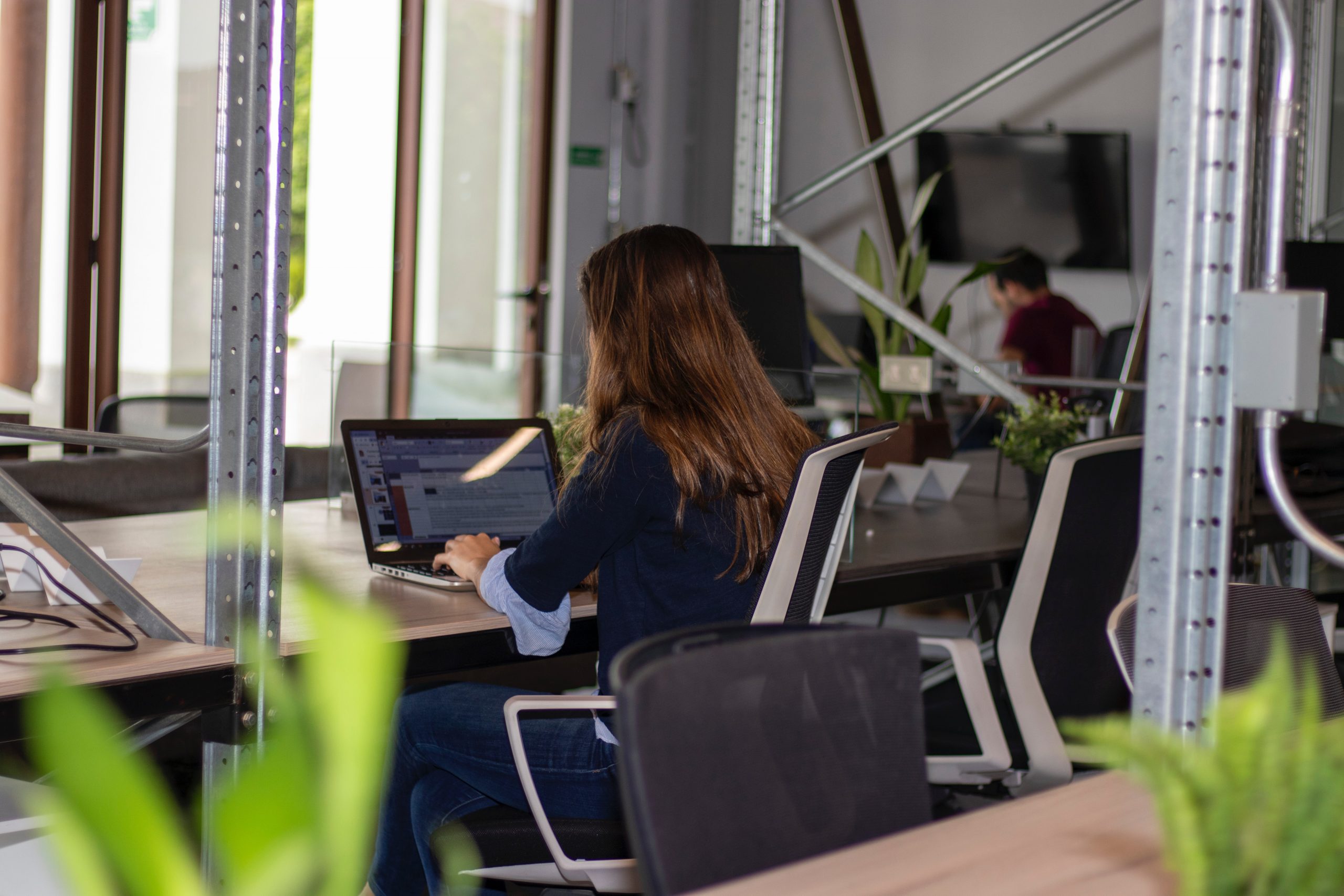 Summary: How to retain more customers for your field service business
With all the challenges your customer is facing at the moment, looking after their business critical assets is going to really pay off when it comes to retaining them as a customer.
Your customer expects you to think ahead, to know where you're working, who's going to be there and whether they have all the tools for the job. That's quite a challenge without Job Management Software.
Klipboard helps you lift uncertainty with your client through better communication, you'll improve your scheduling and response times, you'll reduce your admin so you can get to more jobs and your team will have everything they need when they get there.
The key to retaining customers is all about adding value.
Try Klipboard for FREE
See for yourself how Klipboard can help you retain more customers and grow your business. Join the future of field service, improve response times, complete more jobs by reducing your admin and maintain a high First Time Fix Rate.
No Set-up fees. No Long term contracts. No hassle to get started. Start a FREE Trial.
Latest Insights
Trade Talk