Even if you have established brands in your market you can still compete. With the right software partner in place, you can win new business and grow your revenue.
Here are 6 ways you can use Klipboard to level the playing field, compete with larger companies and impress your clients.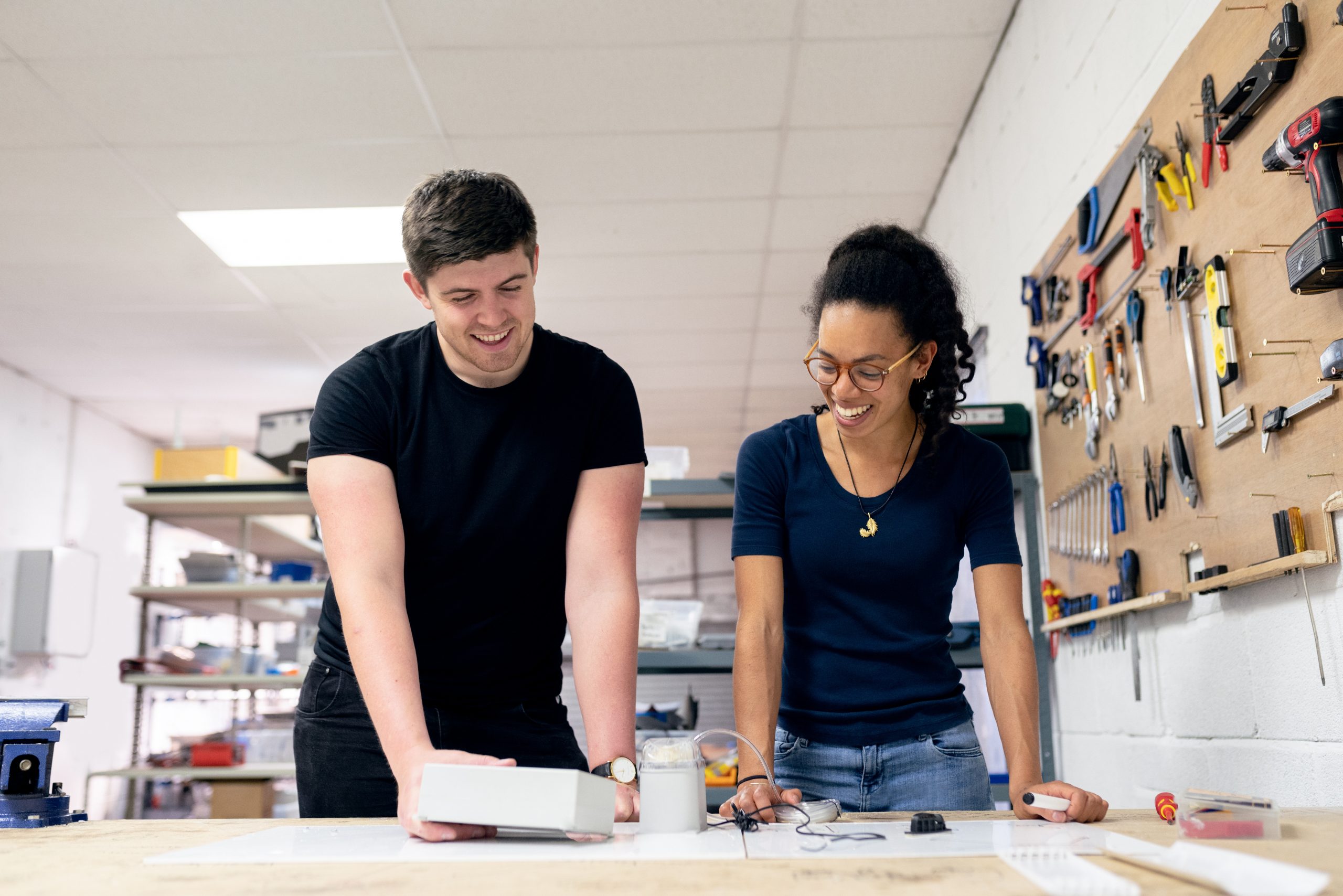 1. Complete more jobs
When your team is spending less time rooting around multiple systems to find the details they need for a client's job, they can get to the next job sooner. 
Improve your job management by having contact names, telephone numbers, job notes and directions just a tap away on the Klipboard app.
Grow your revenue by freeing up your team from time-consuming activities and empower your field service engineers to complete more jobs.
2. Get your team to where they need to be
Easily place your team where they need to be, impress your clients by completing more of their jobs.
Confidently and efficiently plan today, tomorrow, and beyond with Klipboard's intuitive drag and drop scheduler.
Want to know how our scheduler will help you improve your service? Click here.
Streamline your process for dispatching jobs, re-allocate your team with an intelligent system that's easy to use. Your team can more effectively plan out your work schedule, this will help you maximise how well you can allocate your resources.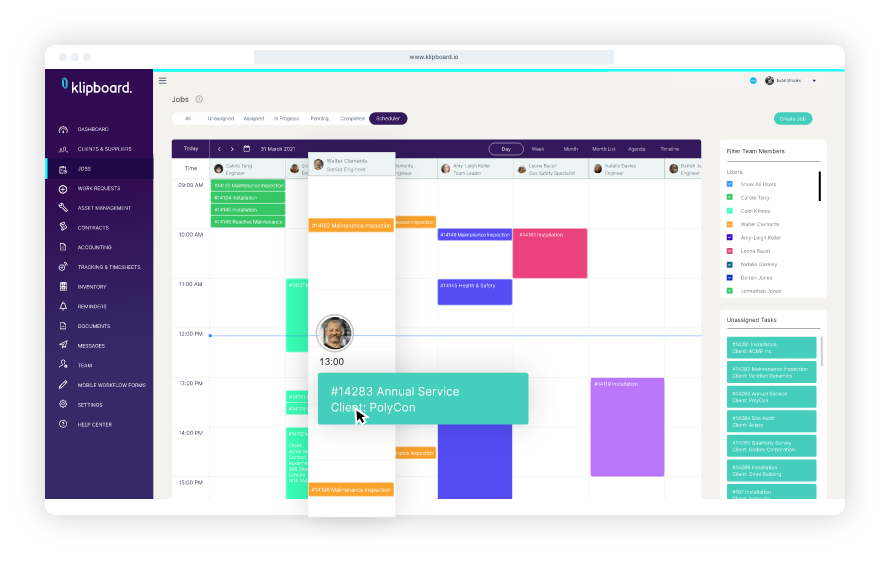 3. Klipboard will take care of your client job communication
Encourage your client to contact you and book their next service with our automated client communications.
Let Klipboard do the heavy lifting for your client communications. All you need to do is choose your personalised message and leave the rest to us, we will let them know if they have an overdue service of an asset or an inspection.
Line up future revenue and complete more jobs with Klipboard's automated client communications.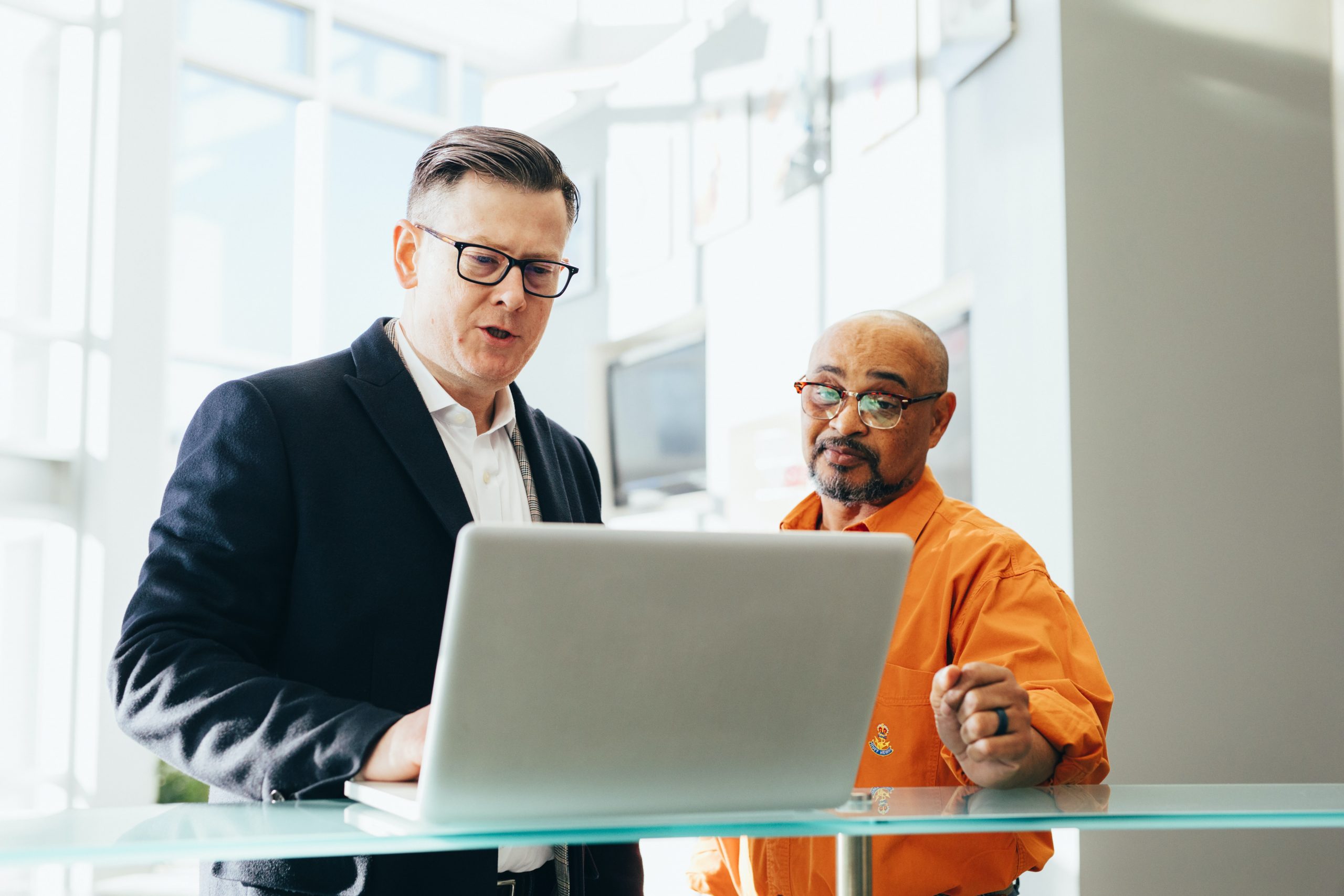 4. Klipboard Inventory Management reduces downtime for your clients' assets
Reduce downtime, streamline parts management and leave your clients impressed by using our inventory management system.
You can easily track what parts you have in stock, the materials and labor used on a job, ensuring your service targets, margins and more are achieved.
Klipboard simplifies inventory management by giving you complete visibility of your stock levels in real-time. Instantly know what actual stock you have and what has been allocated to your clients' jobs. It even allows you to purchase new parts or products through the app in the field, keeping all aspects of the job costs in one place.
Know exactly what you have in stock and never arrive empty-handed again.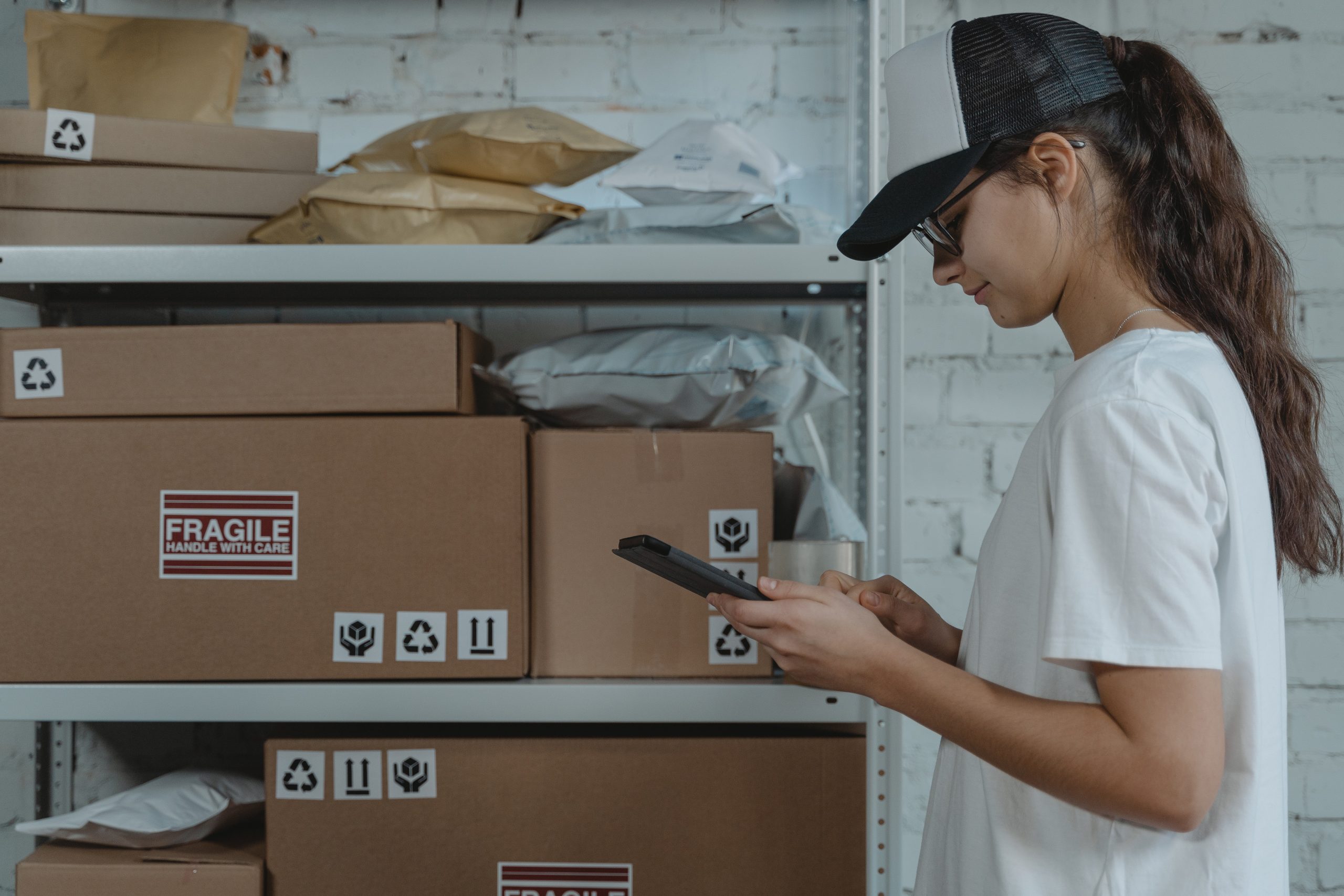 5. Klipboard professional PDF reports help you look the part
Even If you're not the market leader you can still look the part with our intuitive PDF designer. Pull through the details of your job on Klipboard to build fantastic-looking PDF forms, reports and certificates for your client.
Impress your clients and stand out from the competition with great-looking documents. These are ideal for client assessments, maintenance records, inspections, surveys and more.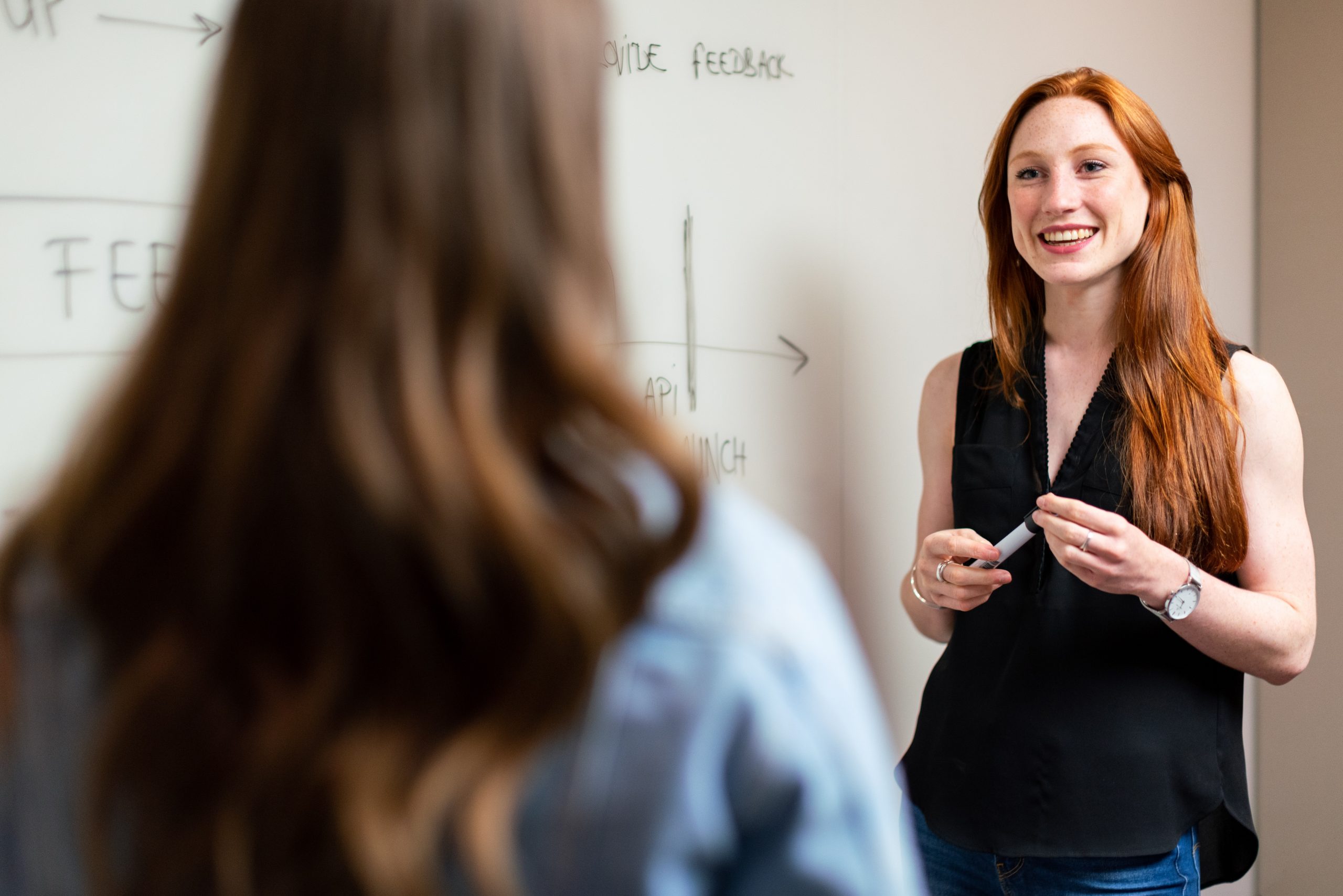 6. Get paid faster and improve your cash flow
Get paid faster when your field service finances are simplified using Klipboard with Xero integration. Stop the double-entry of your invoices and sync Klipboard with your Xero accounting. Reduce around 90% of your administration by seamlessly reconciling your accountancy. 
Click here to read more about Klipboard and Xero integration.
Leave yourself more time to win new clients, complete more jobs and improve your cash flow by getting paid faster.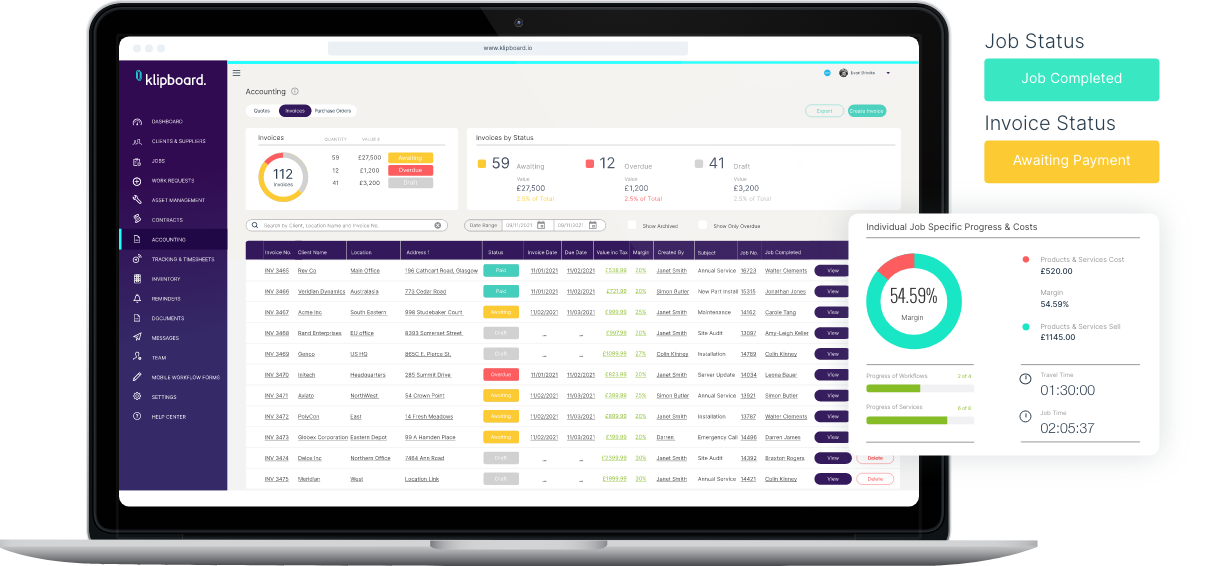 Compete with the bigger brands in your market and stand out with Klipboard
You can challenge larger businesses in your market without the need to reduce your price.
Use Klipboard to even the playing field, complete more jobs, get paid faster and grow your business.