Effective Job Management Software should effortlessly dove tail with your service business. There's plenty of choice out there but not all software is alike. 
If you're using Job Management Software to schedule jobs, create new jobs, update client records and manage the planned maintenance of your client's assets, here's 7 things you're most likely missing out on if you're not using Klipboard.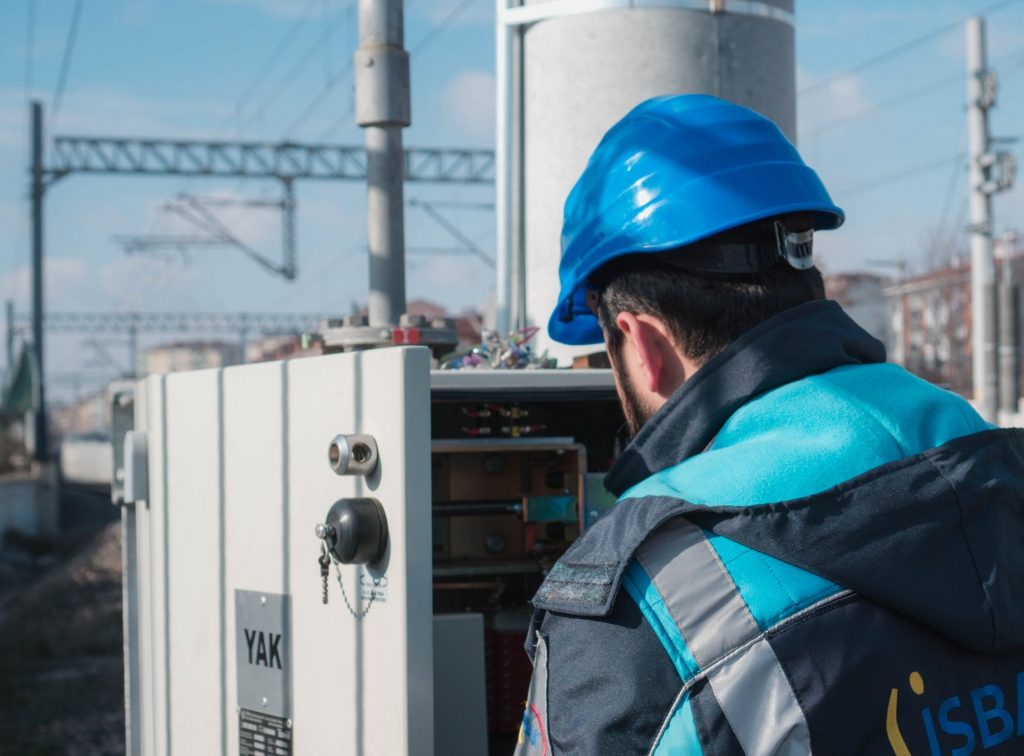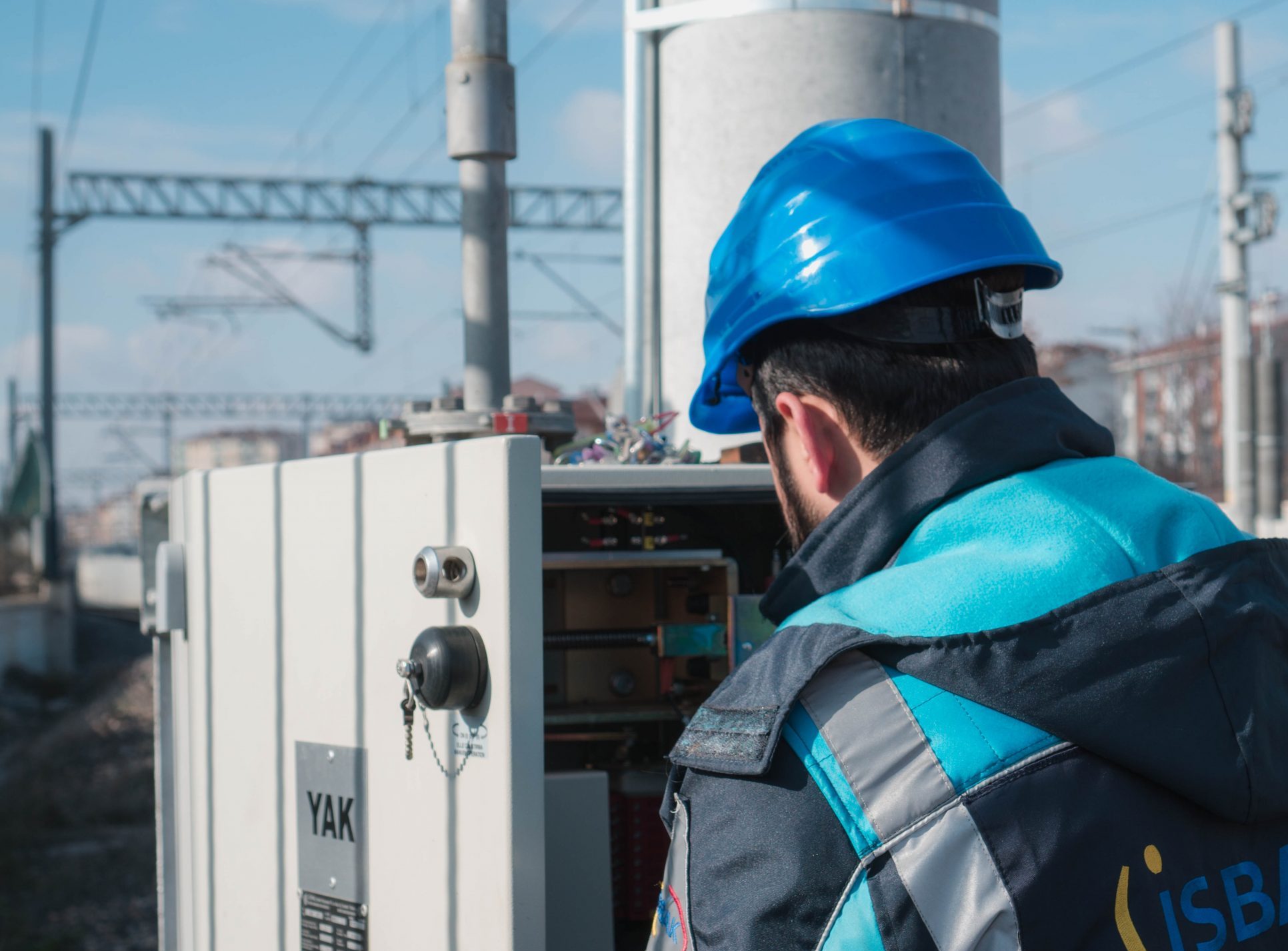 1. A good onboarding experience
They probably didn't make a good first impression did they?
Worse still, you've got to convince your team to give this new software you've invested in a chance, but their onboarding is nonexistent.
That's a sure-fire way of guaranteeing disengagement from your team. Starting off on the right foot is vital when it comes to getting buy in from your field service and office teams. That's why Klipboard makes sure our onboarding is second to none.
We arm your team with everything they need to hit the ground running. We've also invested in help and support programmes so when your team has a question, it's answered quickly. If your team is stalled because they can't make something work that effects your client too – that's why we take onboarding seriously.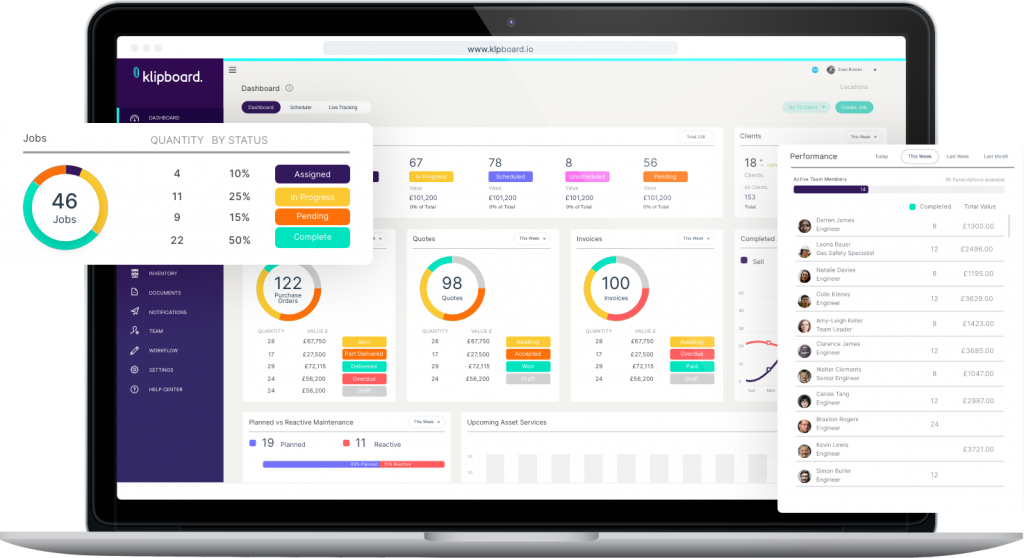 2. Simple, Transparent Pricing
You've finished your 'Free Trial' and you decided to give the Job Management Software provider a chance. However, now there's a charge for this and a charge for that – worse still you're tied into the contract for a long period.
That's not a good feeling and exactly why Klipboard offers flexible agreements and not fixed long term contracts. We want you to remain our customer but we'll make that happen by offering you a great service instead of long contract. You can choose to use our software on a rolling month by month agreement or a longer term if you wish to make some savings.
What you see is what you get with Klipboard. We believe in simple, transparent, pricing. You're on a fixed rolling contract and you're free to cancel any time. Learn more.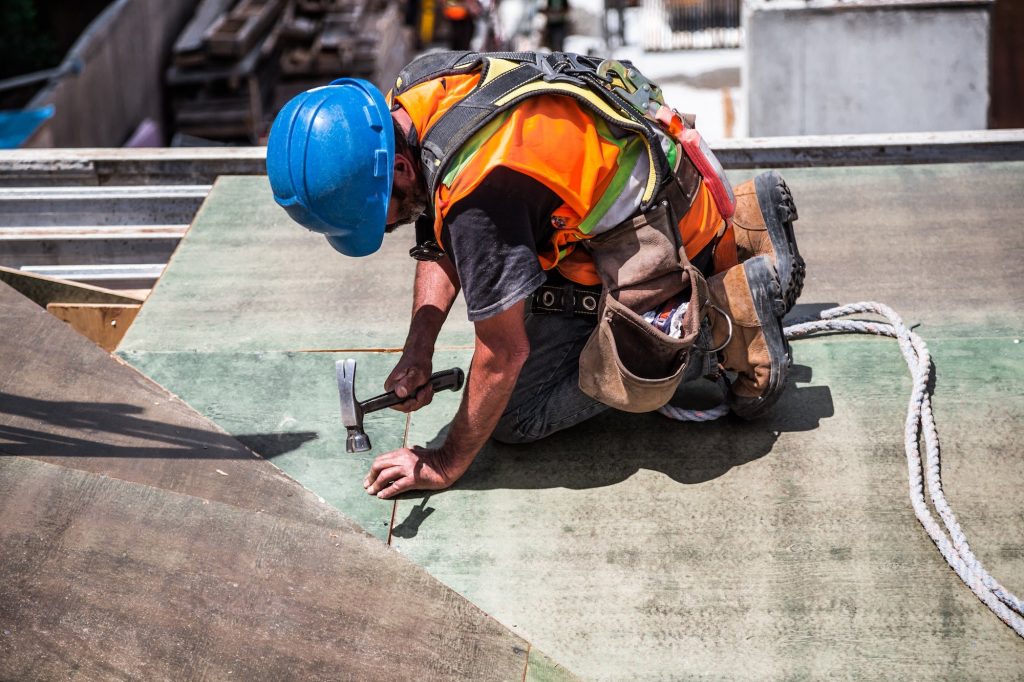 3. The power to build your own forms and workflows
You've just secured a new customer and they have some specific tasks that need to happen at each location. Not a problem, we just need to add those tasks to our Job Management Form, simple right?
But you're not using Klipboard so your software provider is charging you to make those adjustments. 🤢
With Klipboard the power to build new forms is in your hands. Our Form builder uses a simple Drag and Drop system so you can easily create exactly what you need in no time. 😎
We will run you through the basics but it's so simple you'll be off and running with it in no time. Here's a quick video showing how to use the form builder so you can see yourself: 
4. An Asset Management system that actually works
Our Asset Management feature is a key reason so many Klipboard customers are able to grow their business. It's also a feature which many Job Management Software providers fail to get right or don't include.
We've built Klipboard from the ground up to be easy to use and smart enough to handle any field service requirement. Whether you're repairing air-conditioning equipment or servicing climbing equipment, Klipboard gives you all your client's asset details at the click of a button.
Here's a few different industries who use Klipboard to manage their clients assets:
HVAC servicing companies
Water Treatment specialists
Rock wall climbing & Gym equipment servicing
Medical equipment maintenance
Fire Safety compliance specialists
Mechanical Engineering companies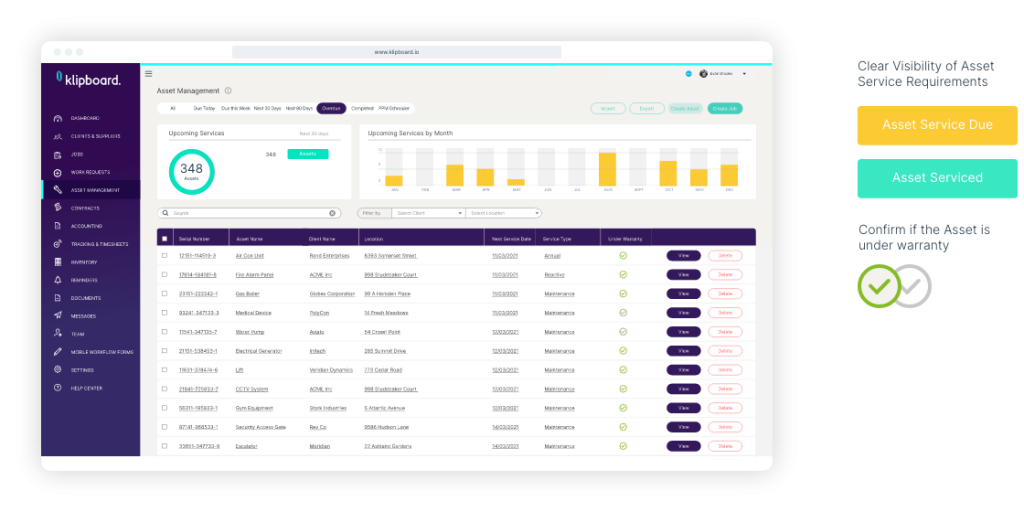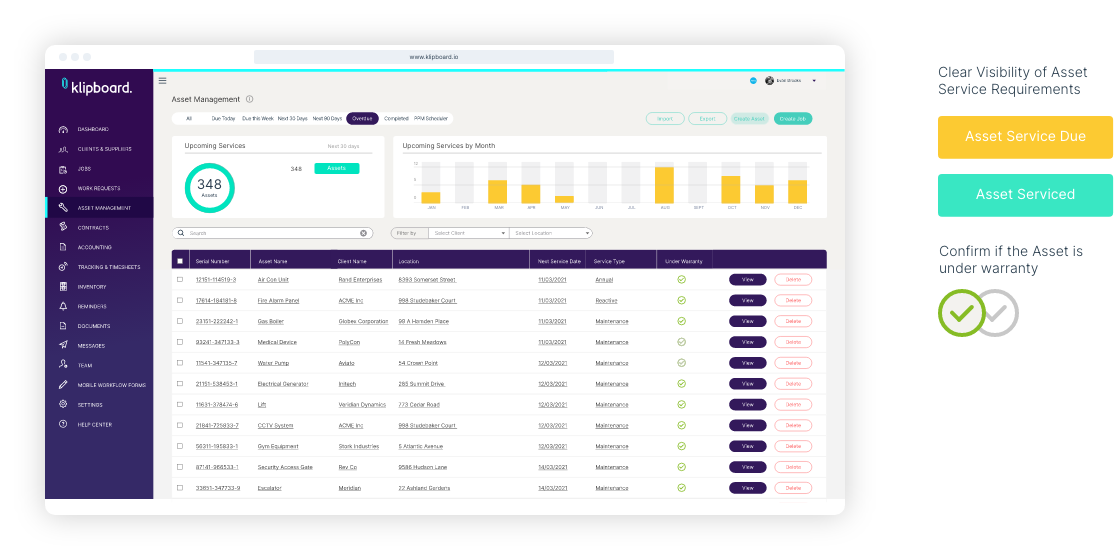 What they all those businesses have in common is they need software that helps them easily locate assets at their client's locations, instantly access notes and service history, record services or inspections completed. They can check their inventory for parts and share the results with their team and their clients.
It's Field Service Simplified.
Many other Job Management Software providers struggle to provide their users with a robust system to handle those tasks and some just don't offer Asset Management at all, leaving their customers to use the dreaded spreadsheet!
If you would like to read more on our Asset Management feature you can check out more here. Learn more.
5. The ability to work offline
You arrive on site and there's no signal. A lot of Job Management Software providers rely on an internet connect or a strong mobile signal to work.
That's just not realistic for a lot of Field Service professionals. Many of you work at locations that are remote or regularly experience poor reception. 
Klipboard is 'Cloud Based', that means everything about your jobs, clients and their assets is stored in a database that's accessible whenever you sync your app. By performing a sync (which takes no time at all) before you arrive on site you'll have everything you need for the job. Learn more.
With Klipboard you can keep on working even if the internet isn't!
6. No Client Portal No Party
If you find yourself buried in your admin, it's probably because you're also trying to manage all the emails going back and forth to your clients. They're probably asking you lot's of questions about which jobs are currently being worked on and when they are expected to finish.
They probably have seen the email you sent them with that updated quote for additional work – you'll have to remind them of that. Yet another email!
What you need is a Client Portal in your Job Management Software. By sending your client a secure link to their own portal, they will have visibility of all the jobs you have with them. Plus they will be able to see any quotes waiting for their approval or unpaid invoices.
The bad news is not every Job Management Software has this feature.
Klipboard's Client Portal is a game changer. You'll save hours of admin and give your client an impressive experience when they login into your branded portal with all their jobs. It's the type of feature you'll wonder how you ever got by without it. Learn more.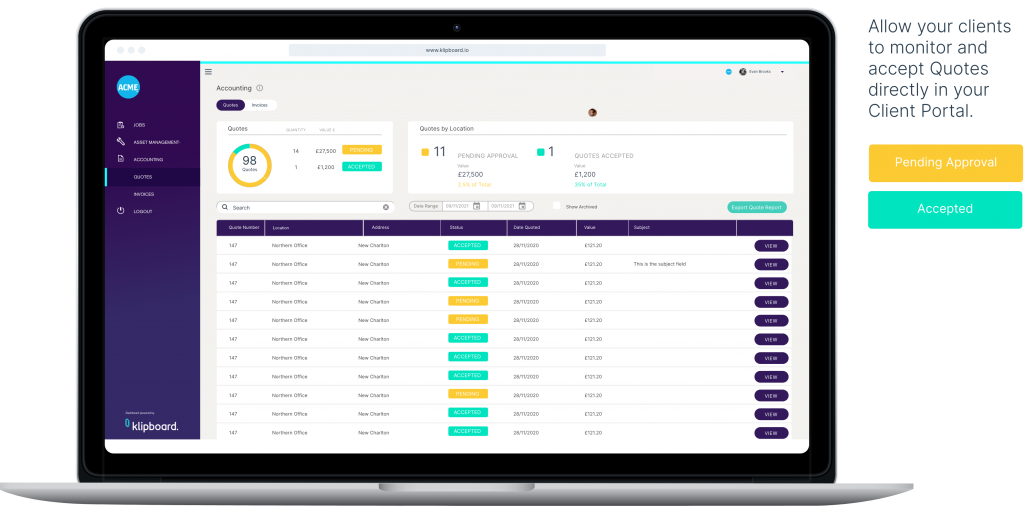 7. Regular App Updates
What have you done for me lately? 
The demands of you clients are ever increasing, that's why we've had to stay ahead of that curve and make sure Klipboard customers have everything they need to meet those expectations.
We regularly share with our customers the updates we've made to their Job Management Software. Here's some of the highlights of our last few updates:
We've made the Mobile App sync a whopping 10x faster saving you time
You can sync your Purchase Orders to Xero Finance Integration
Quotes and invoices now include a 'Created by' column so you can identify who added them
We upgraded our server helping even more customers across the globe to use Klipboard
And that's just recently and there's more in the pipeline…
Summary: 7 things missing from your Job Management Software
If you're not using Klipboard Job Management Software to schedule your jobs, complete reports in the field and communicate with your clients, there are likely to be far more than just 7 things missing from your Job Management Software.
Your team expects to be given the tools they need to succeed and that includes the Job Management Software you use. Klipboard can help streamline your operation, simplify your scheduling and keep your clients in the loop with automated communications.
If you're not using Job Management Software for your Field Service business and you'd like to know more about it check out this article.
Start a FREE Trial Today
Get more out of each day, complete more jobs and use the most fully featured Job Management Software – start a free trial with Klipboard today and see for yourself.
Latest Insights
Trade Talk