HVAC repair and servicing businesses are in big demand. Often they are required at short notice so managing a busy planned maintenance schedule and being able to react to call outs requires great HVAC software that meets complex needs.
When choosing Field Service management software you need to look out for these key features in particular. If you find them you'll have a software system that will not only be easy to roll out to your team but help you grow your business.
1. It's got to have an easy to use interface
Having the most powerful, feature rich, all singing all dancing HVAC software system will certainly sound impressive to your team. If it's next to impossible to navigate and use it will be close to useless. Worse still it will make those in your business who are reluctant to change, even less encouraged to adopt further tech improvements you wish to make in the future.
Start off on the right foot by making sure the software you choose looks simple and easy to pick up. You can often get a sense of how complicated it will be by looking at the feature pages on their website. When you take a look at a smart 'drag and drop job scheduler' does it make sense to you, does it look like the sort of software you could start using straight away?
Many Field Service Software providers offer a FREE trial so take it for a quick spin or better still ask for a free demonstration of the tool. Taking 30 mins to an hour out of your day to be shown around the system by a member of their software sales team could save you hours in the long run.
But wait! Before you start that demo or free trial have a quick read of our guide of things to do and questions to ask. It will help makes sure you have exactly the system you need and not one that was sold to you in an impressive way. Learn more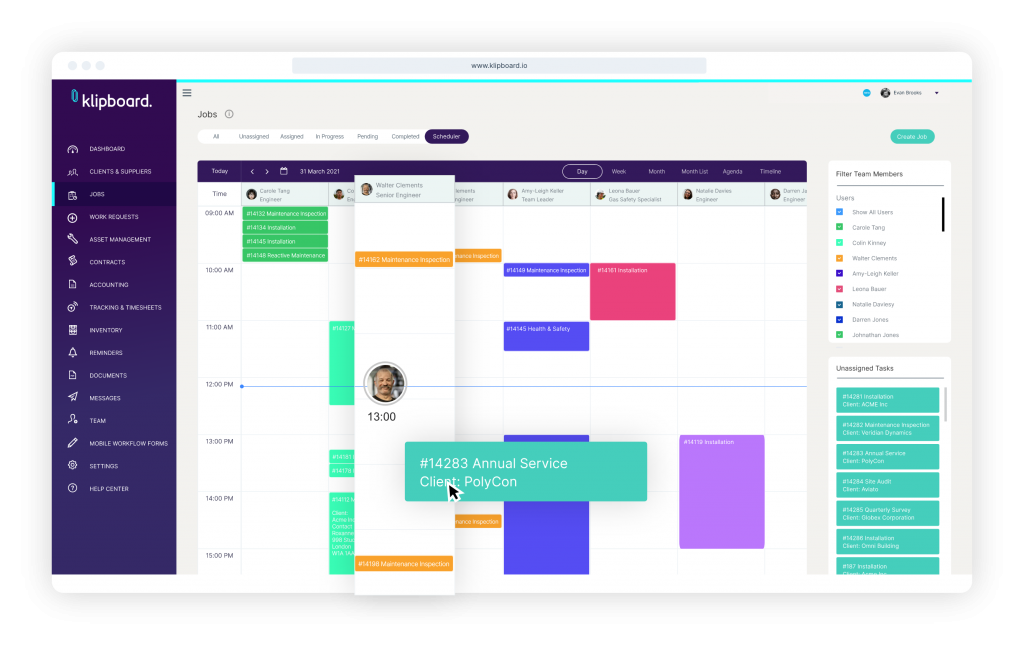 2. It has to have a good HVAC app
Two things HVAC servicing, installation and repairs businesses will almost certainly need are the ability to pull down job details from your office to their smartphones and the ability to complete work sheets or job forms on location.
To do that you'll need a Field Service Software provider with a good mobile app. Job Management is simplified on these clever apps as they allow your team to effortless access the information they need without the need to rummage through emails or use multiple systems. The app should also include an eForms or Mobile Forms feature so they can complete the forms you can build for them on their device.
Try and find a Field Service Management software provider that includes templates for your most common jobs such as F-gas inspections or health and safety checklists. There are even some software providers who allow you to build your own forms. That means no matter what your client's demands are or the nature of your work, you can build a form that works for you.
Other mobile app features to look out for are invoicing and field service finances through the app and client sign off. These features streamline your business allowing you to get more done on the job and it means you team takes less of the admin home with them.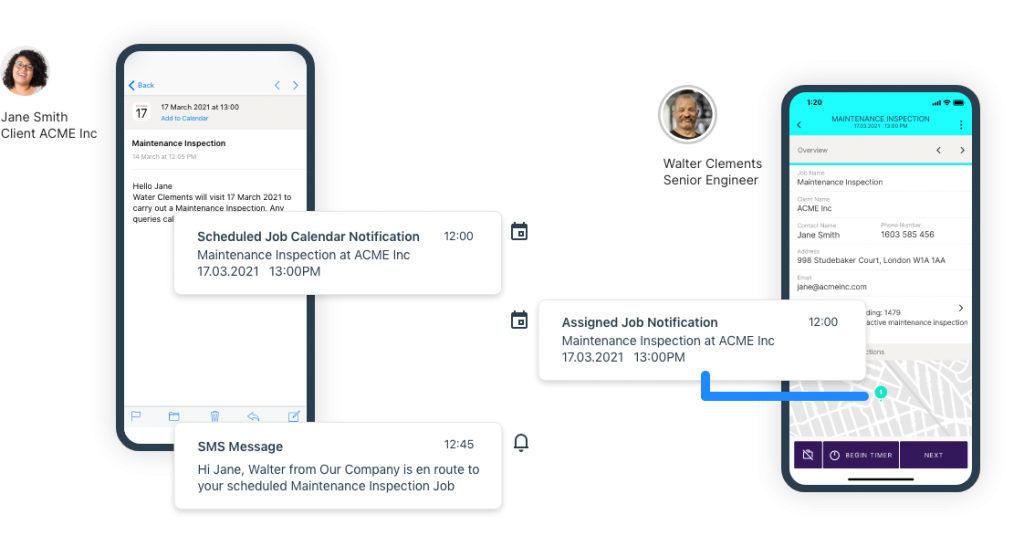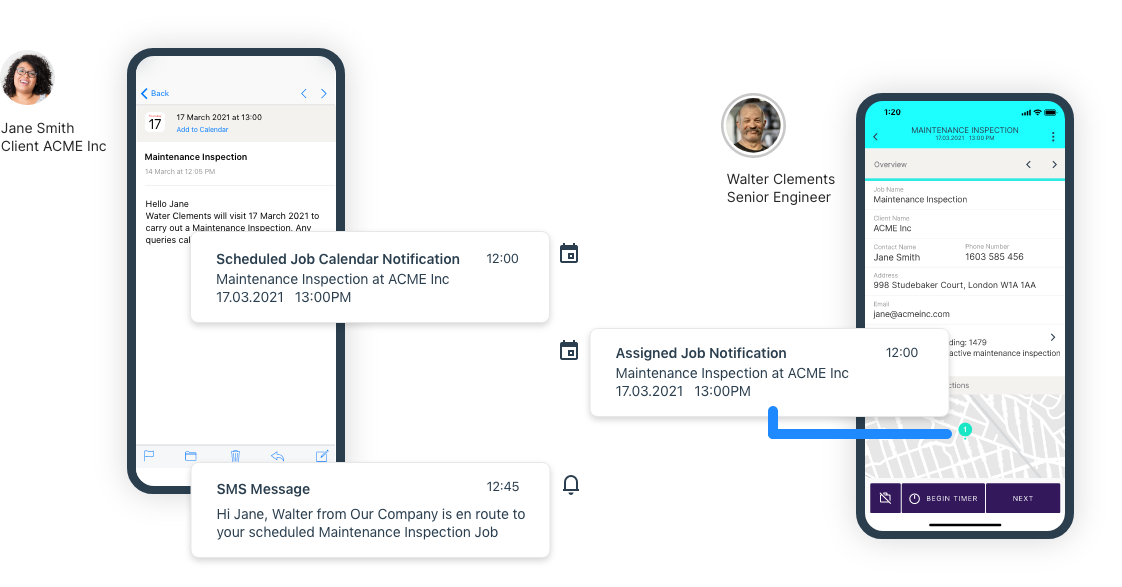 3. Built for purpose HVAC Asset Management Tools
HVAC businesses require the ability to properly track and maintain assets. It's a huge part of your work and having a Field Service Management Software platform that correctly stores the information of each asset is vital.
Having a generic CRM system isn't enough. You need Job Management Software that allows you to record the specific location of an asset, record it's reference number, model number and service history. Simply having a client record and a 'last serviced' date will only give you small amount of information. You'll need to find a Field Service Management software provider with an Asset Management tool.
Being able to quickly gather all the details of your assets, their last service date and details of the last service in a click of a button is a big time saver.
Some Field Service Management software such as Klipboard also include Automated Service Reminders. These are a great way of keeping up with your planned maintenance schedule as it puts your communication on autopilot. You can concentrate on the jobs while the software informs the customer of a due service.
All of this comes together to create an 'Uber-like' experience for your customers where they can see when their next service is, who is booked on the job, when they will arrive and can review your service afterwards – that's how you can create a really positive customer experience. Our top tips when looking for great HVAC software
Understand there's no one size fits all approach to picking field service software. Consider why you need it, agree on the features you need and get a demo or a free trial booked.
A demo might uncover some features or requirements you never knew you needed, or confirm there's just some things you simply don't need. For some, being able to fire out all the jobs for the week to their team's smartphones is enough, while other HVAC businesses might need a more comprehensive suite of features so they manage everything they do on one platform.
The most important thing is taking the leap into tech. The demands of your customers and the need to introduce more efficient and effective ways of working are more challenging than ever and a great HVAC software system will have a hugely positive impact on your business.
Latest Insights
Trade Talk